Panini with Nutella® hazelnut spread and Strawberries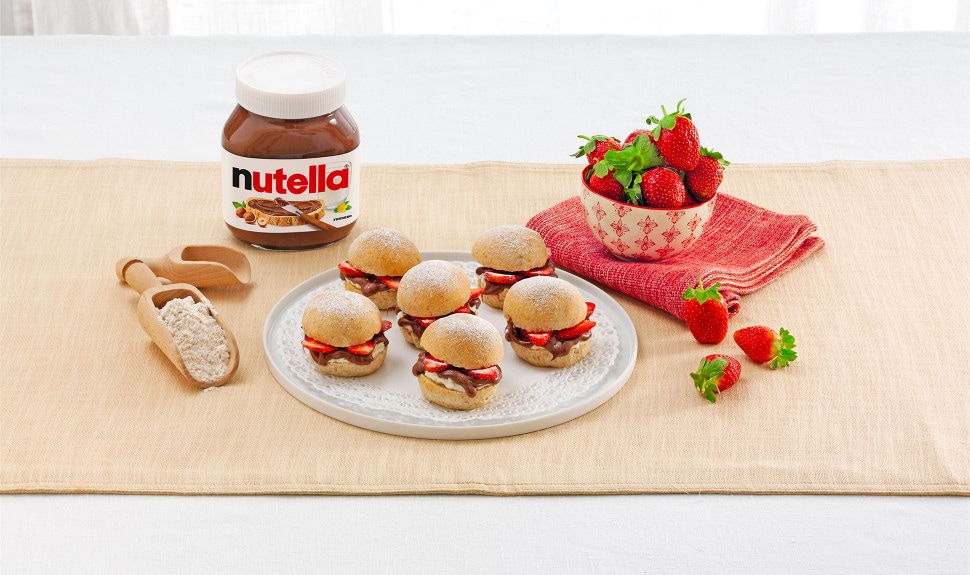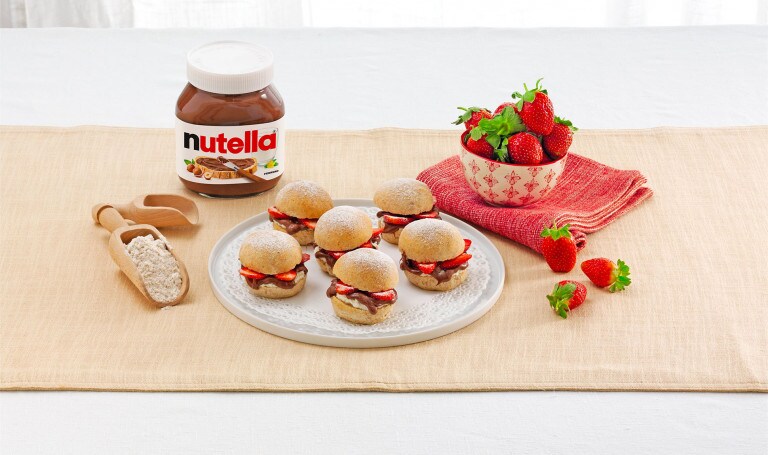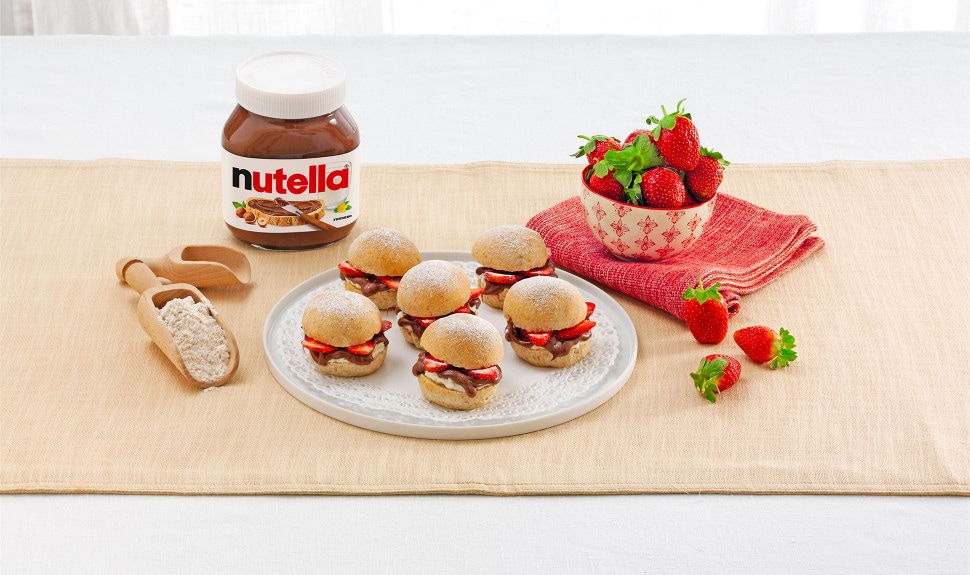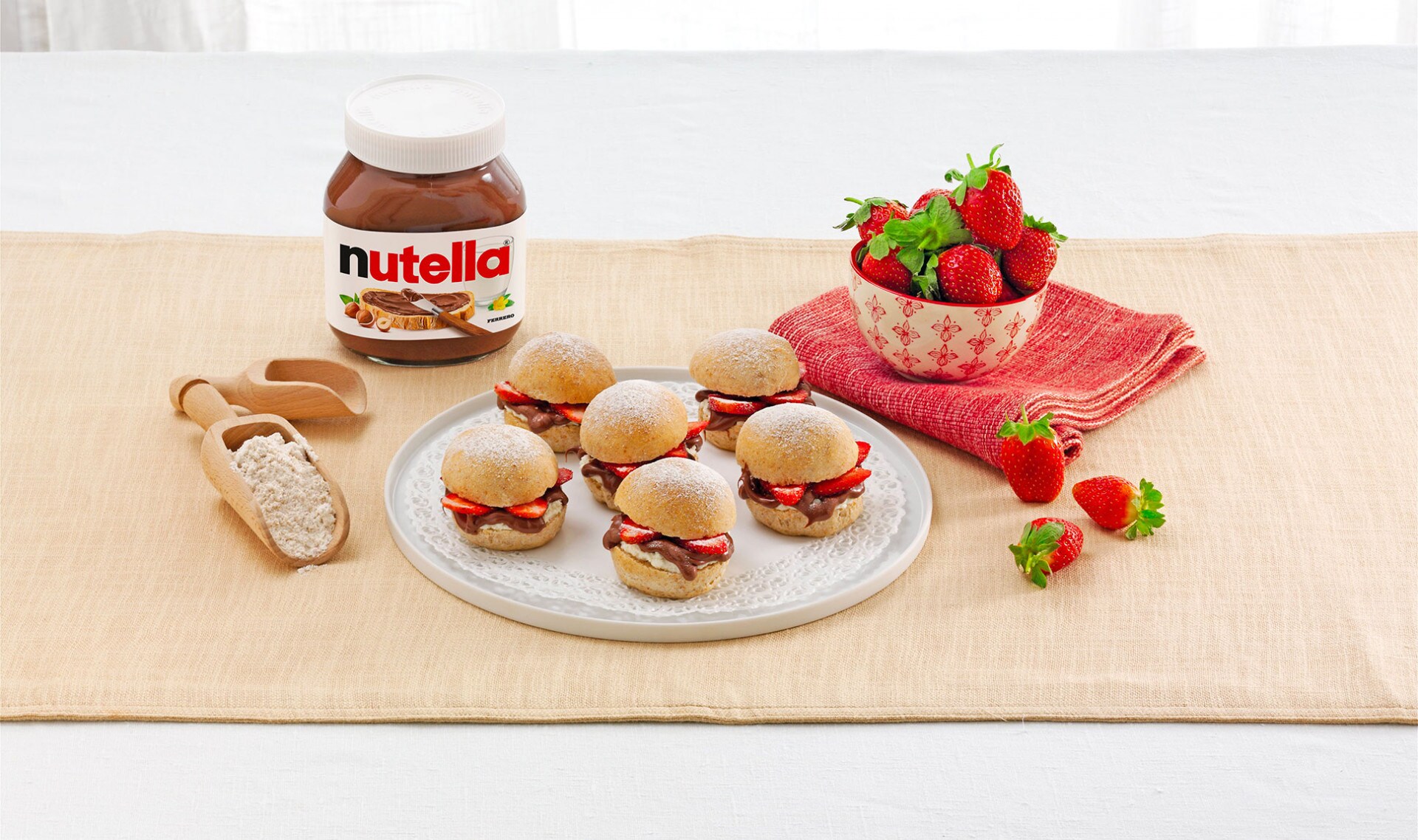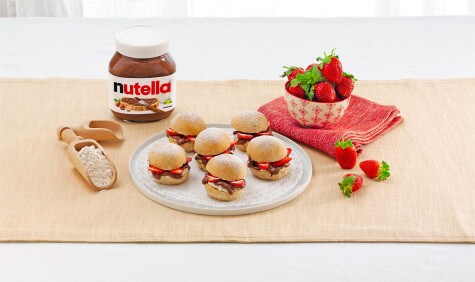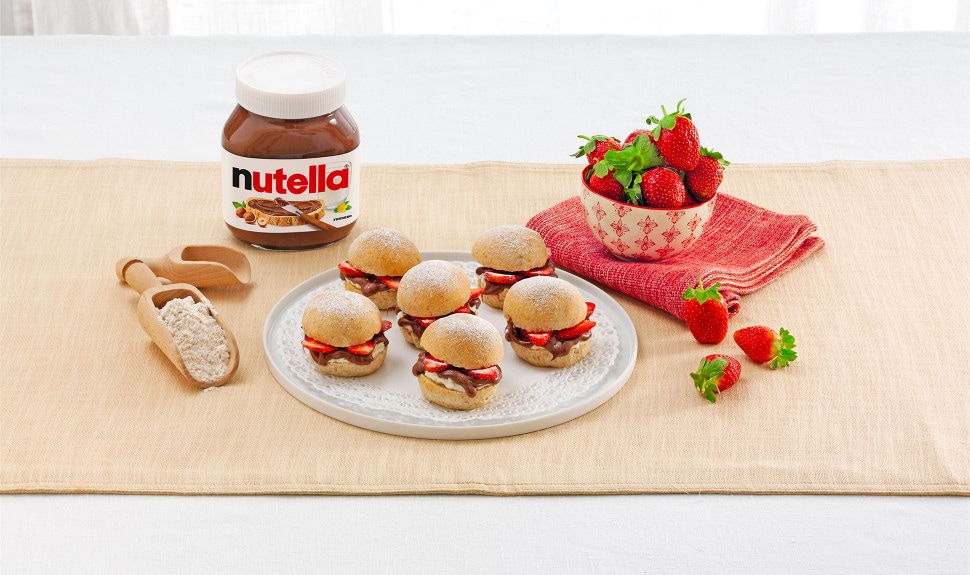 INGREDIENTS for 4 servings
1 tbsp Nutella® hazelnut spread
1 cup sliced fresh strawberries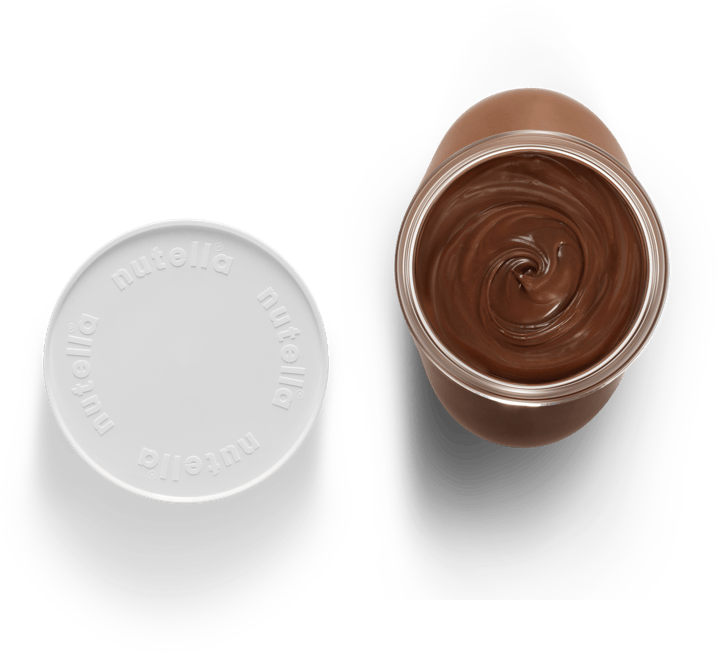 To prepare this delicious recipe, 1 tbsp of Nutella® per person is enough to enjoy!
METHOD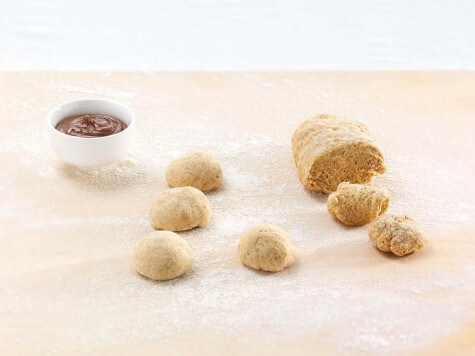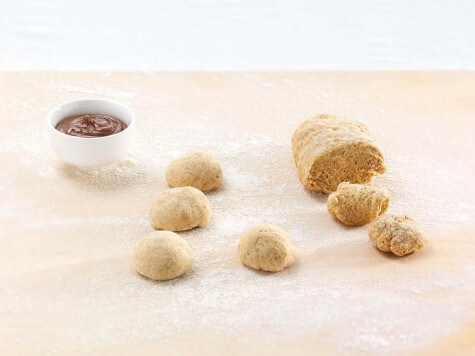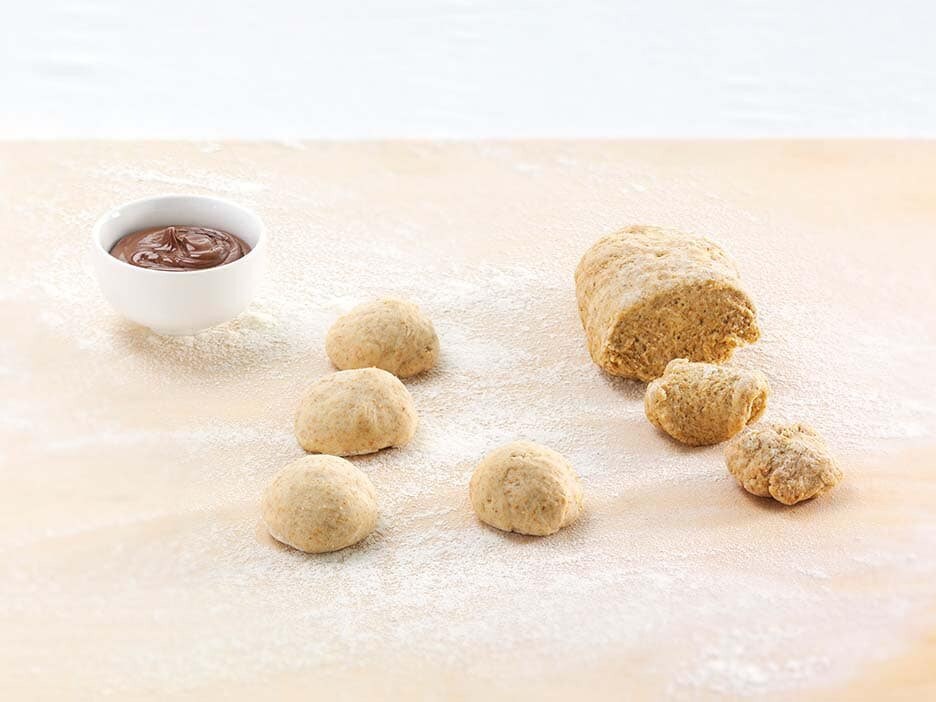 STEP 1
Cut the mini-rolls in half. Spread 1 tsp of Nutella® hazelnut spread on the bottom half of the roll.
Add the strawberries and ricotta and put the top half back on.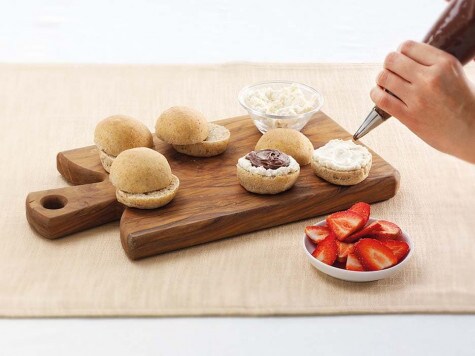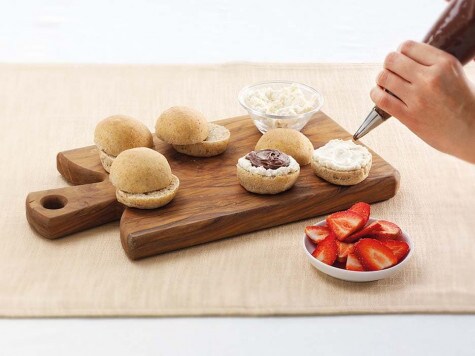 STEP 2
Warm the rolls under the grill or panini press, making sure that the Nutella® hazelnut spread does not melt.
Serve warm with a dusting of powdered sugar over the top.
If you want to prepare the mini rolls yourself, here is the recipe:

INGREDIENTS
½ tbsp brewer's yeast
1 tbsp lukewarm water
1 cup whole-wheat flour
1 tbsp sugar
1 tsp salt
1 tbsp butter
½ cup whole milk

1. In one bowl, dissolve the yeast in the lukewarm water. In another bowl, mix the flour, sugar, salt and melted butter, then add the dissolved yeast. Add the milk and mix all the ingredients until the dough is smooth and even.

2. Form small balls of dough weighing 1 ½ oz., press down gently on them and allow to rise for around 2 hours.

3. Bake in the oven at 350° F for 15 minutes.