Quick Nutella® Chiquita® banana Greek calzone with nuts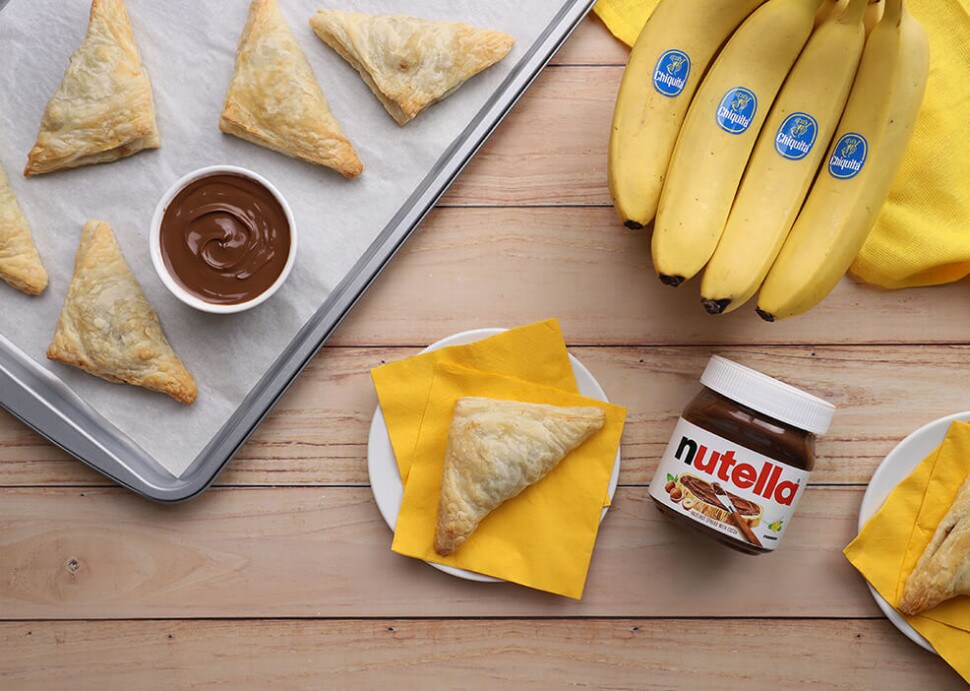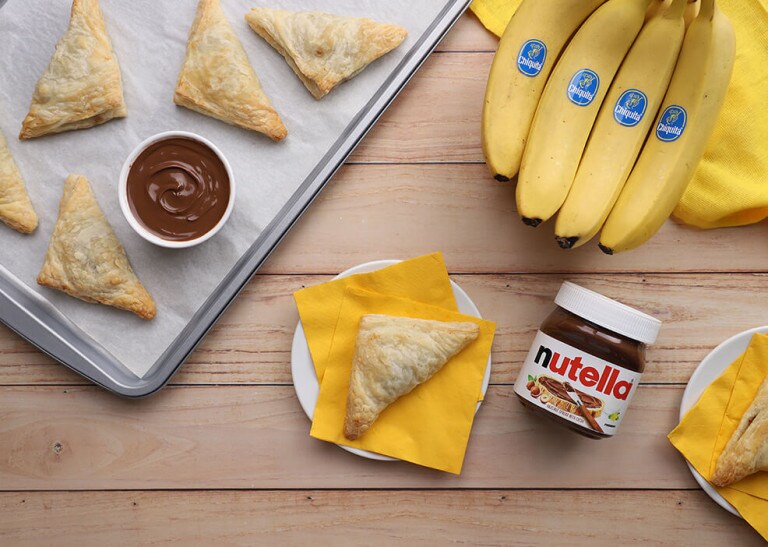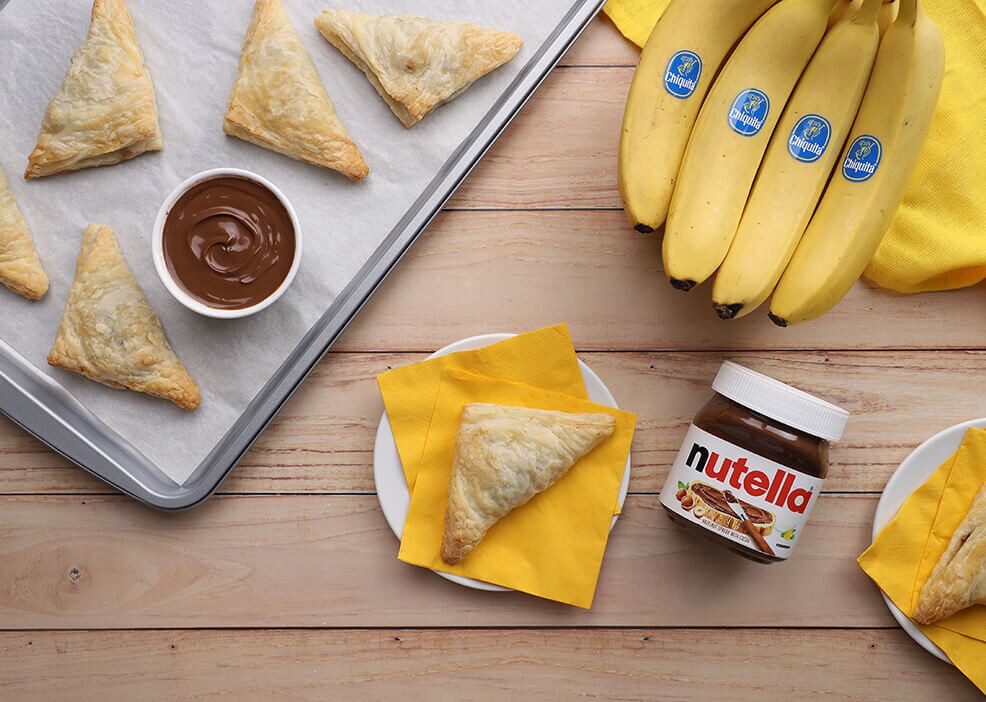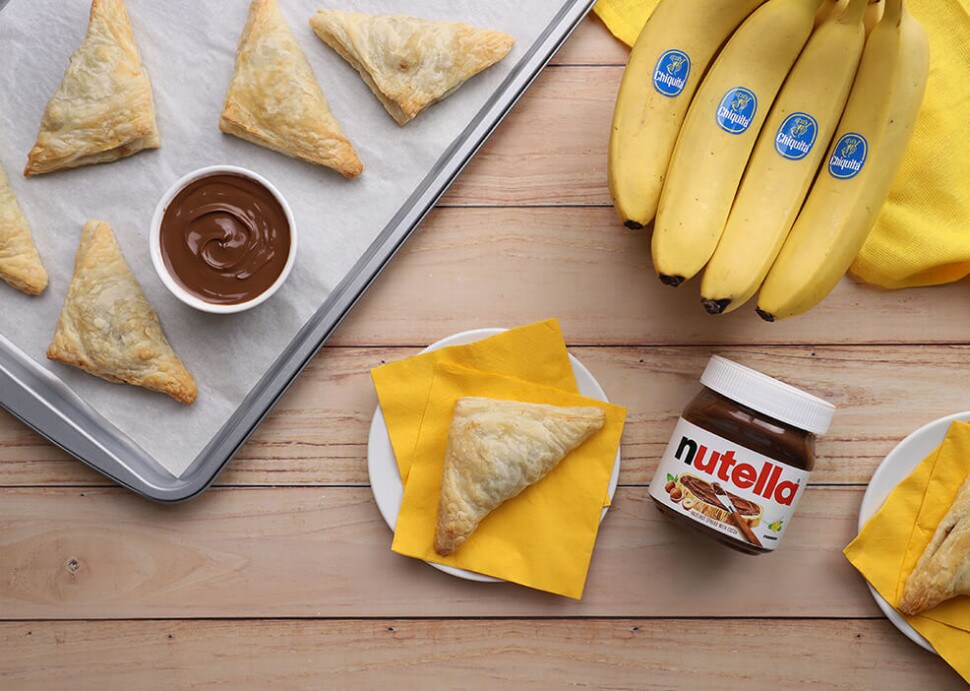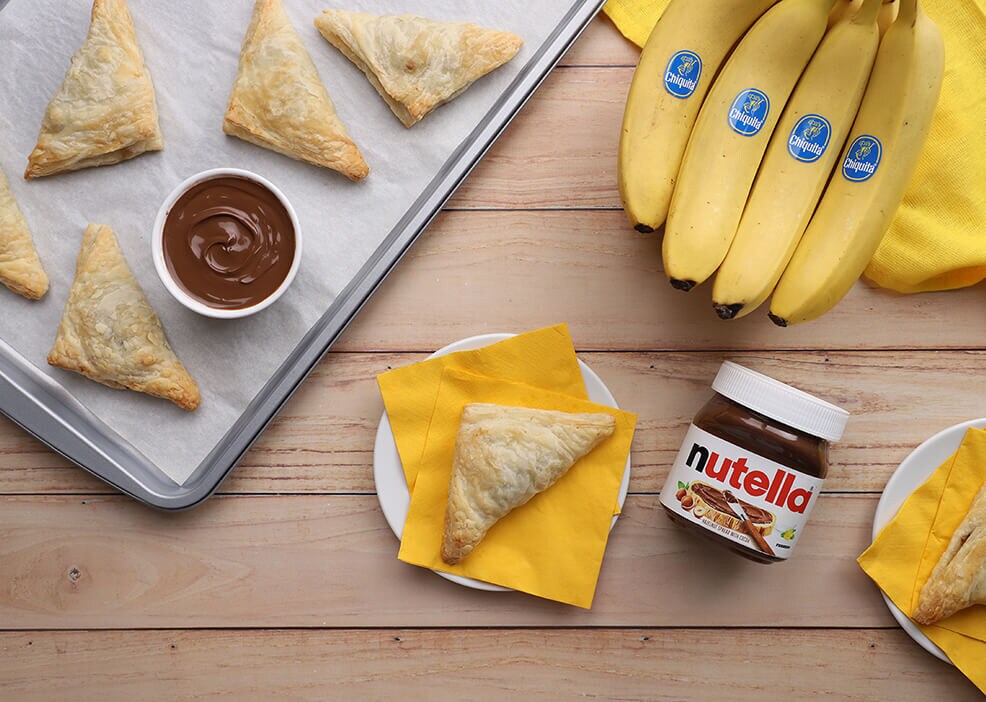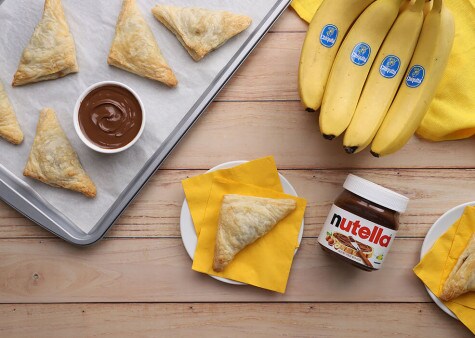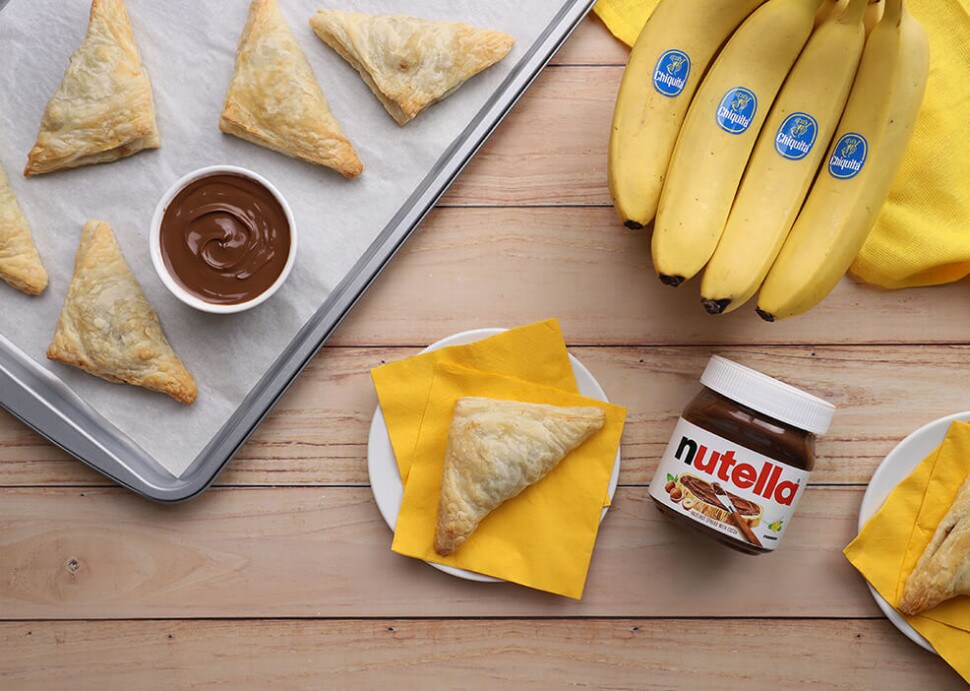 INGREDIENTS for 4 servings
4 Tbsp Nutella® hazelnut spread
3/4 cup chopped mixed nuts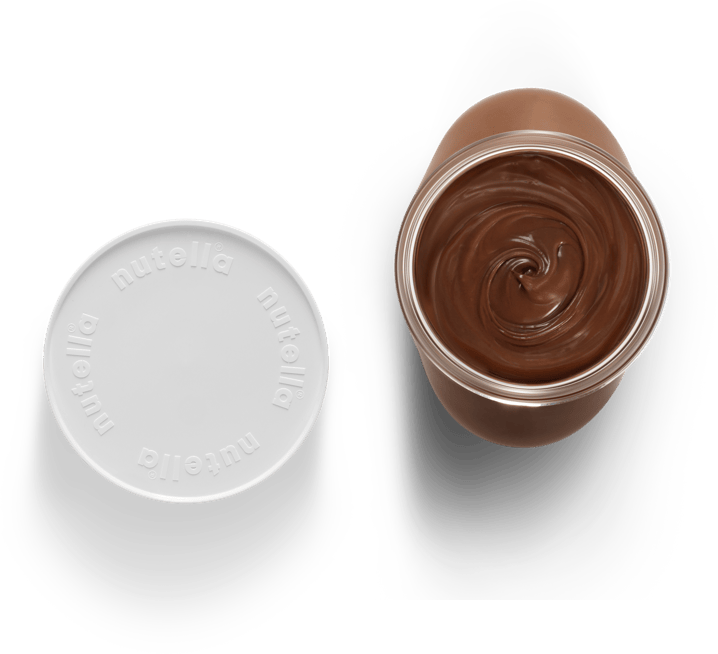 To prepare this delicious recipe, 1 tbsp of Nutella® per person is enough to enjoy!
METHOD
STEP 1
Preheat the oven to 428°F and cover a baking tray with baking paper.
STEP 2
Chop the Chiquita® bananas in pieces.
STEP 3
Cover the middle of the puff pastry with Nutella® hazelnut spread, keeping the edges of the puff pastry free.
STEP 4
Add the Chiquita® banana pieces on the Nutella® hazelnut spread and sprinkle with the nuts.
STEP 6
Bake for approximately 10-15 minutes.
Share the recipe with the hashtag #nutellarecipe