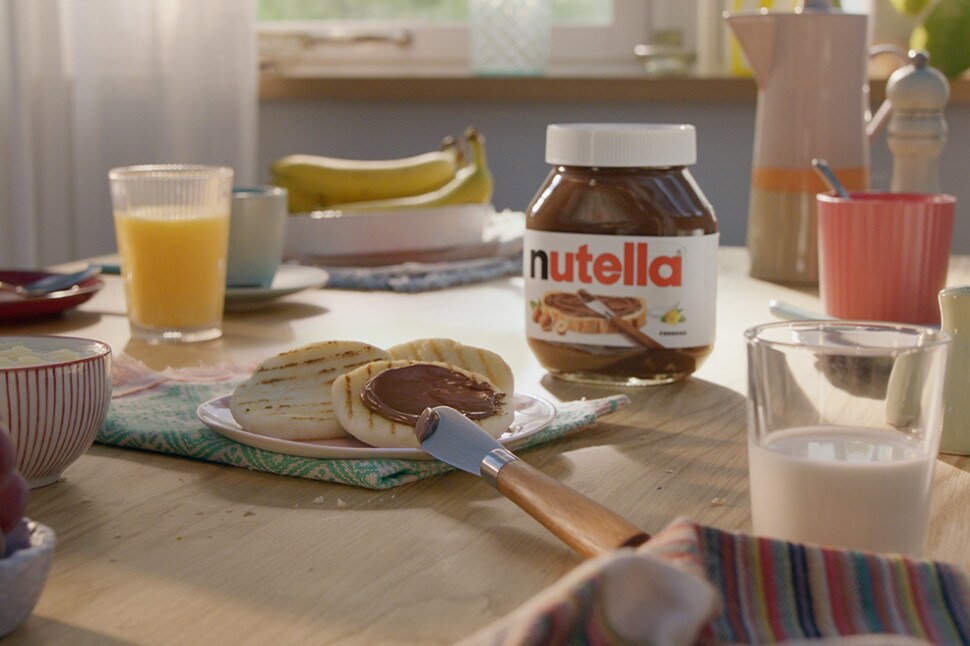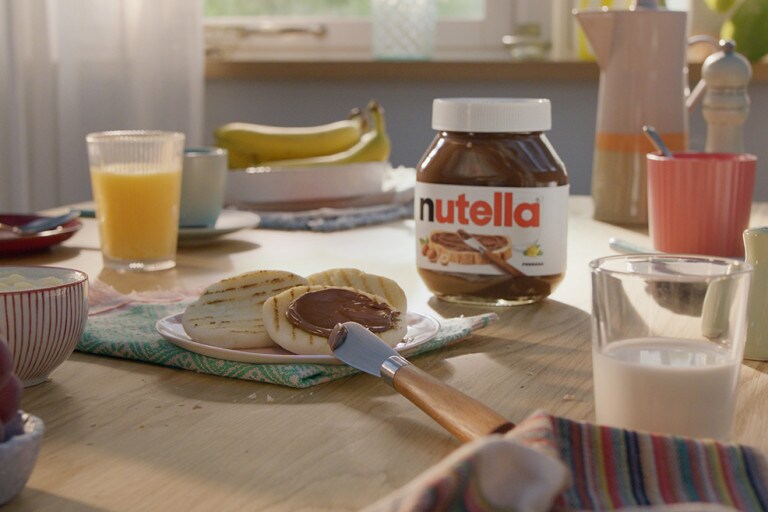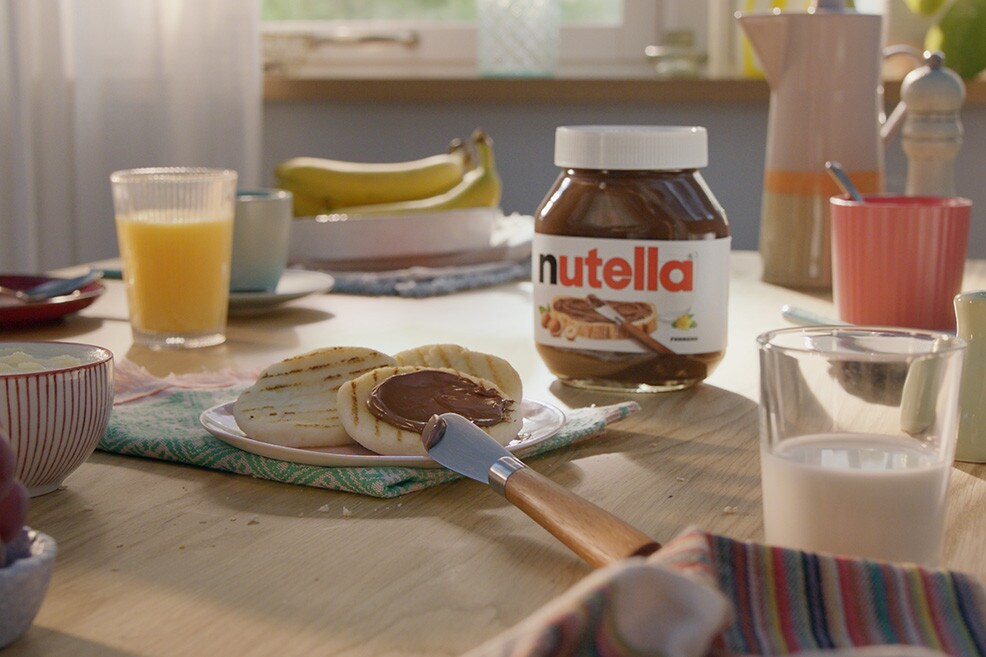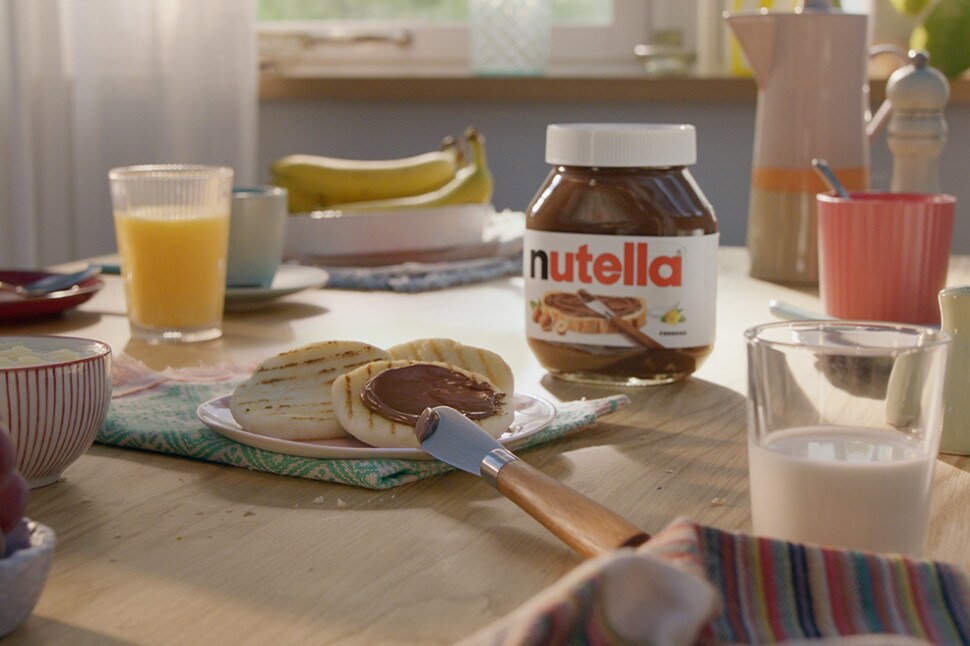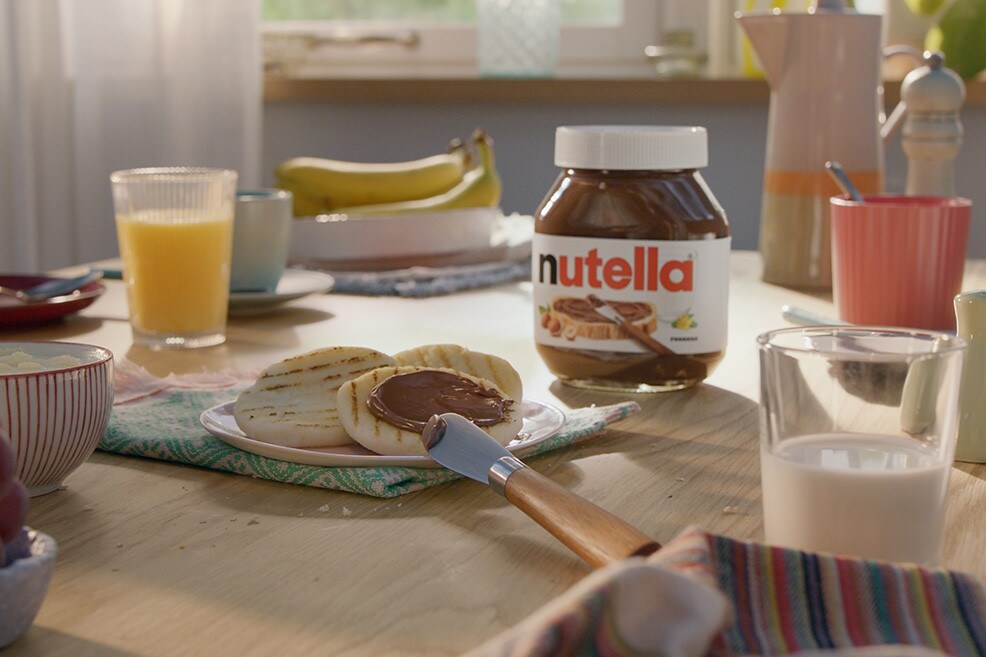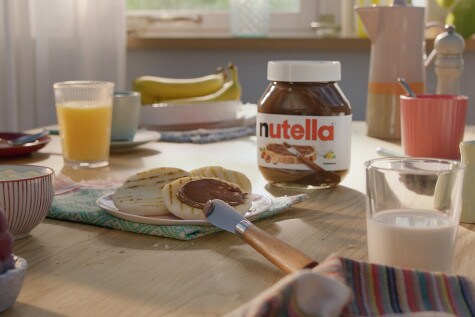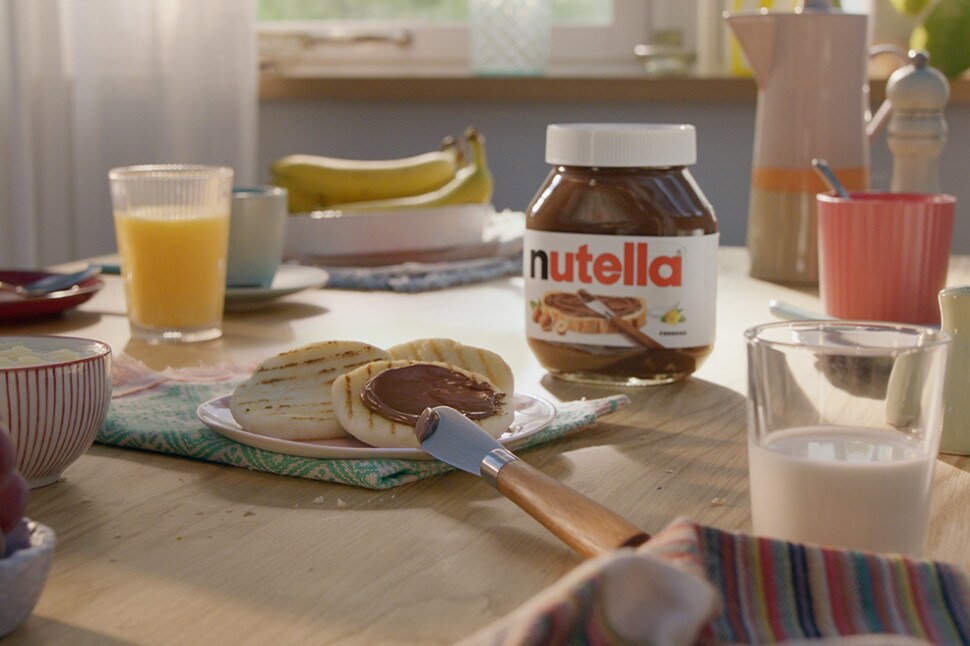 INGREDIENTS for 2 servings
455 g dried white hominy corn
1 tbsp. of Nutella® per arepa
To prepare this delicious recipe, 15g of Nutella® per person is enough to enjoy!
METHOD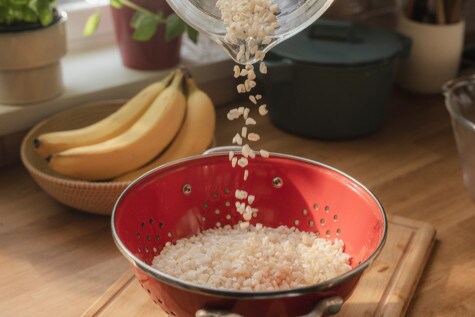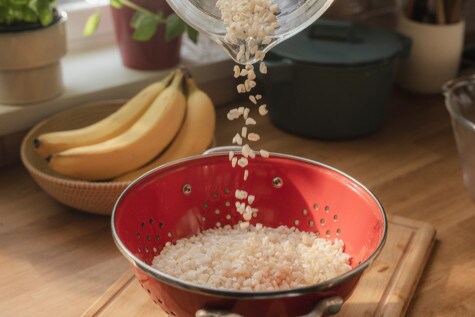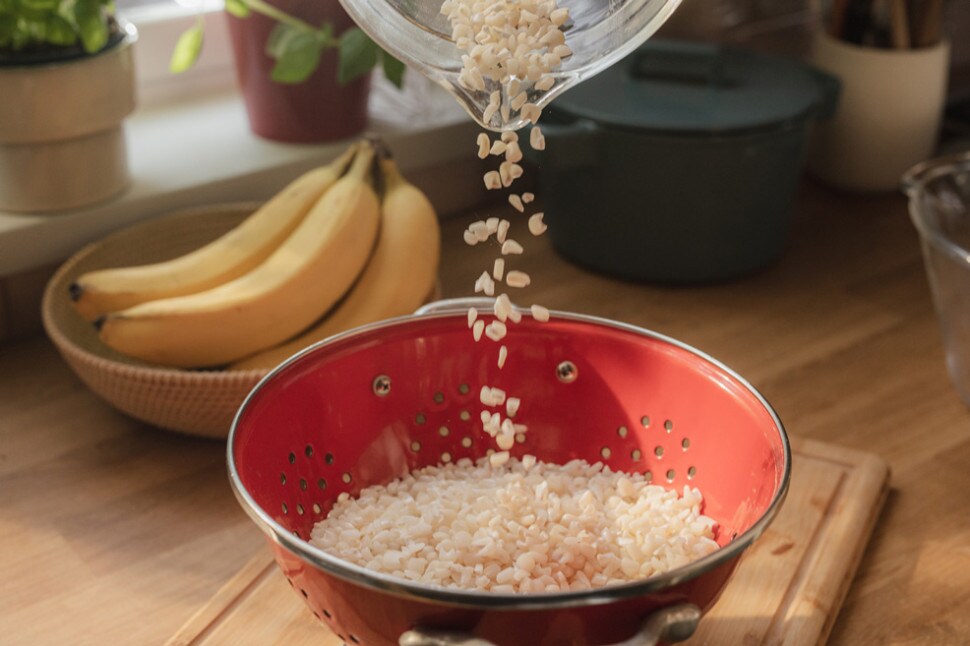 Rinse the corn and put it in a bowl. Cover it with water and let it soak overnight.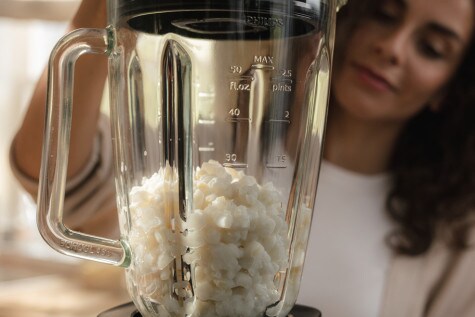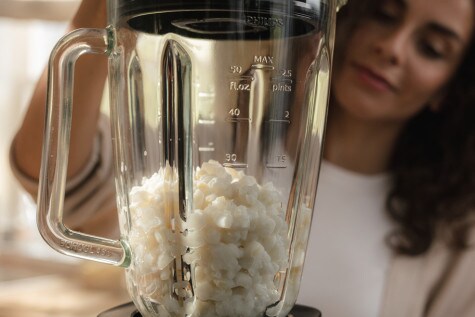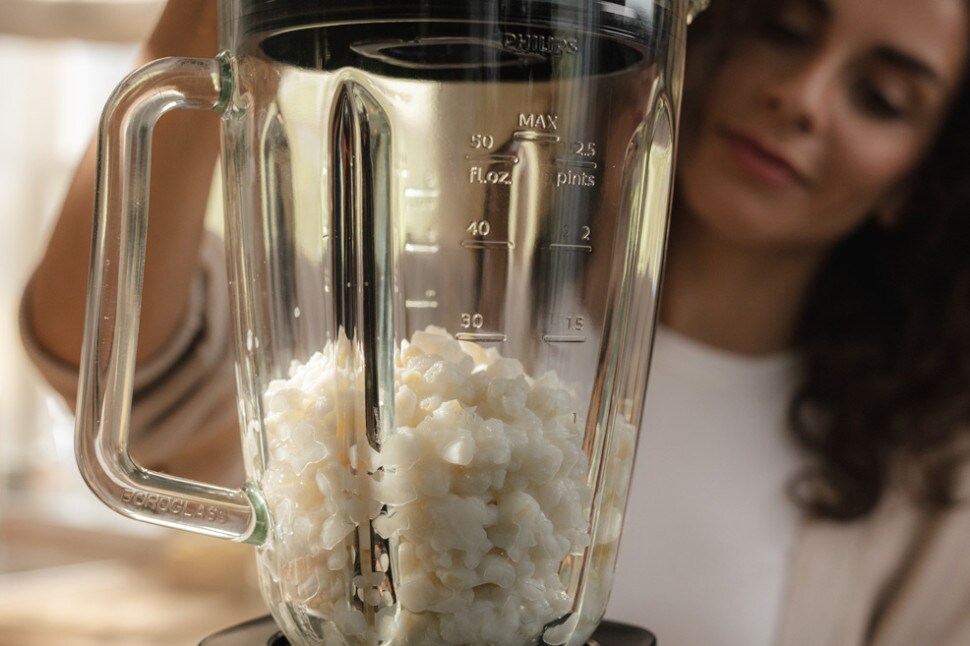 Next day, drain the corn and add 3 – 4 cups of water and salt. Simmer the mixture in a covered pot until the corn is chewy. Add more water if needed to prevent the corn from sticking.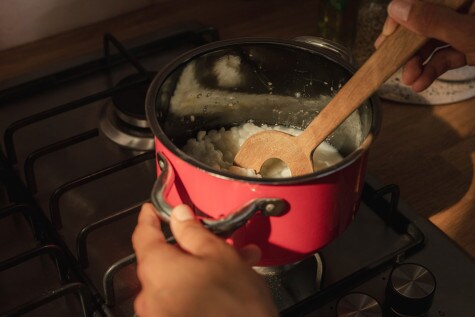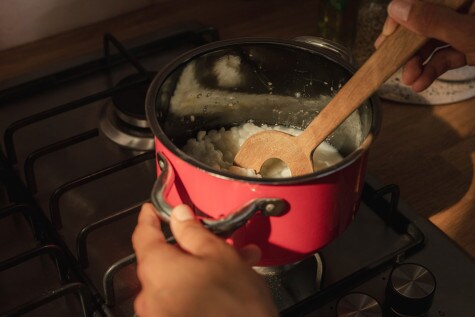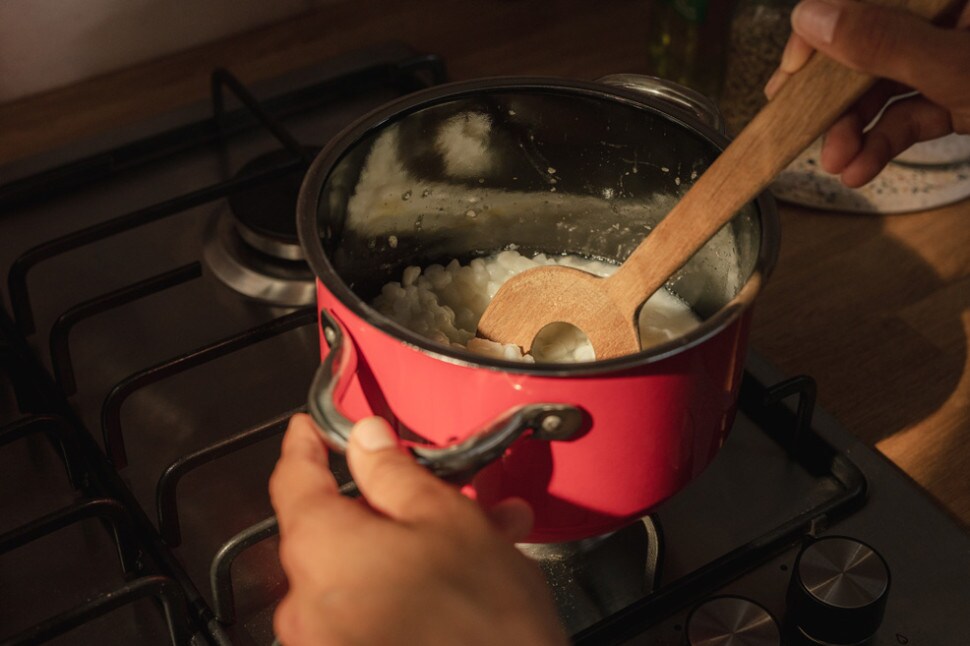 Drain any excess water and place the mixture in a food processor. Add the butter, 120 ml milk and process the mixture in quick bursts. The mixture should clump together.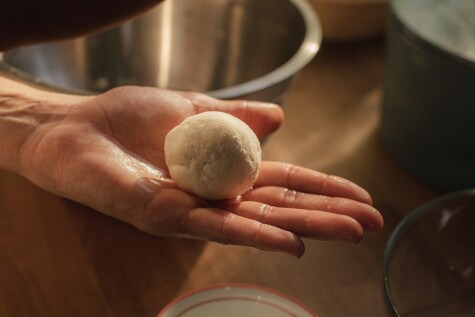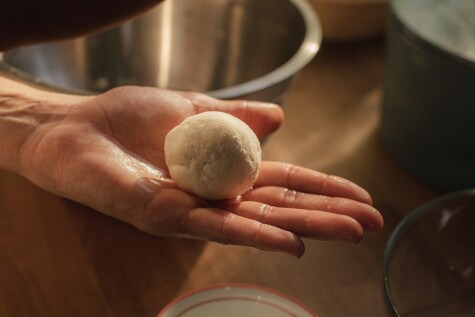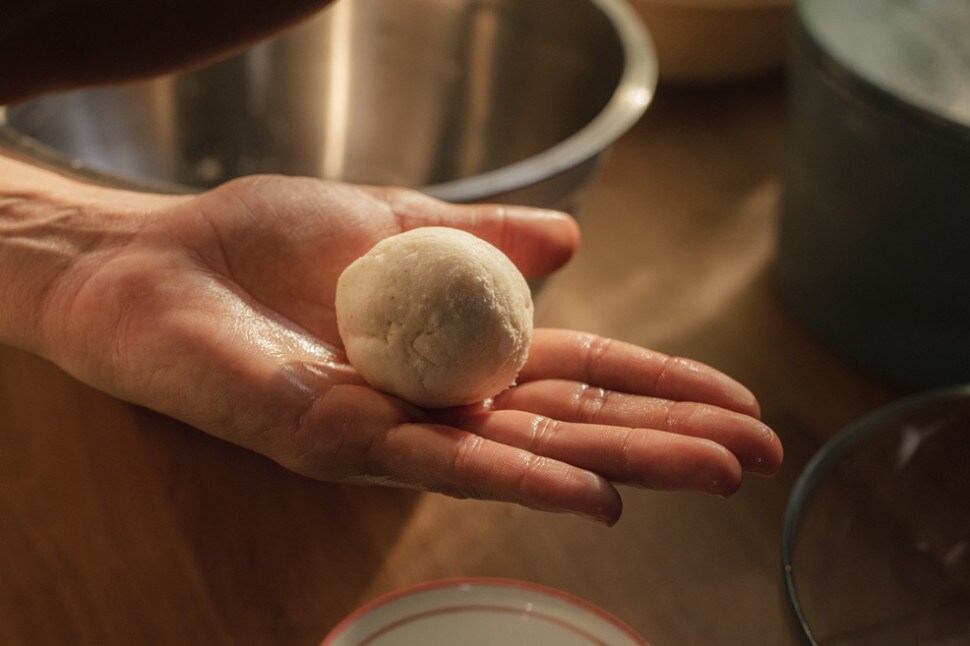 If the dough cracks while forming balls, add milk. Shape the dough into flat disks approx. 8 cm in diameter.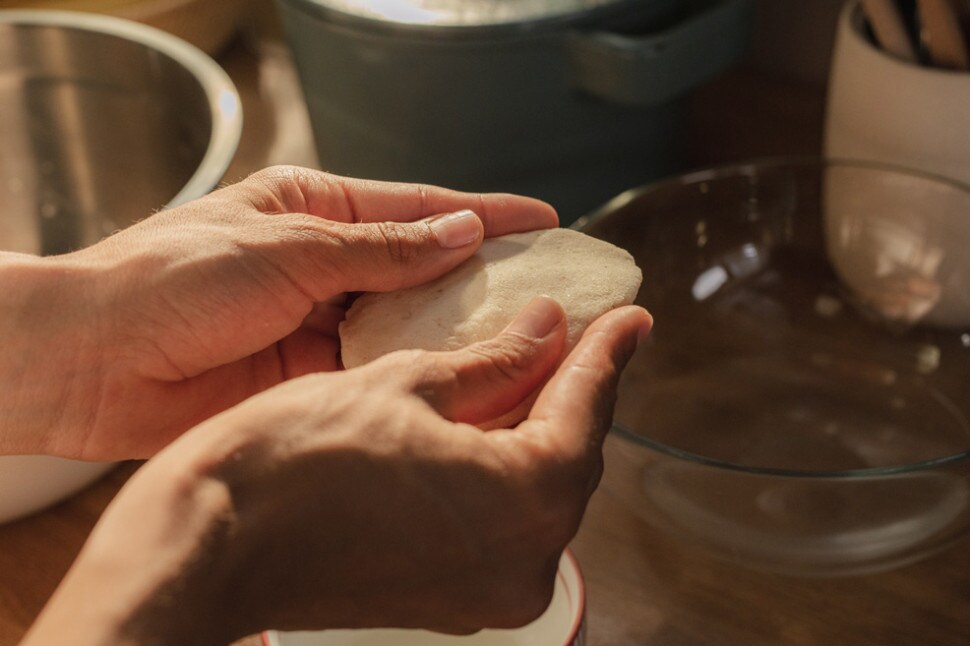 Heat some oil in a skillet on medium to low heat. Cook the arepa until browned.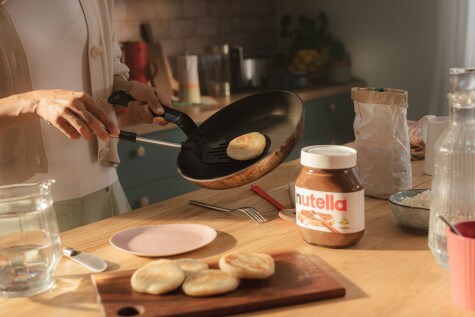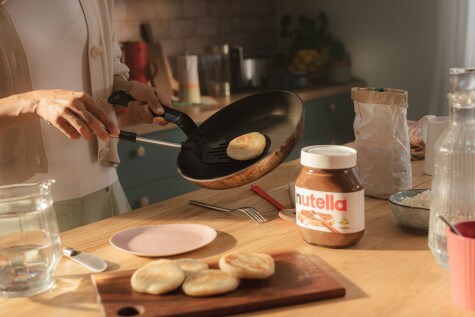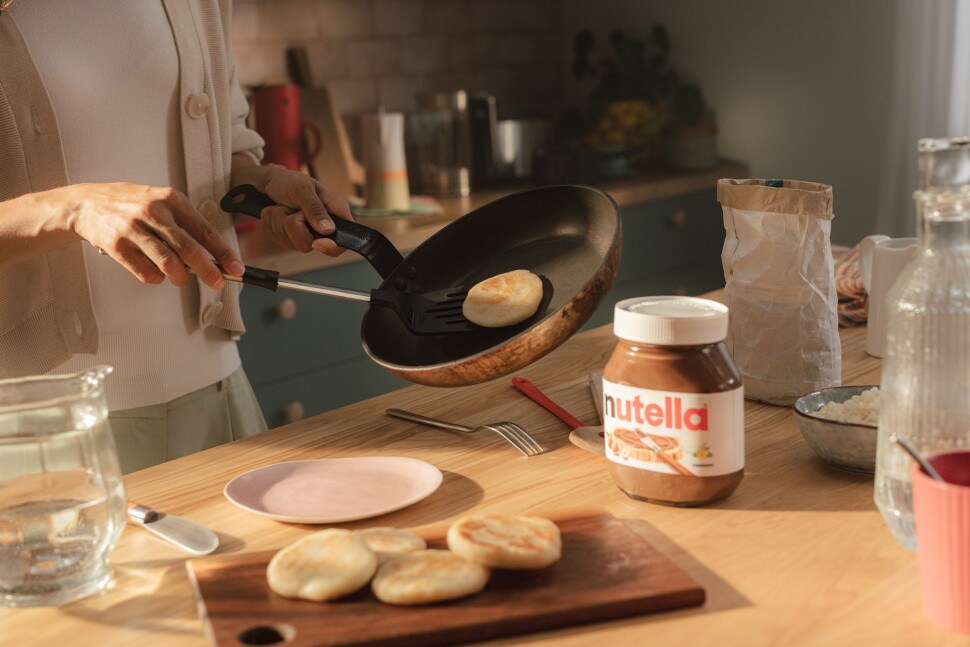 Spread Nutella® over the arepa and enjoy!
Share the recipe with the hashtag #nutellarecipe