Blueberry Pancakes with Nutella®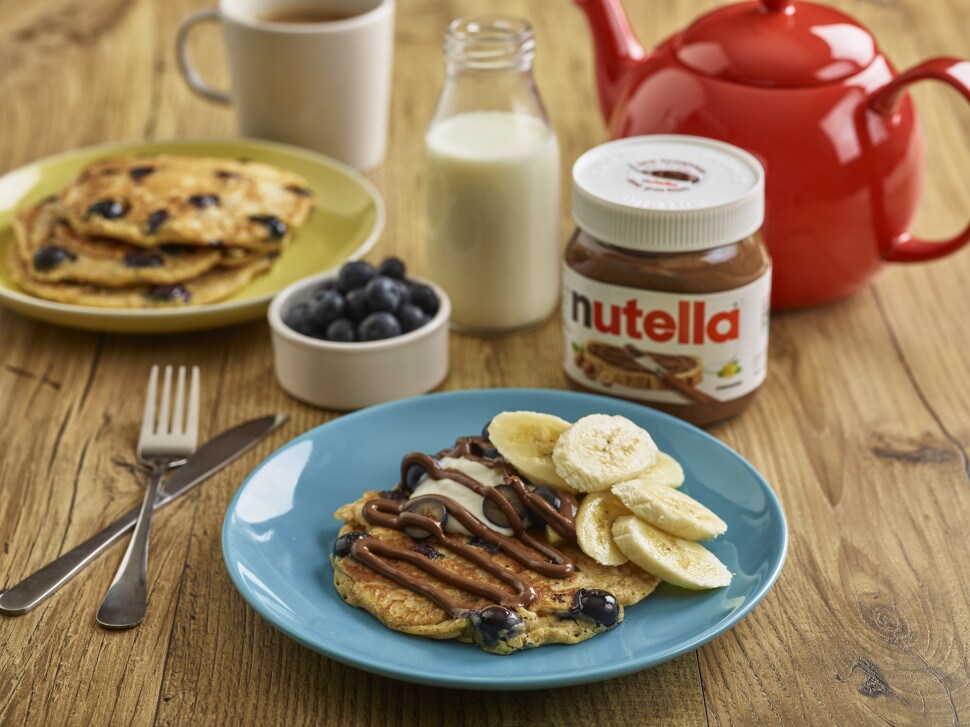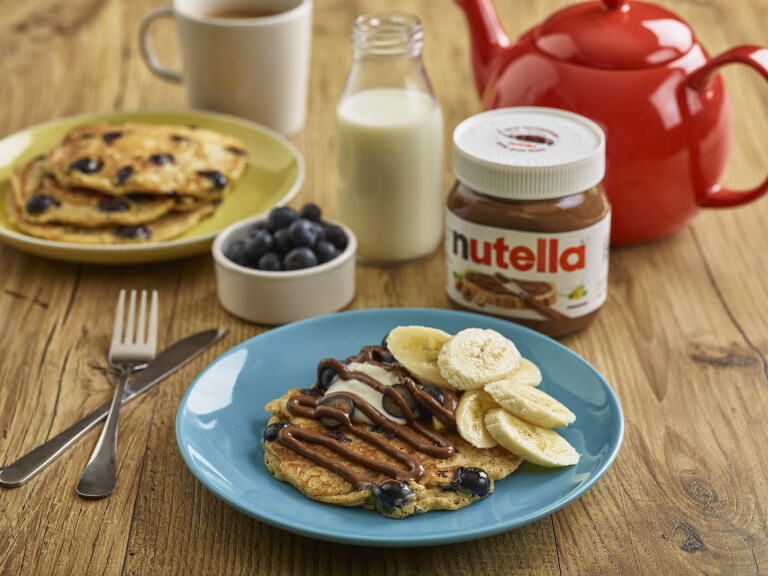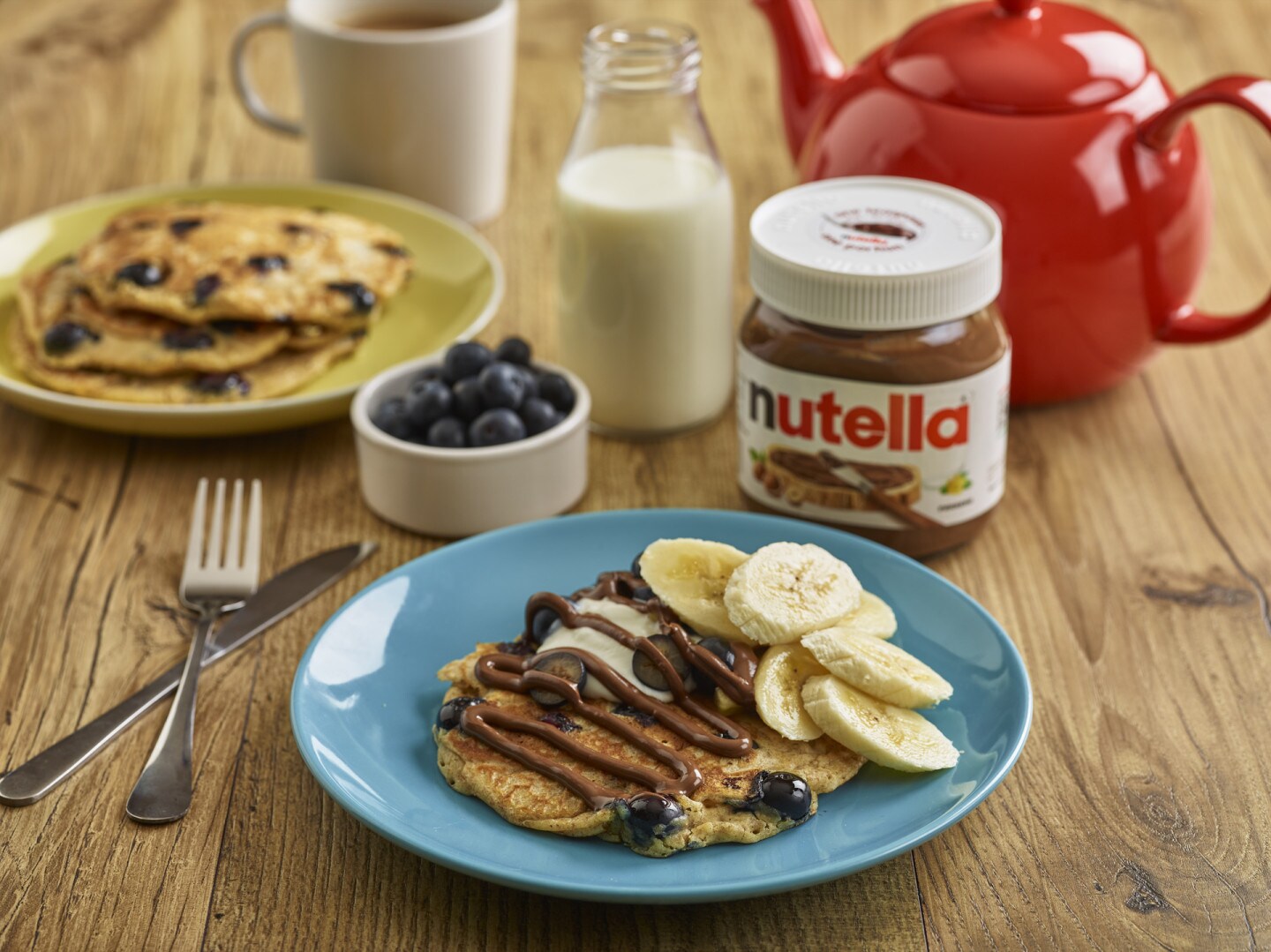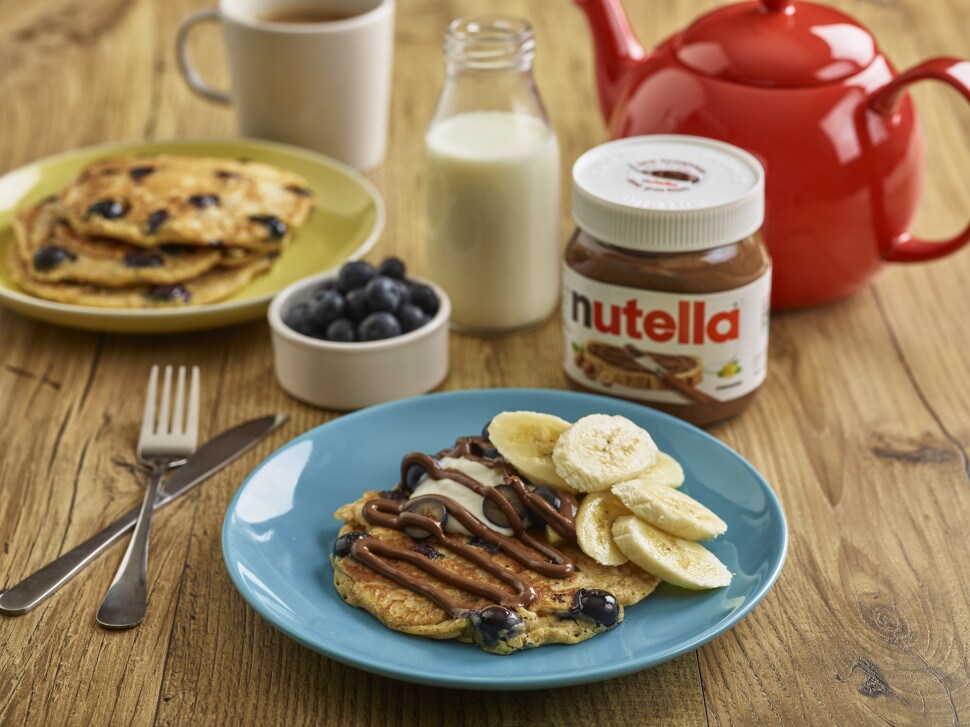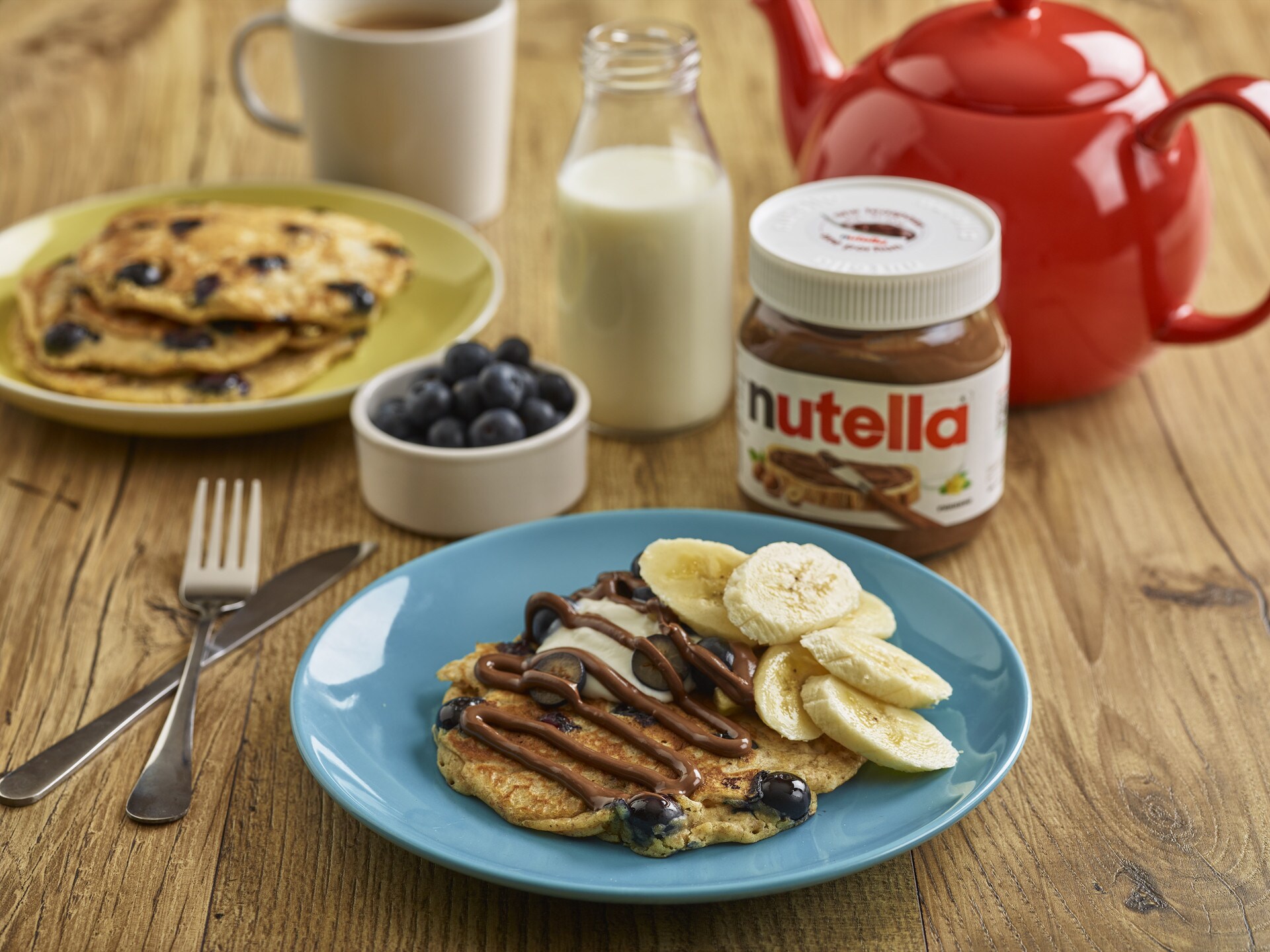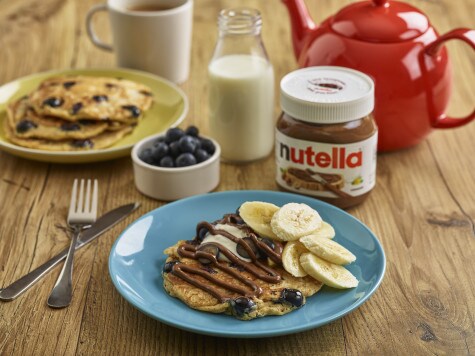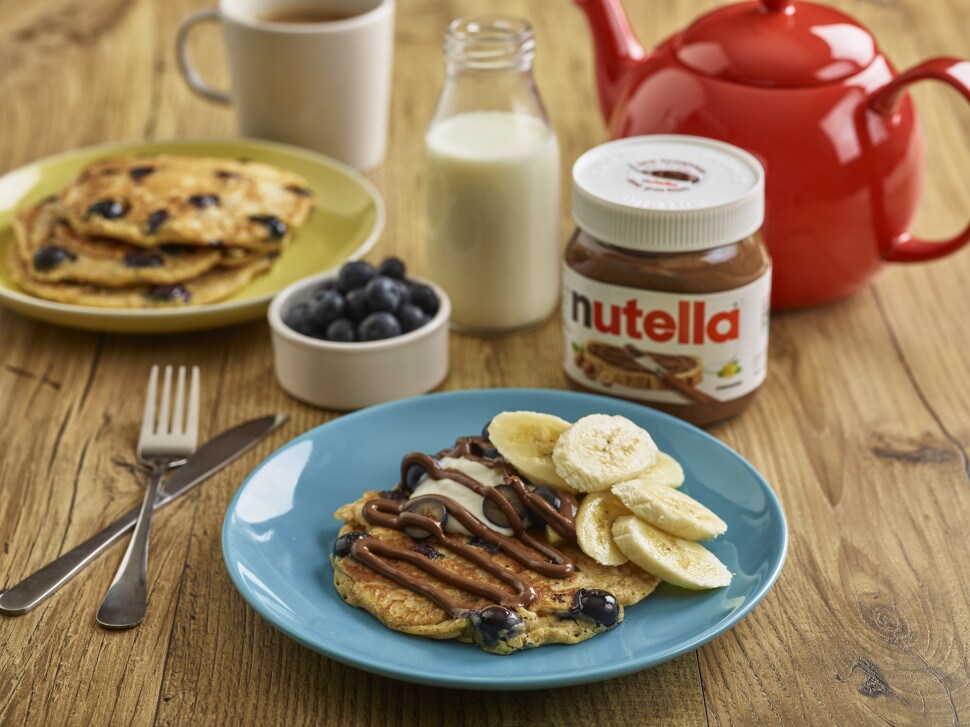 INGREDIENTS FOR 12 SERVINGS
For the batter:
200g wholemeal self-raising flour

150g oat flour

1 tsp bicarbonate of soda

½ tsp salt

100g olive oil light spread, melted

400ml semi-skimmed milk

200ml buttermilk

2 medium eggs, beaten

240g blueberries

50ml vegetable oil for greasing
To serve:
240g blueberries

6 small bananas, peeled and sliced

400g 0% Greek yogurt

12 heaped tsp/180g Nutella
To prepare this delicious recipe, 15g of Nutella® per person is enough to enjoy!
METHOD
In a large bowl mix the dry ingredients, excluding the blueberries.

Add the wet ingredients (except the oil) to the dry ingredients, whisk well together.

Heat a medium frying pan over a gentle heat. Use a piece of kitchen paper to rub a little oil over the pan.

Pour a ladle of the batter into the centre of the pan. Sprinkle over a 20g of blueberries.

Leave the pancake to cook for a minute, until bubbles start to appear in the batter.

When the edges are brown and the bubbles are popping, flip the pancake over and cook for a further minute.

Continue to cook the pancakes in batches, repeating the process and greasing the pan between each pancake.

To Serve:

Place one pancake in the centre of serving plate, top with half a small sliced banana, scatter with 20g of blueberries, spoon over the Greek yogurt and top each portion with one heaped tsp of Nutella®.
Share the recipe with the hashtag #nutellarecipe