Pancakes with fruit and whipped cream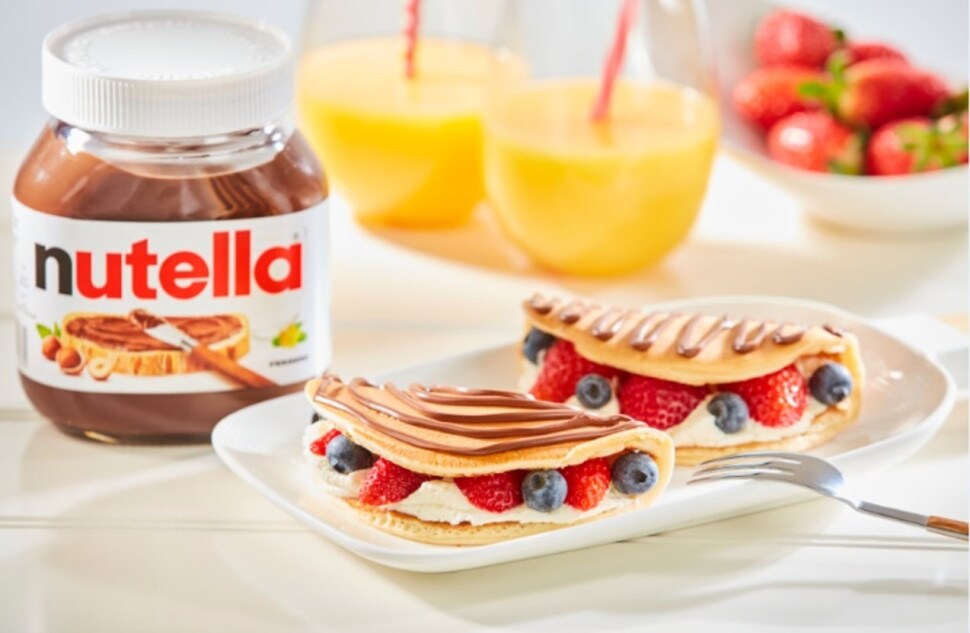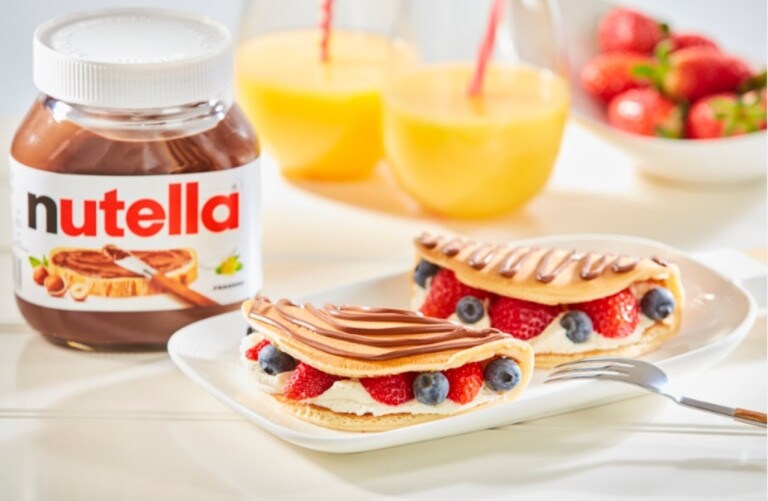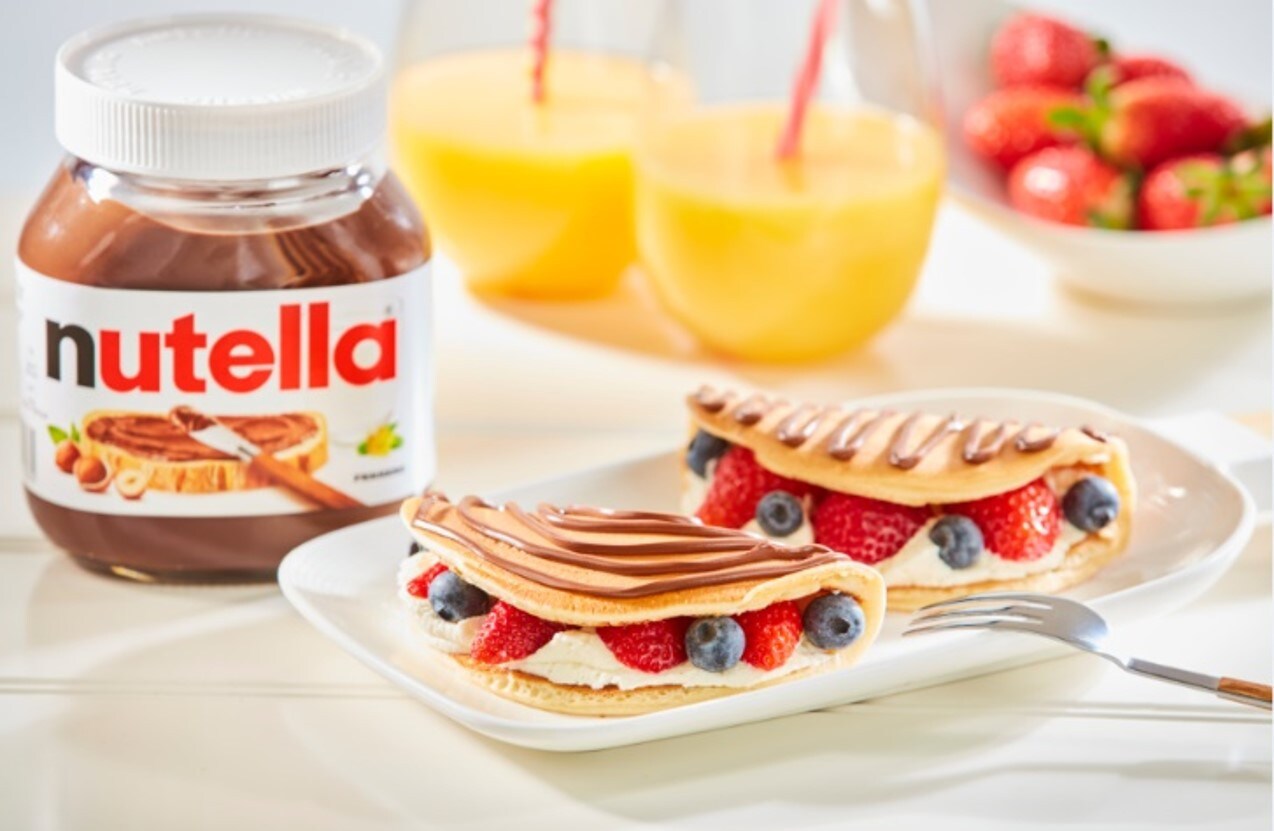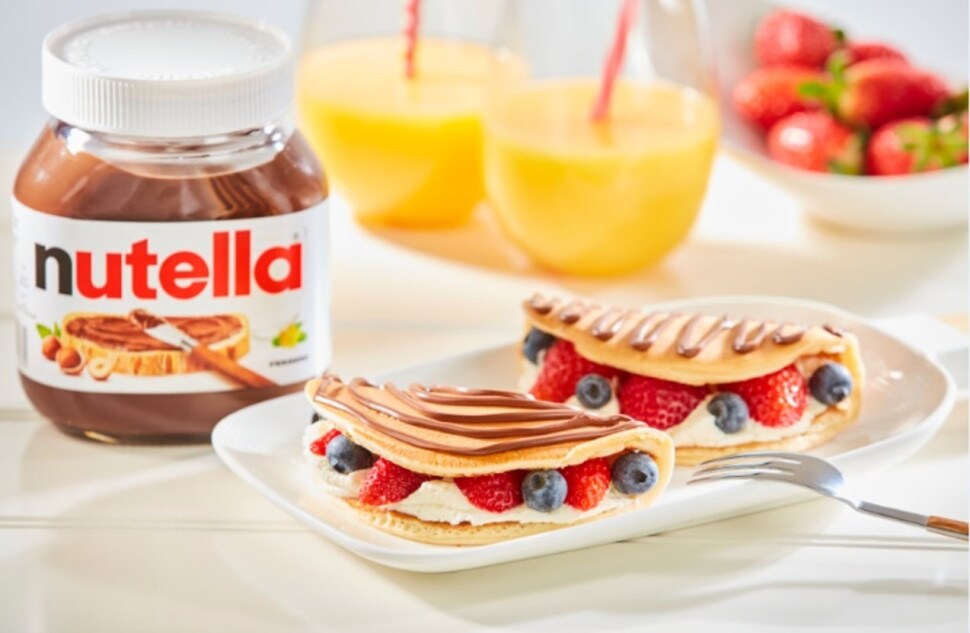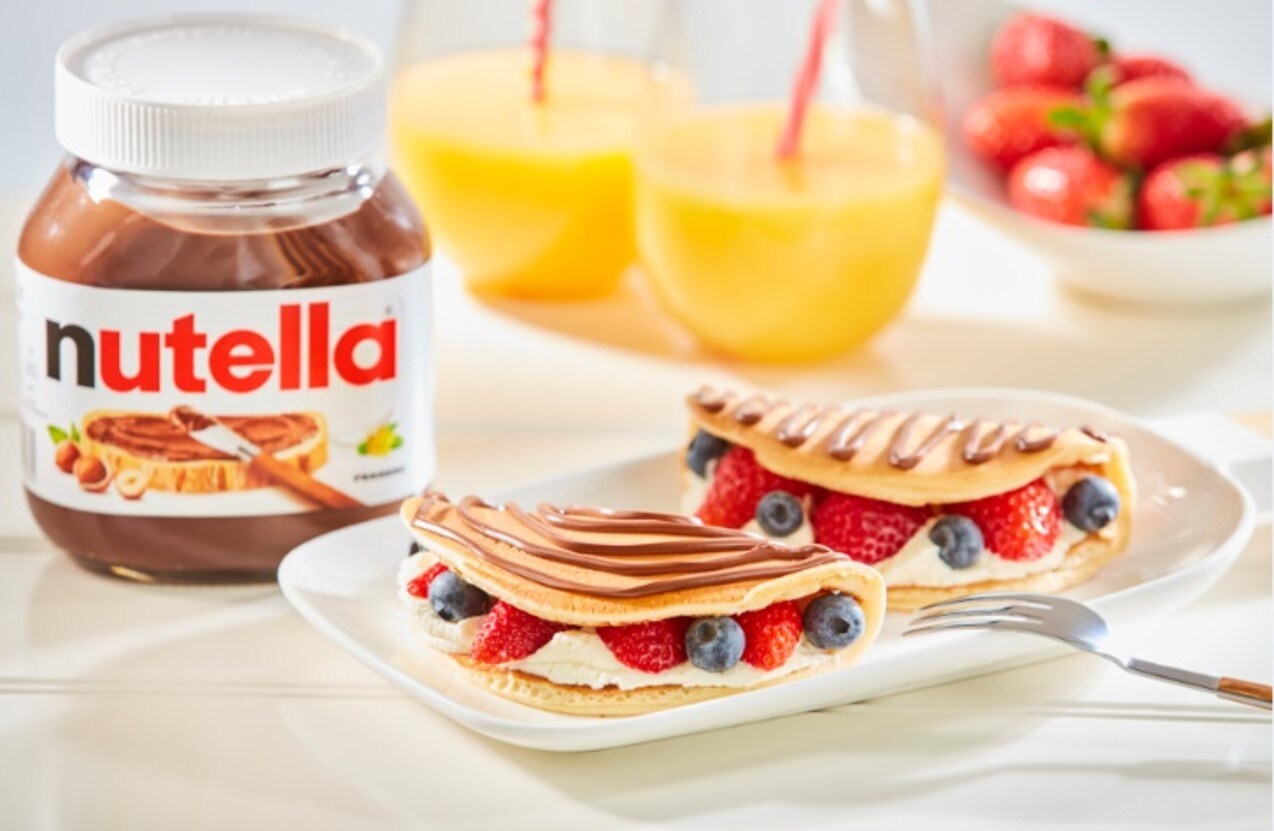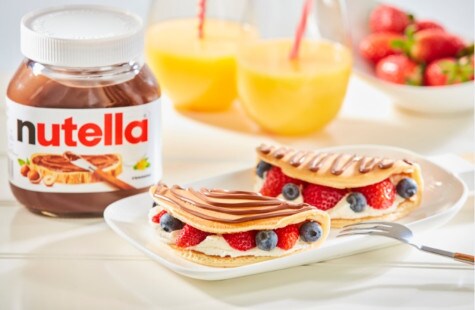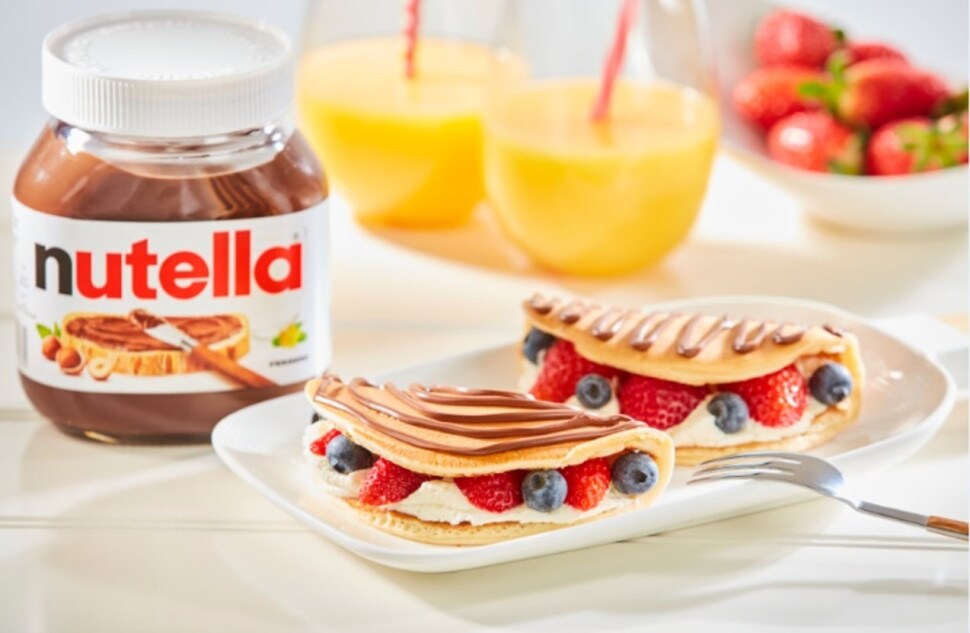 INGREDIENTS
2 cups of wheat flour

2 eggs

1 and 1/2 cups of milk

3 teaspoons of baking powder

3 tablespoons of sugar

A pinch of salt

Strawberries, blueberries (one tablespoon of each per serving)

1 cup of 36% cream

Nutella® - 1 heaped tsp of Nutella® (15g) per portion
To prepare this delicious recipe, 15g of Nutella® per person is enough to enjoy!
PREPARATION
Whisk the eggs, add milk and mix with a kitchen whisk. Then add sifted whole wheat flour, baking powder, sugar and salt. Stir with a whisk until a smooth dough is formed.

Fry on both sides until golden on a dry, non-stick frying pan. Pancakes should be about 10 cm in diameter, so that you can fold them in half.

Whip the cream until stiff. For this to work, it must be well chilled.

Place about a tablespoon of whipped cream on each pancake and top with quartered strawberries and blueberries. Fold the pancake in half. Using a piping bag, top the pancake with Nutella®
Don't forget to share! 
Post a pic of your creation with the hashtags #worldnutelladay and #nutellarecipe and enjoy this yummy Nutella® recipe with your loved ones.