Bratapfel (Baked Apples) with Nutella®
A heartwarming dessert for wintertime
A traditional German treat to savor still warm, when it is cold outside home. Can you imagine the delightful smell of baked apples stuffed with cinnamon, raisins, hazelnuts and topped with Nutella?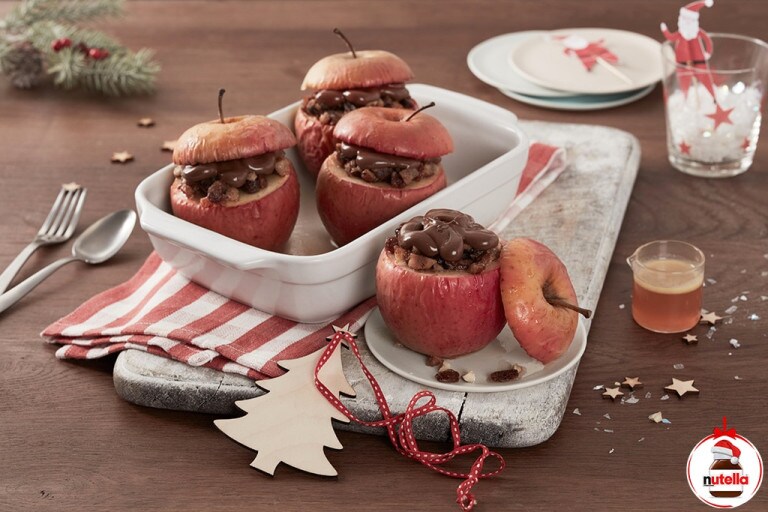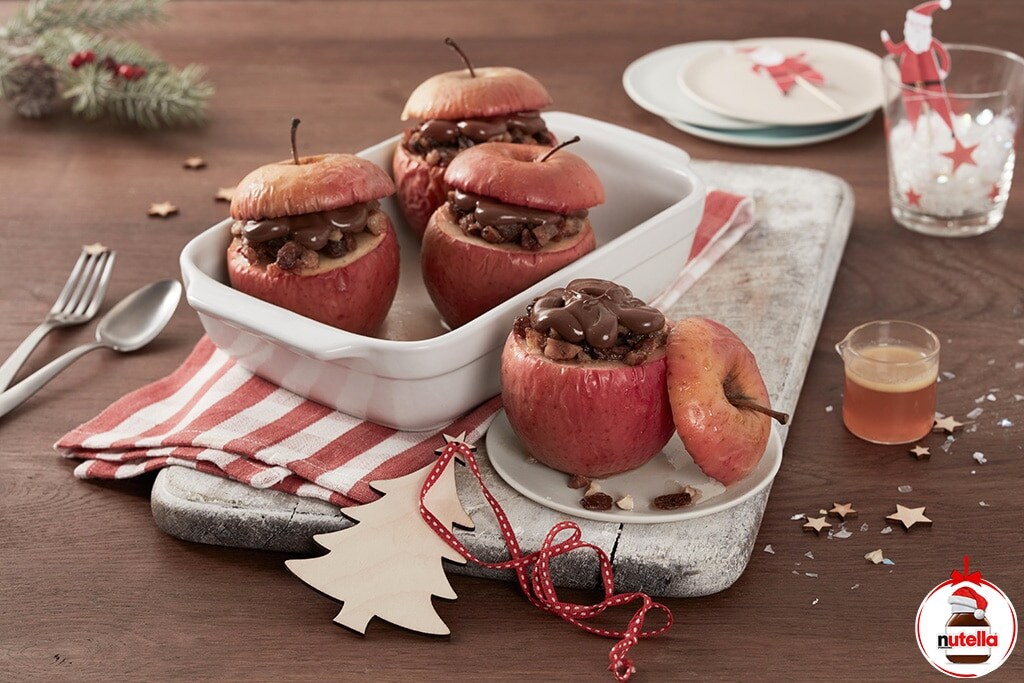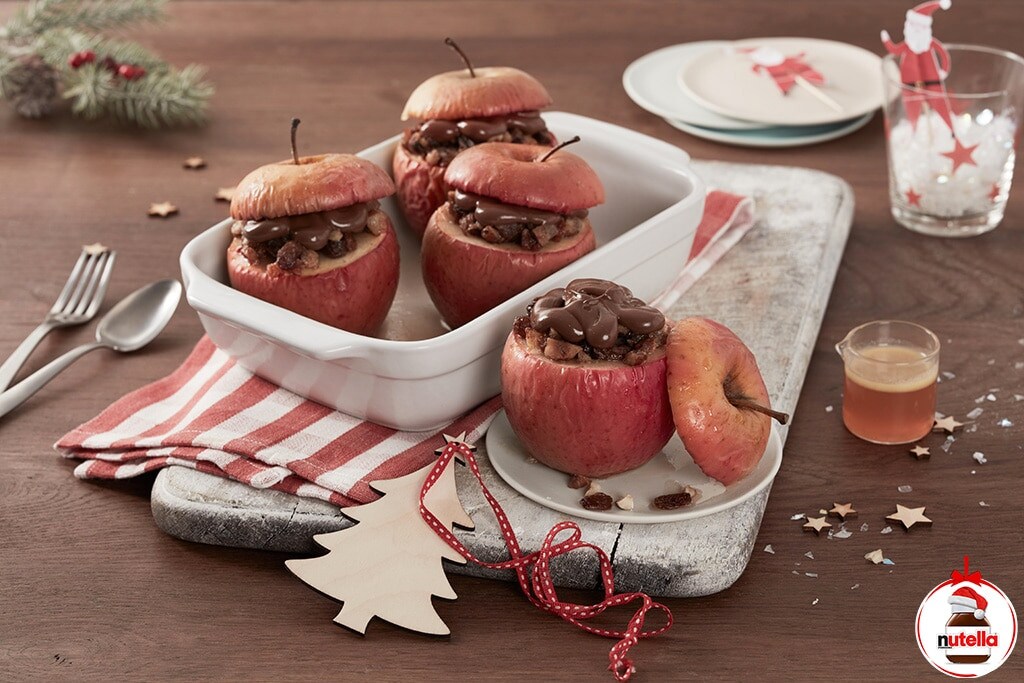 INGREDIENTS FOR 4 PORTIONS
4 soft apples (Boskoop or Cox Orange)

50g soft butter

90g granulated sugar

½ teaspoon (1g) cinnamon

30g raisins

50g hazelnuts, roughly chopped

100ml apple juice

¼ lemon juice

60g Nutella®

1 heaped tsp Nutella® (15g) per portion
METHOD
STEP 1

Preheat the oven to 180°C (355°F) and position the baking rack in the middle of the oven.

Cut the top off the apples and keep them for later. Scoop out the pips and some of the flesh and arrange onto a baking dish.

STEP 2

In a small bowl, mix the butter with 70g of sugar, the cinnamon, the raisins and the hazelnuts.

Fill each apple with this mixture.

STEP 3

In a small pan, heat the apple juice with the lemon juice and the remaining sugar and drizzle over the apples.

Cover the dish tightly with aluminum foil and cook for 25 minutes.

Uncover the dish and place the top slice back on each apple. Continue to cook for another 10 minutes.

STEP 4

Remove the apples from the oven, let them cool down slightly, fill each apple with 15g of Nutella® and serve.