Christmas cats' tongues biscuits with Nutella®
So cute, so delicate!
Have you ever thought of shaping the traditional French "Langues de chat" into delicious hearts, stars, fir trees or even Nutella® jars? This year, Christmas can be even more magical!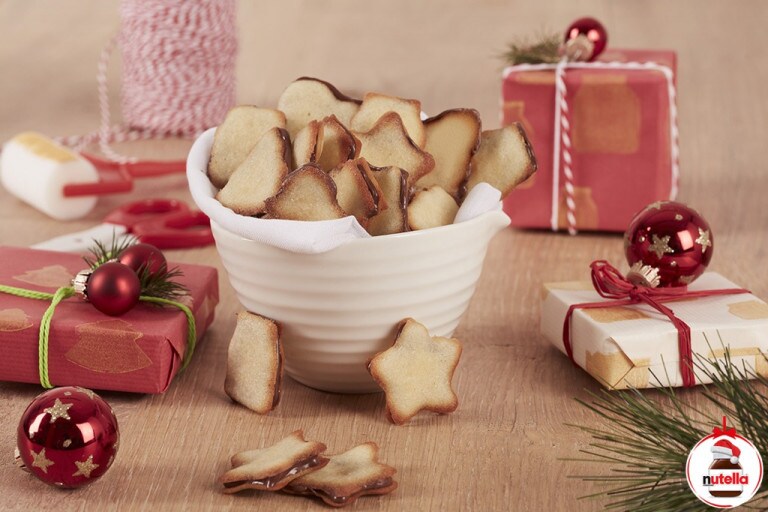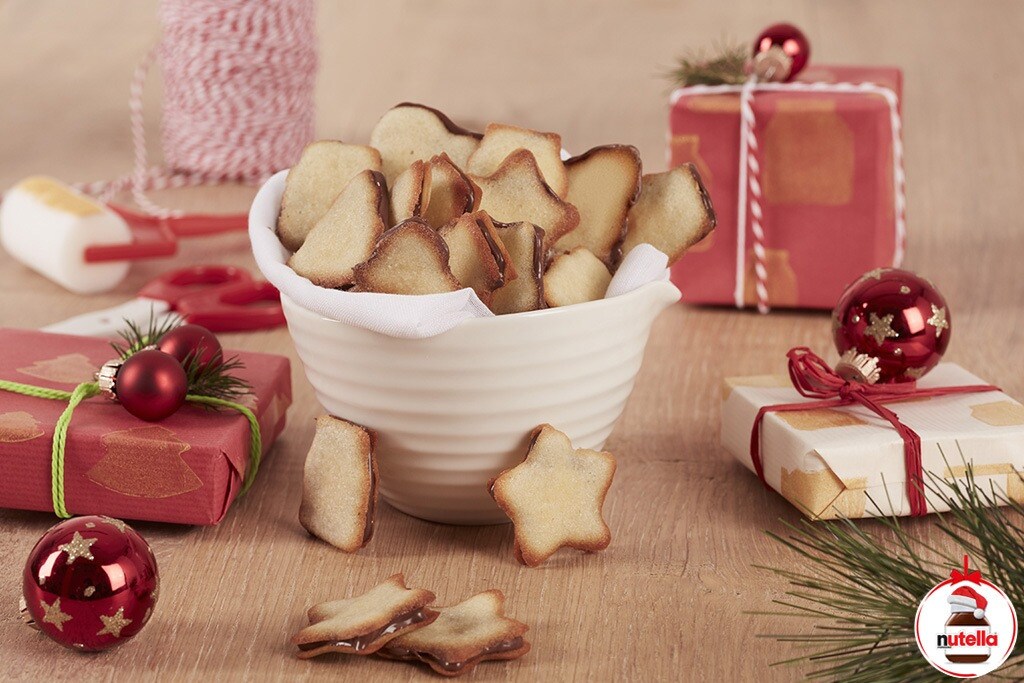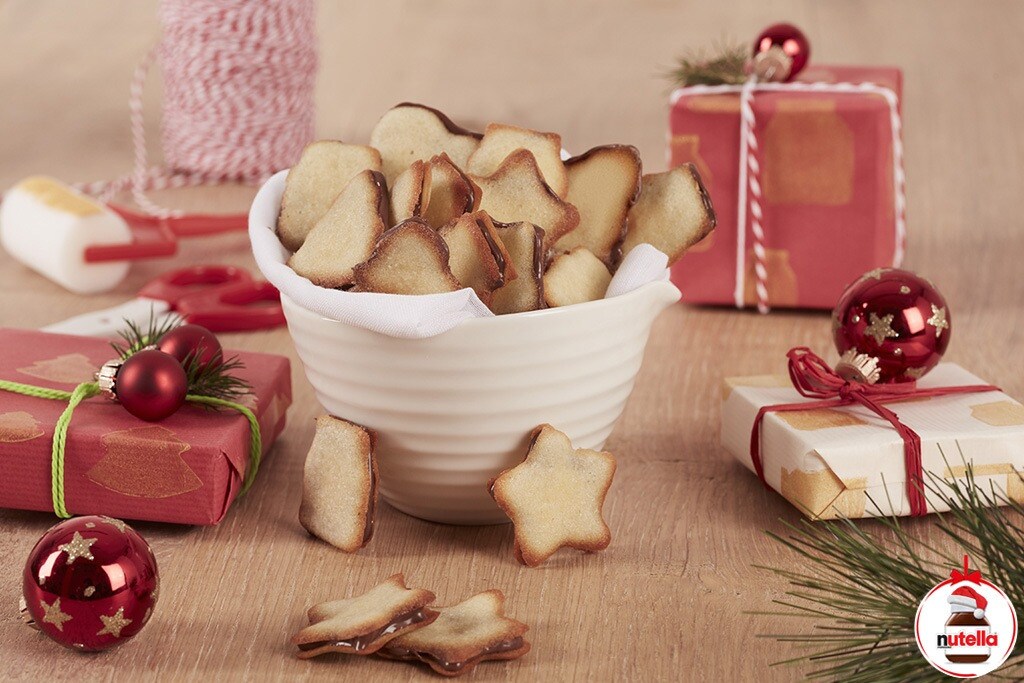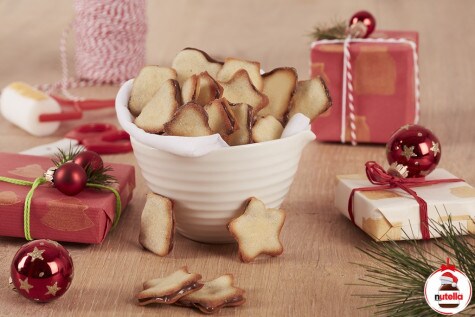 INGREDIENTS FOR 40 biscuits
25g butter (room temperature)

12g granulated sugar

1 egg white

30g sifted flour

120g Nutella®

1 heaped tsp Nutella® (15g) per portion
METHOD
STEP 1

Preheat the oven to 200°C (400°F).

In a bowl, whisk the butter at room temperature with the sugar.

Then add the sifted flour and the egg white, blending with a spatula.

STEP 2

Place a stencil (negative) on a baking tray lined with parchment paper and fill the shape with the batter.

STEP 3

Lift the stencil.

Place the stencil again and repeat.

Bake on the middle rack of the oven for approx. 3-4 minutes.

STEP 4

Let cool down.

Use a pastry bag to put 3g of Nutella® on one biscuit, then cover with a biscuit of the same shape and press lightly. Repeat for all biscuits.

Serve immediately in order to taste them at their best.