Christmas Crêpes with Nutella®
Christmas is coming delicious!
From French tradition, right into your menu. With crepes and Nutella® you can't fail the holiday breakfast. A tiny and delightful veil of hazelnut cream spread on a hot, tasty crepe. Some folds and you're ready to serve at your table a breathtaking experience.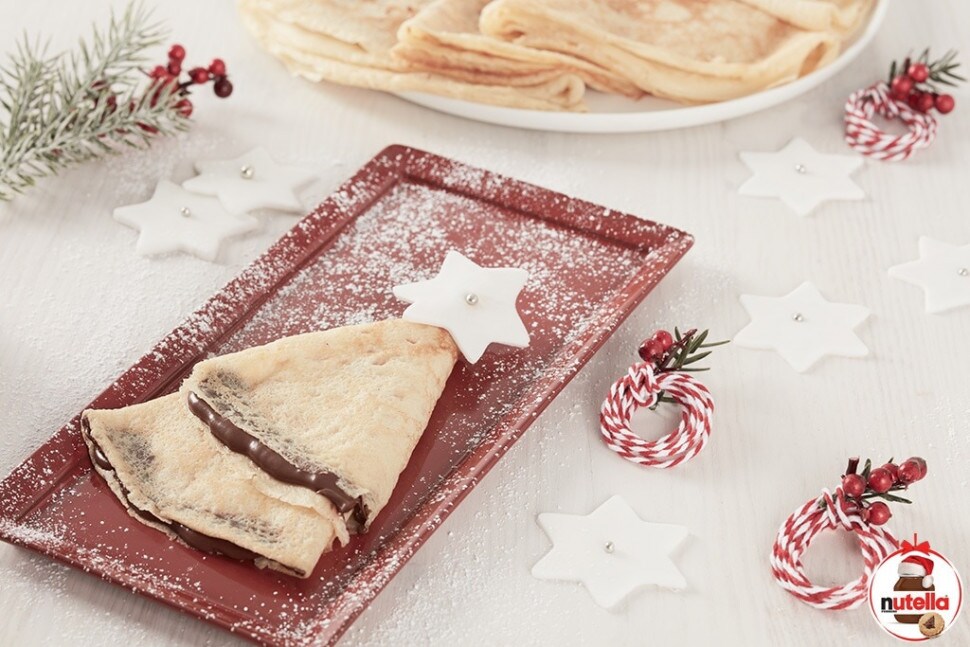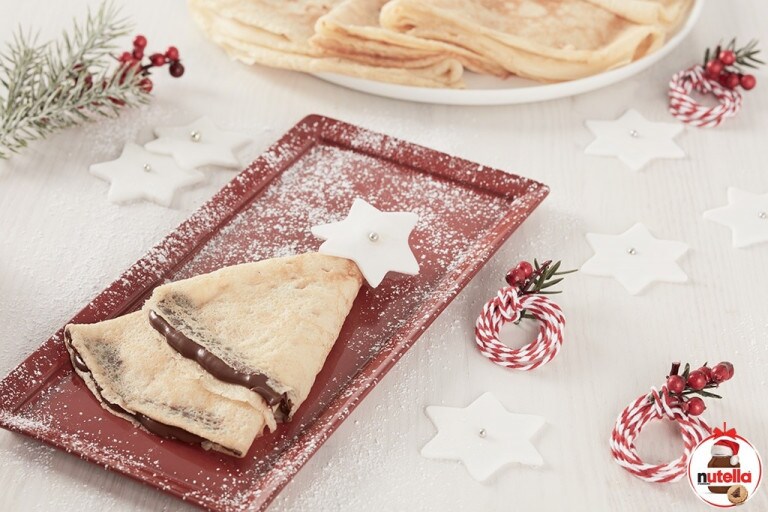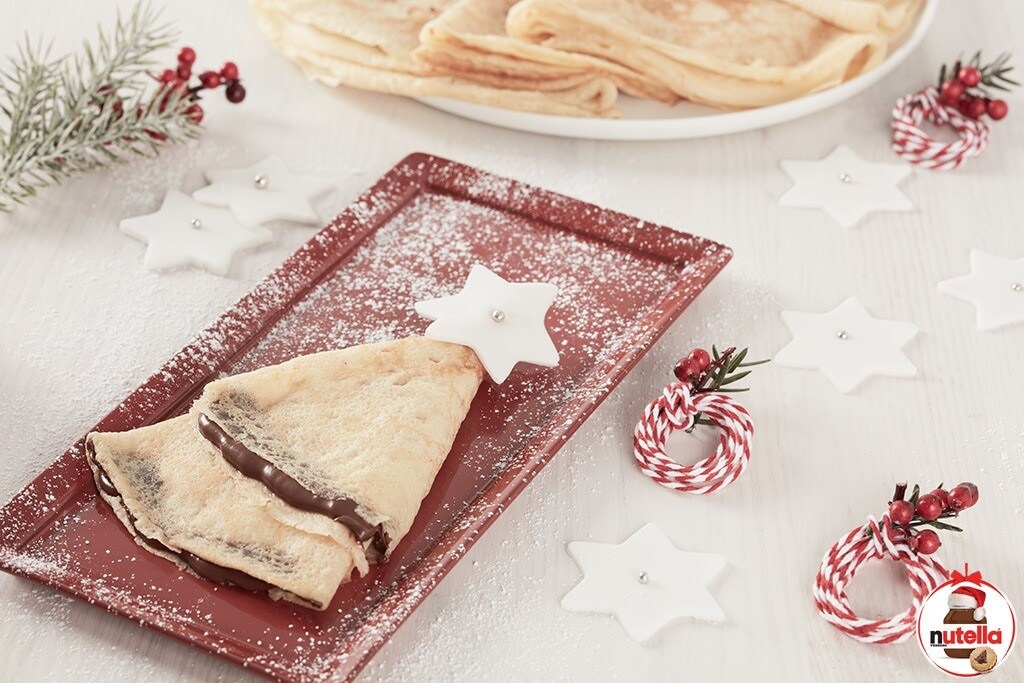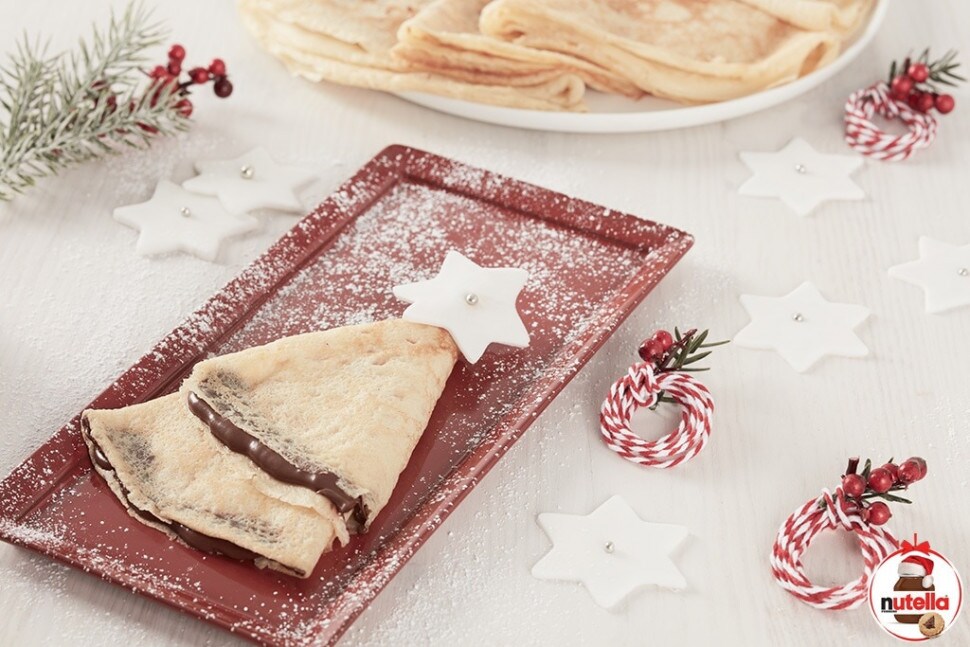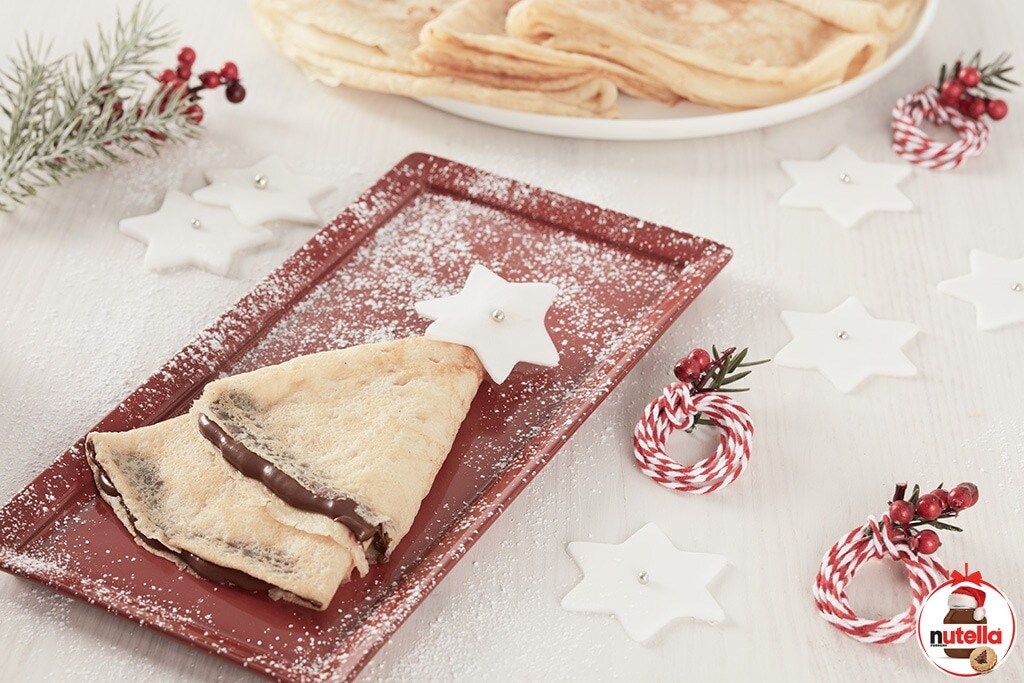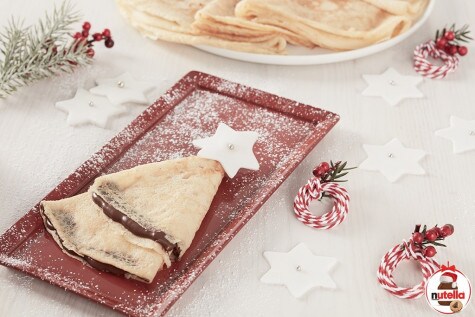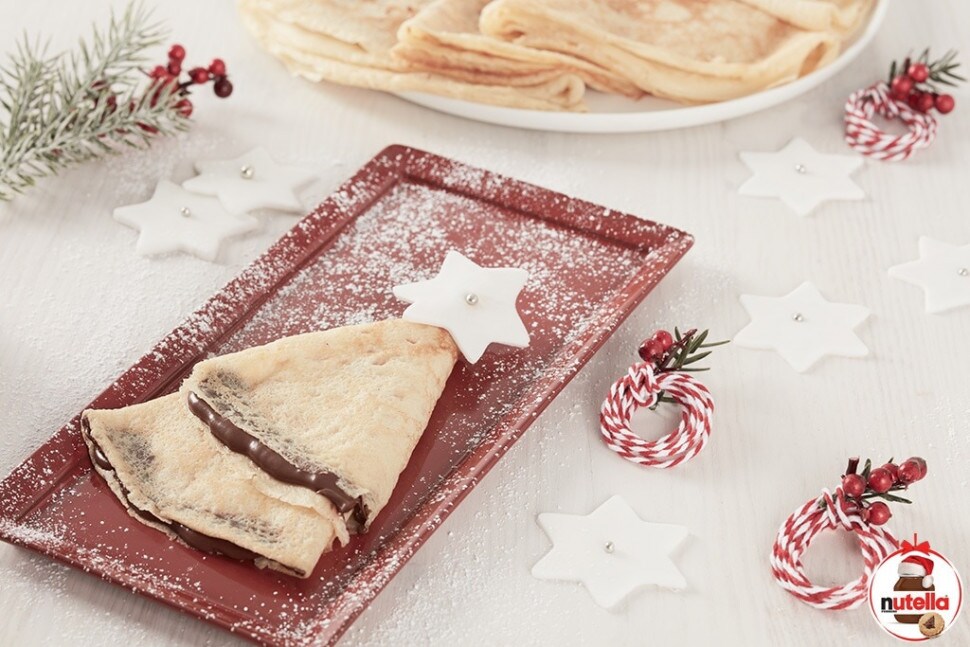 INGREDIENTS for 4 portions
125g pastry flour

375g whole milk

3 eggs

45g melted butter

20g granulated sugar

a pinch of salt

1 vanilla pod

vegetable oil

60g Nutella®

1 heaped tsp Nutella® (15g) per portion
METHOD
STEP 1

Sift the pastry flour.

Split the vanilla pod lengthwise with a knife and scrape out the seeds with the help of a teaspoon.

In a separate large bowl, mix together the eggs, the milk, the sugar, the salt and the vanilla seeds with an emulsion blender until smooth.

Add the pastry flour and the melted butter and mix again.

Cover the bowl with a cling film and put in the fridge for approx. 20 minutes

STEP 2

In a non-stick pan, heat a trickle of vegetable oil, pour in some of the batter to make a thin crêpe.

Brown on both sides, set aside.

For each new crêpe, do not forget to wipe the pan clean and drizzle on some oil so that the crêpes do not stick.

Fill each crêpe with 15g of Nutella® and fold it in a half.

STEP 3

At the end, fold the crêpe tip in order to make a little Christmas tree shape.