Gingerbread men biscuits with Nutella®
Divine & gingery taste
Gingerbread biscuit-making is a must do for a Christmas worth of its name. It's a fair tradition and a joyful moment for both kids and adults.
So, take your ginger flavoured dough and shape it. Once cooked, take a couple of gingerbread men and attach them with a layer of Nutella. Enjoy it!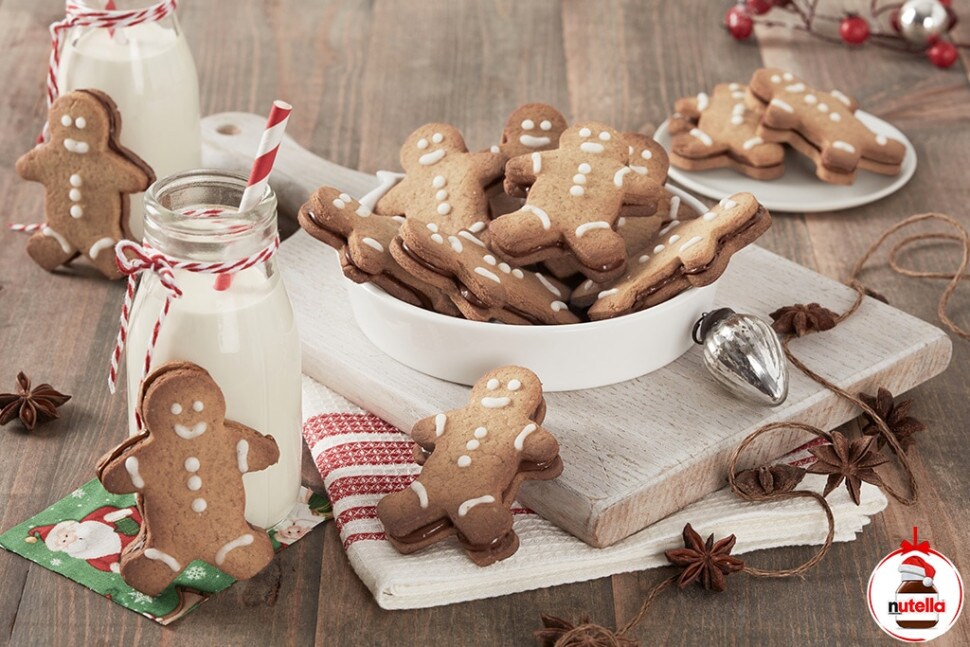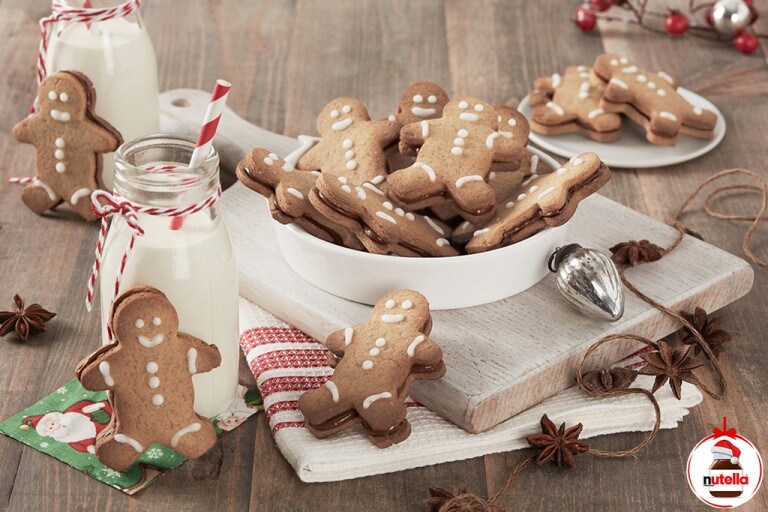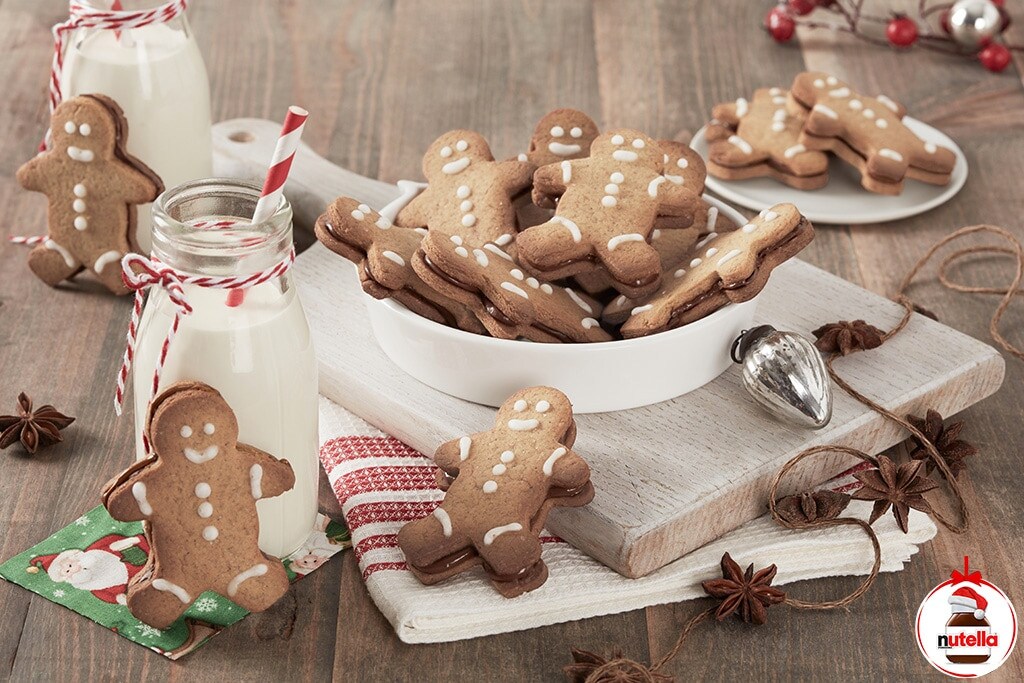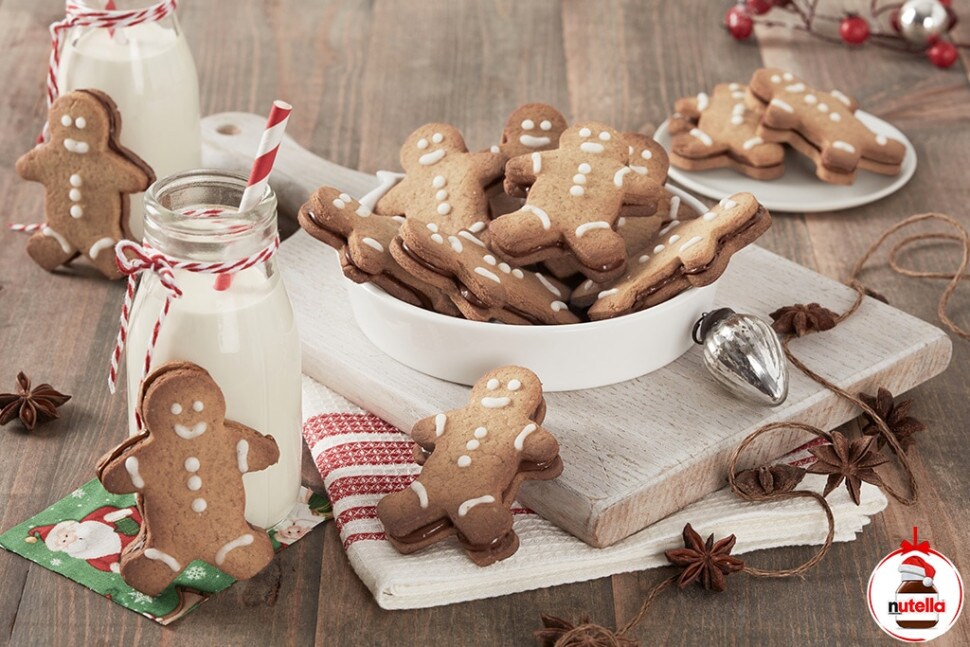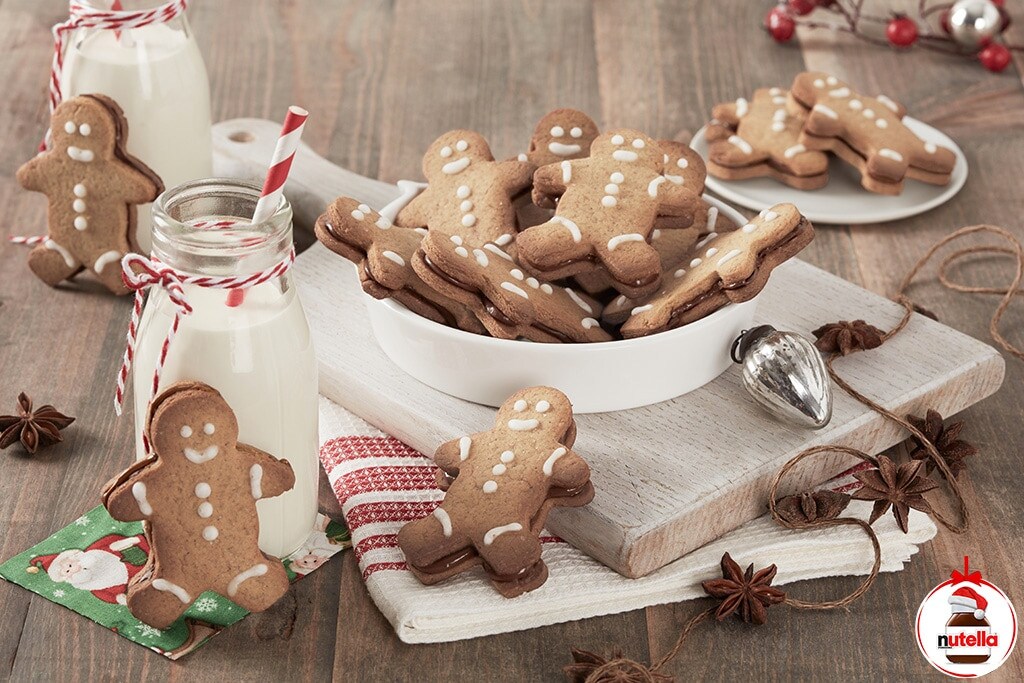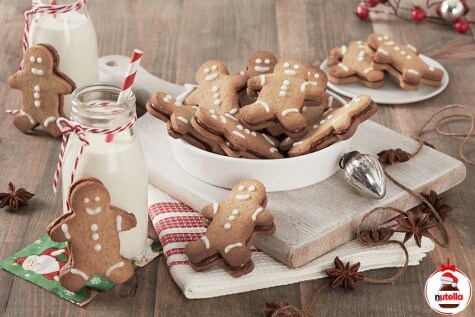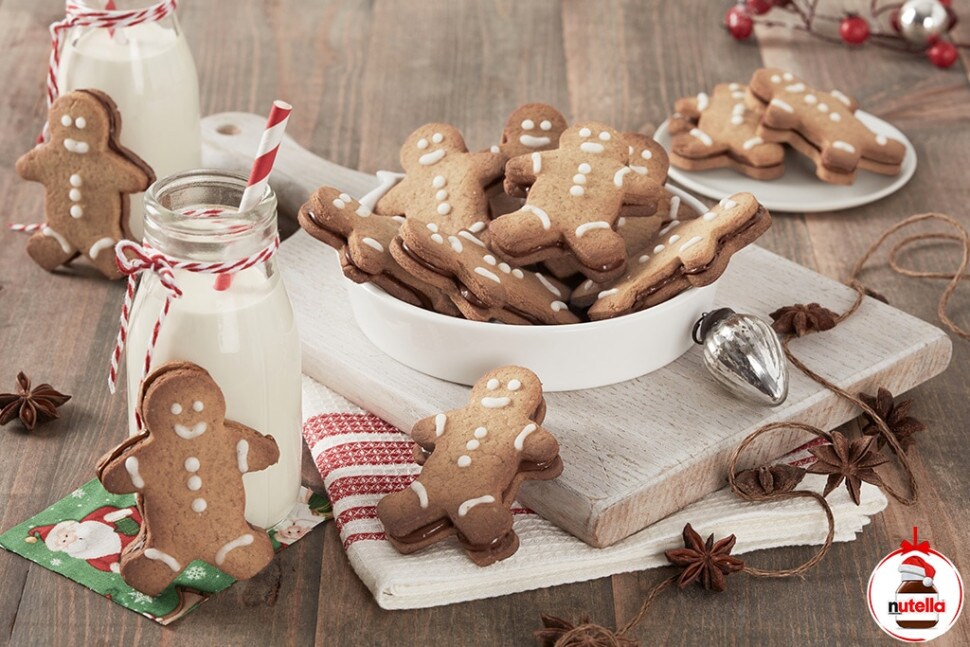 INGREDIENTS FOR 20 PORTIONS
60g soft butter

50g brown sugar

60g honey

1 egg yolk

1 egg yolk

2g gingerbread spice mix

2,5g baking soda

a pinch of salt

120g Nutella®

50g icing sugar

1 tsp lemon juice

1 heaped tsp Nutella® (15g) per portion
METHOD
STEP 1

Preheat the oven to 160° C (320° F) and position the baking rack in the middle of the oven

In a bowl, mix the butter with the sugar and the honey then add the egg yolk.

In a second bowl, mix flour, spices and baking soda.

Add the flour mixture into the first bowl and knead for 1 minute.

Wrap in cling film and chill for 1 hour

STEP 2

Roll the dough on a sheet of parchment paper until a thickness of 4 mm

STEP 3

Cut out biscuits using a gingerbread man cookie cutter (or any other small shape, like a glass for example)

Arrange the biscuits onto a baking tray lined with baking paper and bake for 8-9 minutes or until slightly golden. Leave to cool down on the tray for 15 minutes

STEP 4

Spread one biscuit with 6g of Nutella® and assemble 2 gingerbread men

To make the icing, mix the icing sugar with the lemon juice, half a teaspoon at a time, until you get a smooth paste then transfer to a piping bag. Decorate each biscuit with icing.