Star French toasts with Nutella®
French toast, s'il vous plaît!
Is French toast really French? This popular recipe has many names throughout the world, such as eggy bread, gypsy toast or poor knights. Although its origins are uncertain, you can be sure it's going to give you a great breakfast: crunchy, spiced bread and taste of Nutella® stuffing.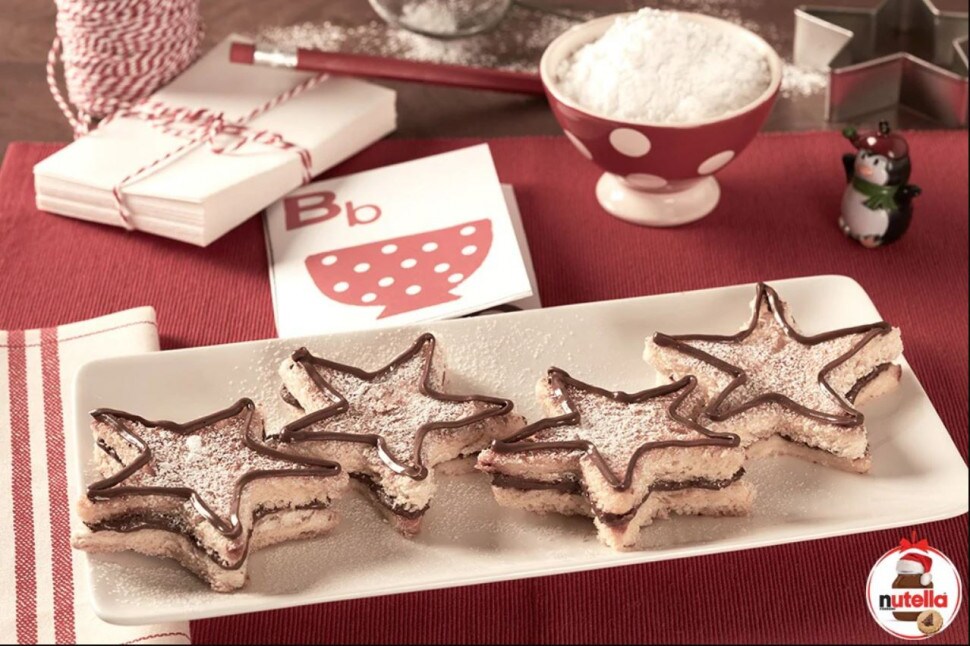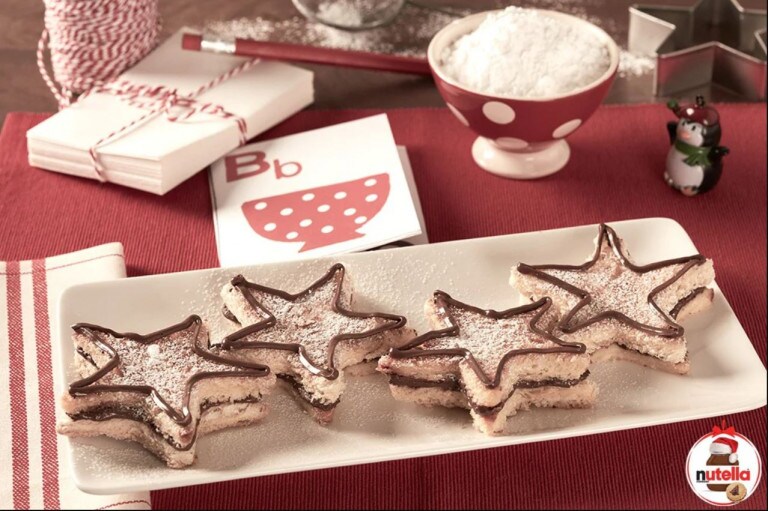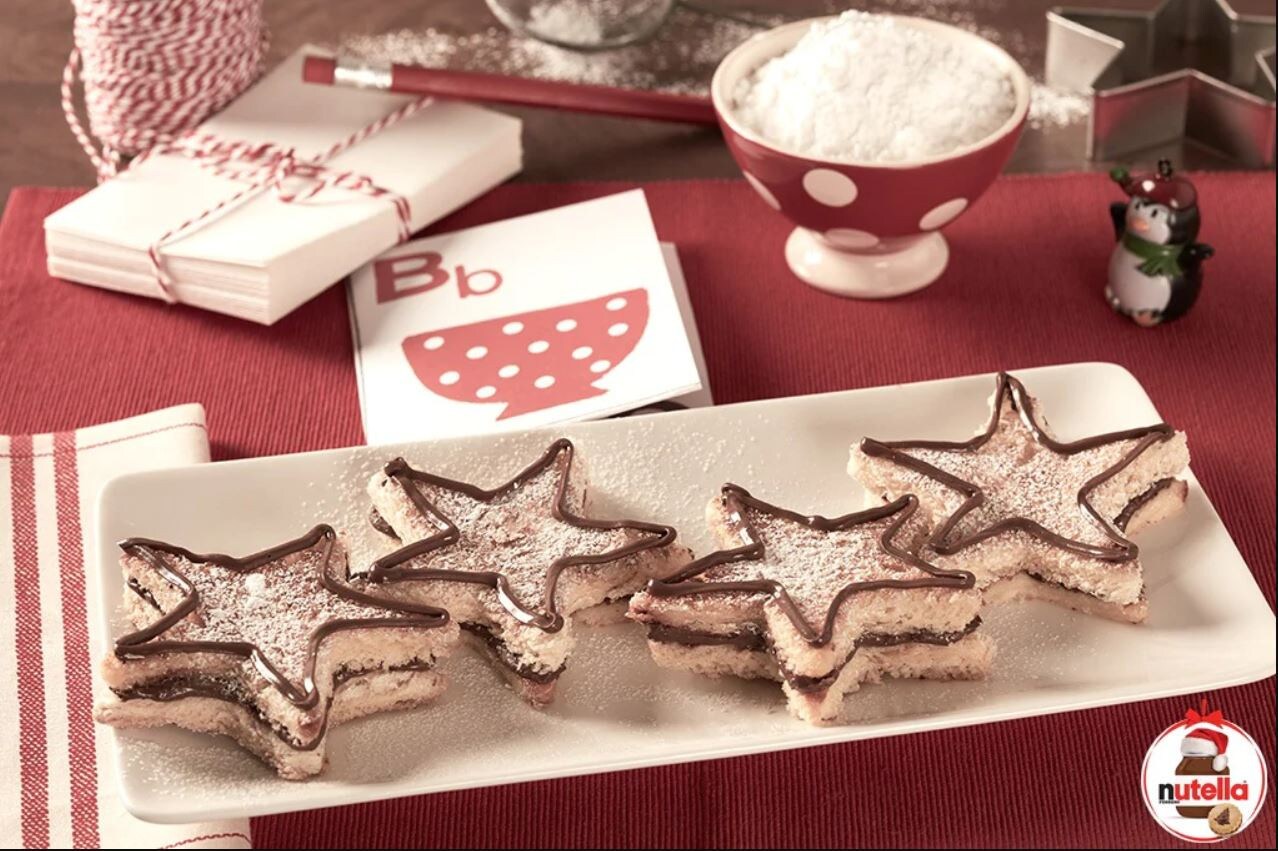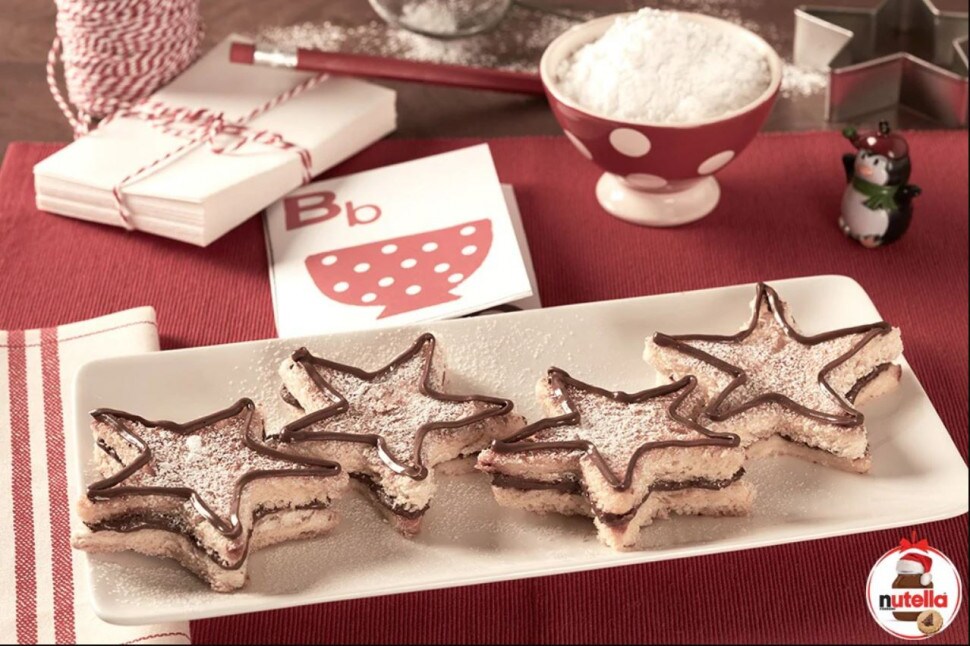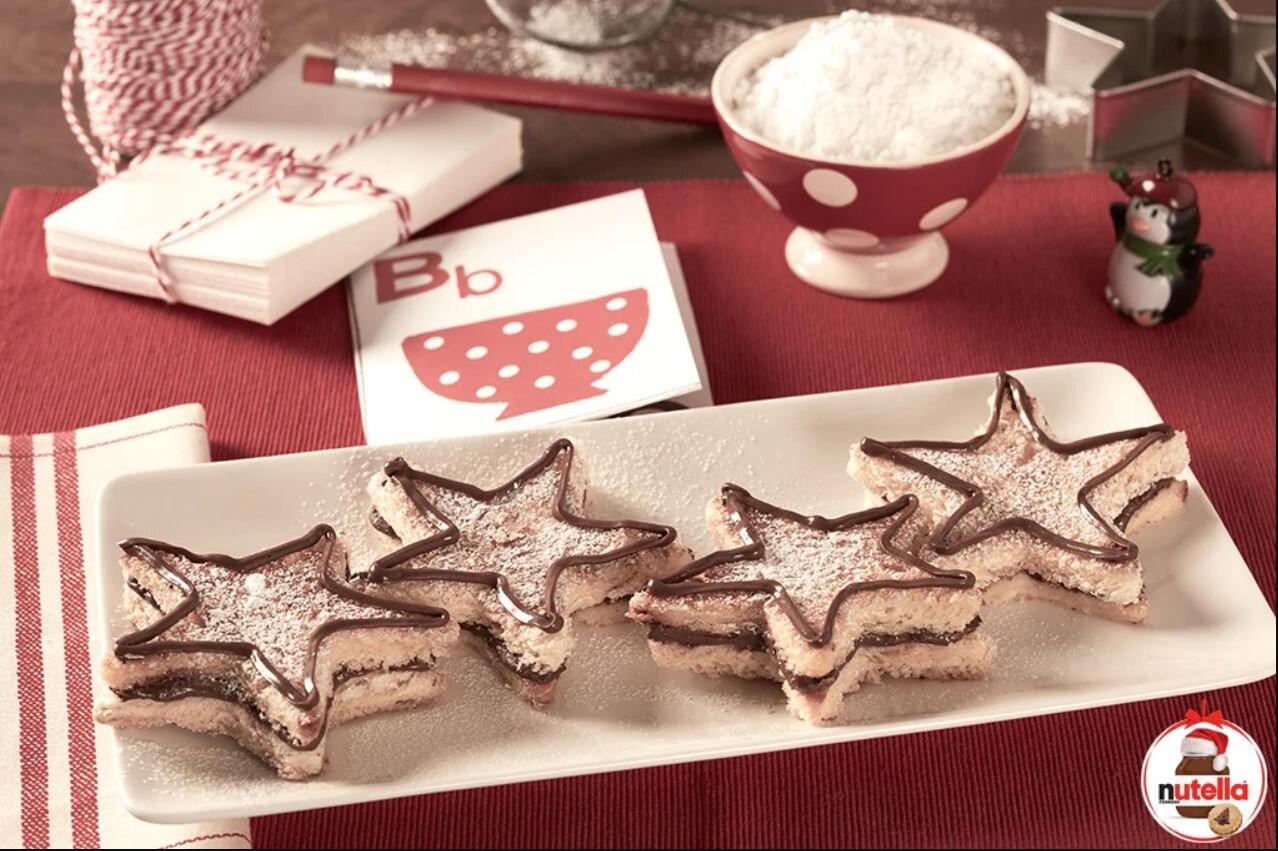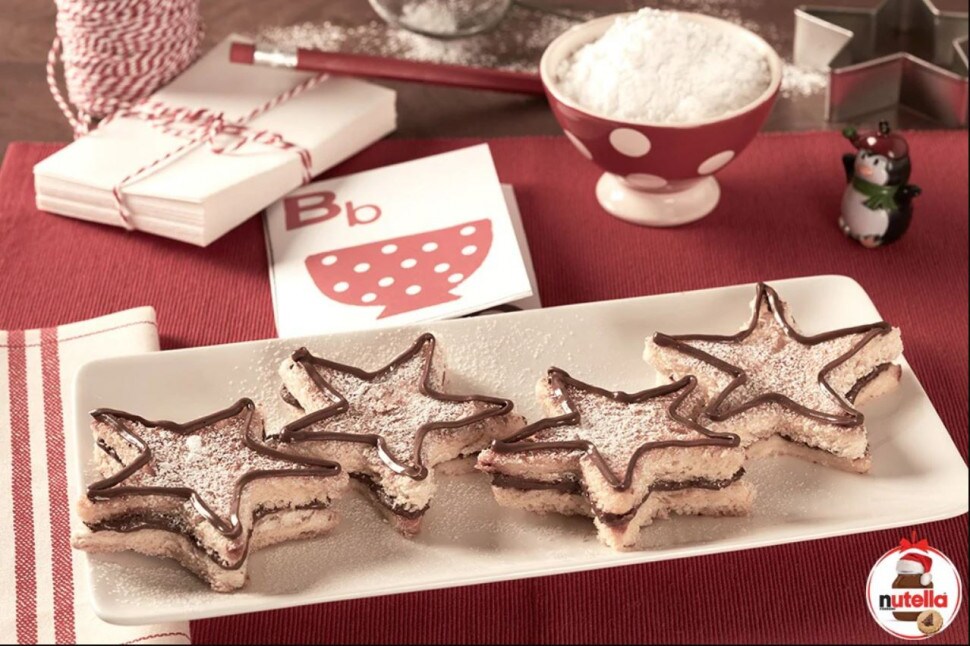 INGREDIENTS for 8 portions
2 eggs

160ml milk

20g sugar

8 slices of stale brioche

20g butter

a pinch of cinnamon

40g Nutella®

icing sugar to decorate

1 heaped tsp Nutella® (15g) per portion
METHOD
STEP 1

The night before, layer the brioche slices on a wire rack and leave on the kitchen counter to dry overnight.
In the morning, whisk together the eggs with the sugar, the milk and the cinnamon. Heat a knob of butter in a non-stick frying pan over medium heat. Dip a couple of brioche slices in the egg mixture for a few seconds.

STEP 2

Cook a brioche slice for 2 minutes on one side. Turn over and cook for a further 2 minutes on the other side. Transfer the French toast onto a plate and repeat with the remaining brioche slices.

STEP 3

Using a large star cutter, cut out the French toasts.

STEP 4

Spread each star with 5g of Nutella®. Stack 2 slices together, decorate with icing sugar and Nutella