Struffoli with Nutella®
Pills of pastry for your holidays
When you say struffoli you say Naples, Italy. What is a struffolo? Easy to say, it is a deep fried little ball of dough. But it doesn't come alone, you have to stick it together with some honey to have the work done. A composed cake soft light inside, crunchy a crispy in the outer part. Can you imagine how great it can become topped with Nutella?!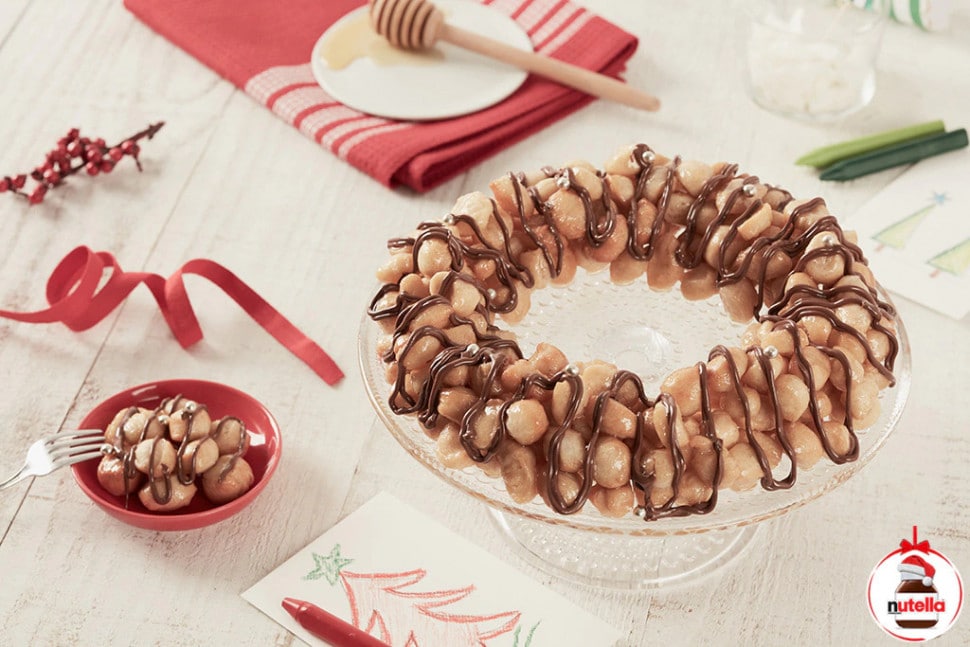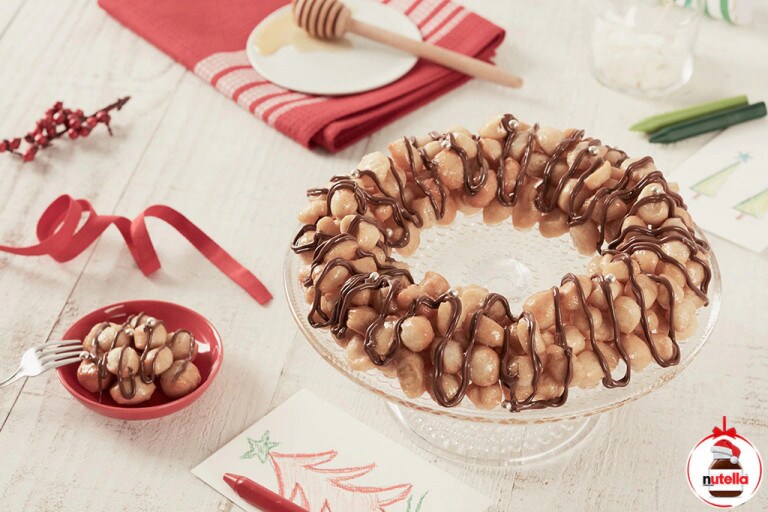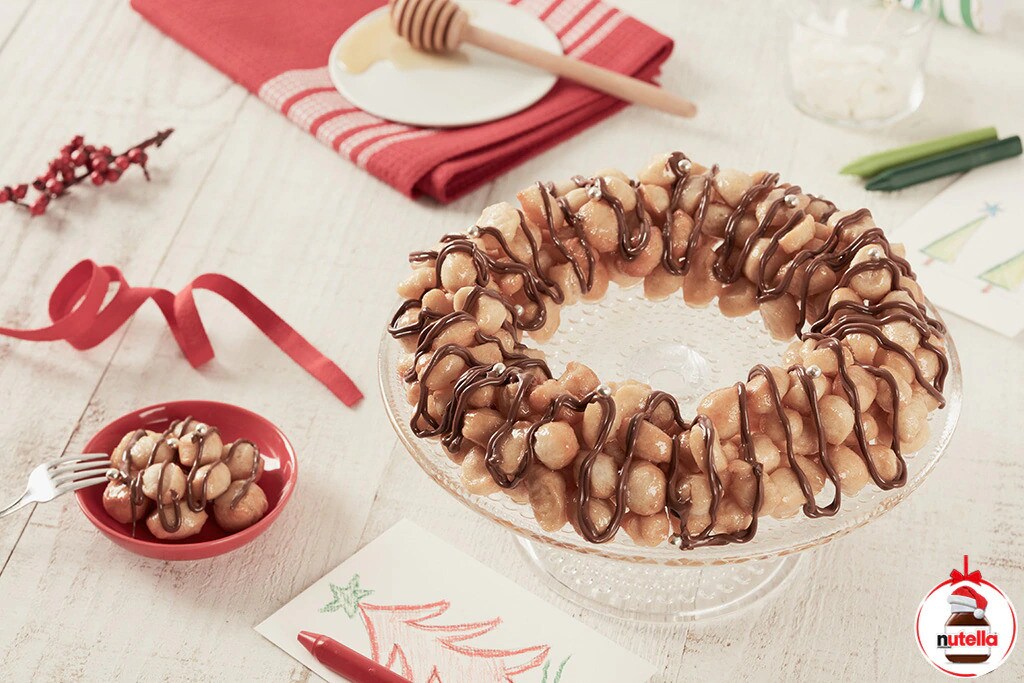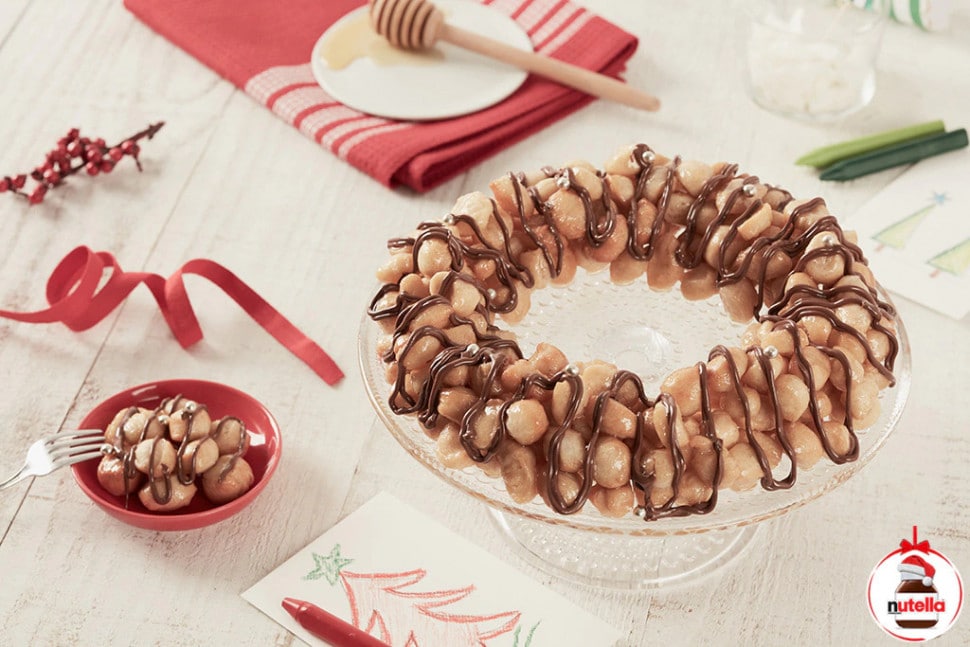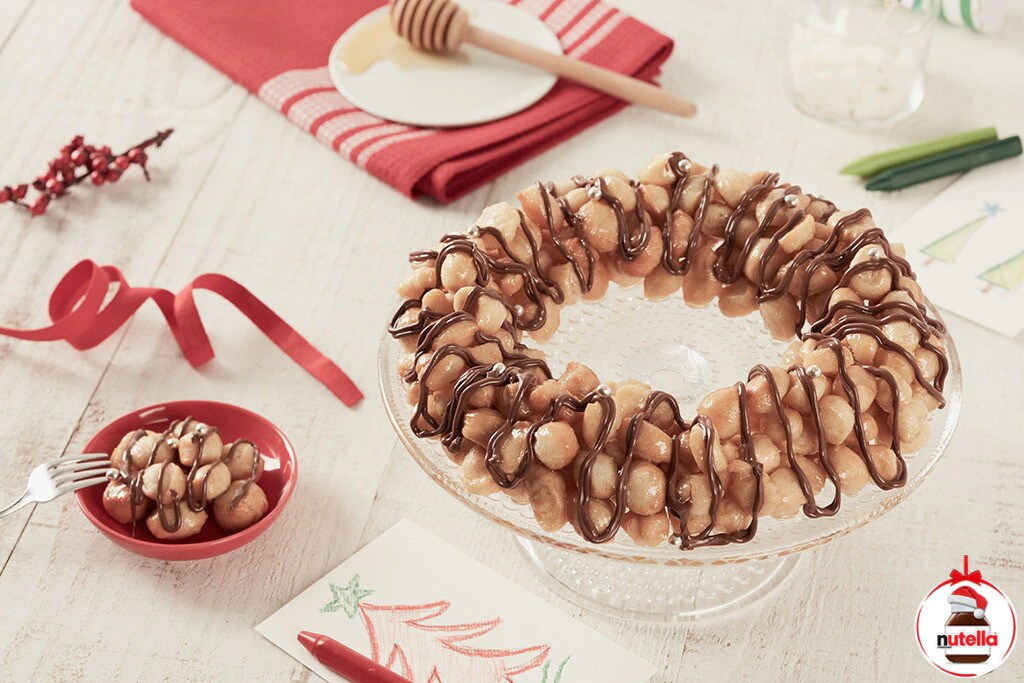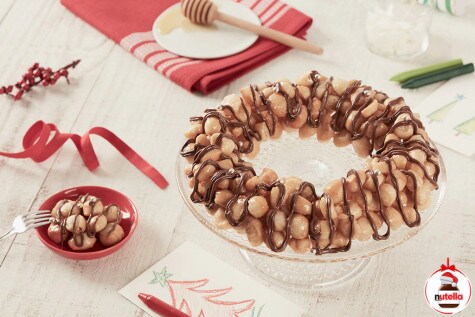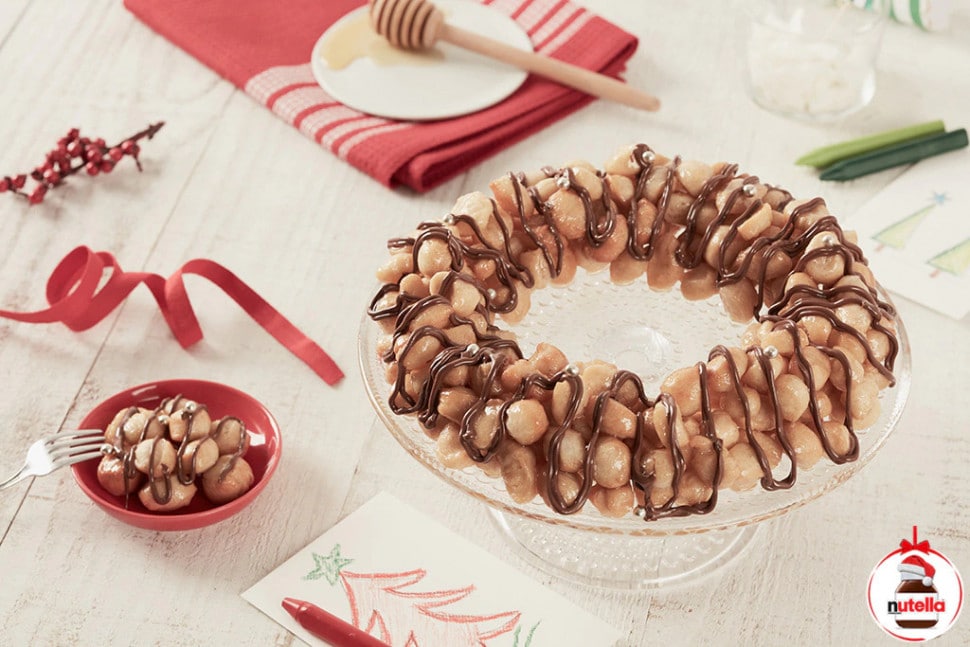 INGREDIENTS FOR 10 PORTIONS
150g Nutella®

300g flour

3 eggs

50g sugar

70g melted butter

½ teaspoon baking yeast

50ml anisette

4 tablespoons honey

1 heaped tsp Nutella® (15g) per portion

1 vanilla pod

a pinch of salt
METHOD
STEP 1

Mix the flour with the eggs, the melted butter, the sugar, the yeast, the salt, the anisette and vanilla in order to obtain a soft and elastic dough

Let it rest for minimum 2 hours and a half in the fridge wrapped in a plastic film. The longer it rests, the softer the struffoli heart will be

STEP 2

Take the dough and make many little strings of the same thickness than a finger

Cut those strings into 2cm cubes and place them on a surface that has been dusted with flour

STEP 3

Fill a pot with abundant oil and heat it at a high temperature (170°C) without smoking though. Successively pour the cubes in to fry

Remove them with a skimmer

Drain them and let them dry on paper towel

STEP 4

Heat 4 tablespoons of honey in a pot on medium heat and immerse the fried cubes in.

Remove them, make a crown of them on a serving plate.

With a piping bag, decorate with strings of Nutella® and serve.