Crepe Skewers with Nutella® chocolate hazelnut spread and Fruit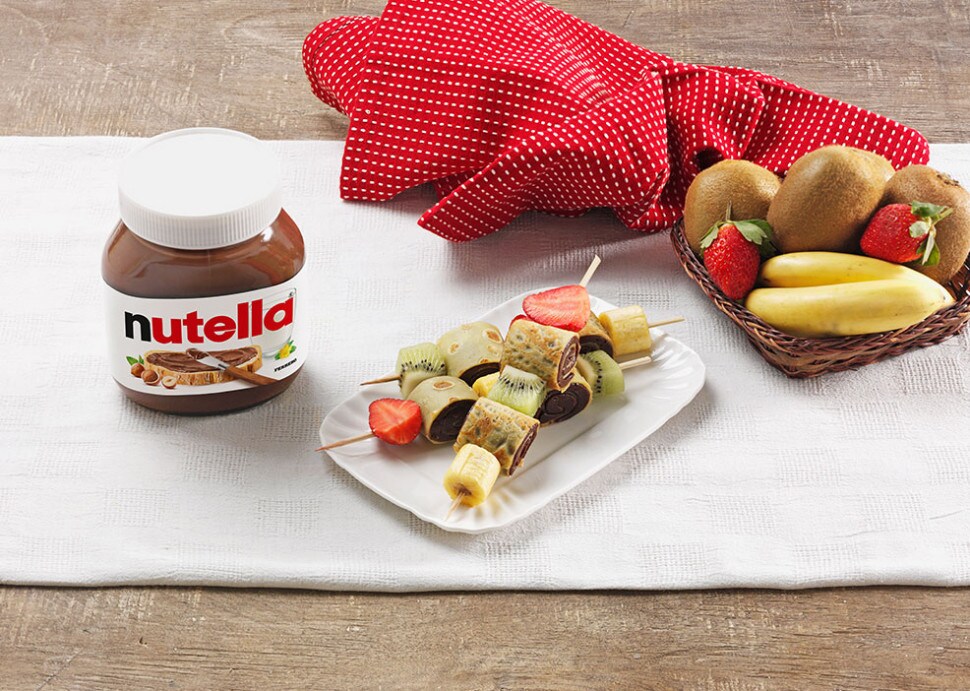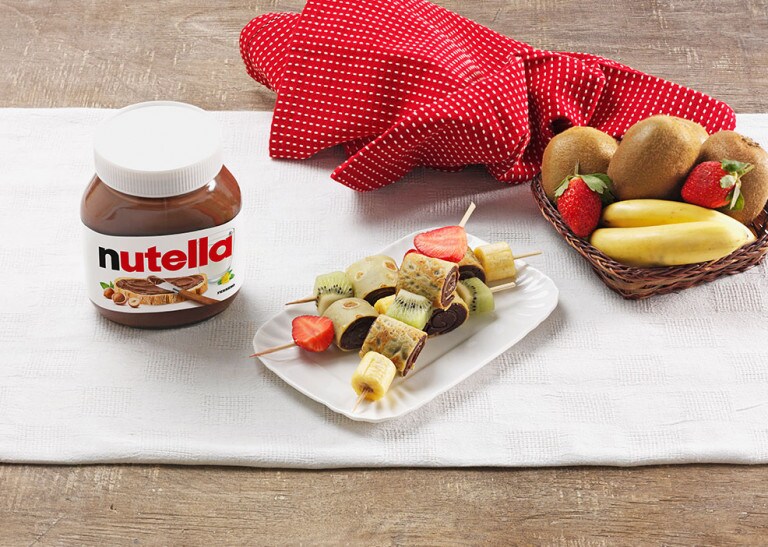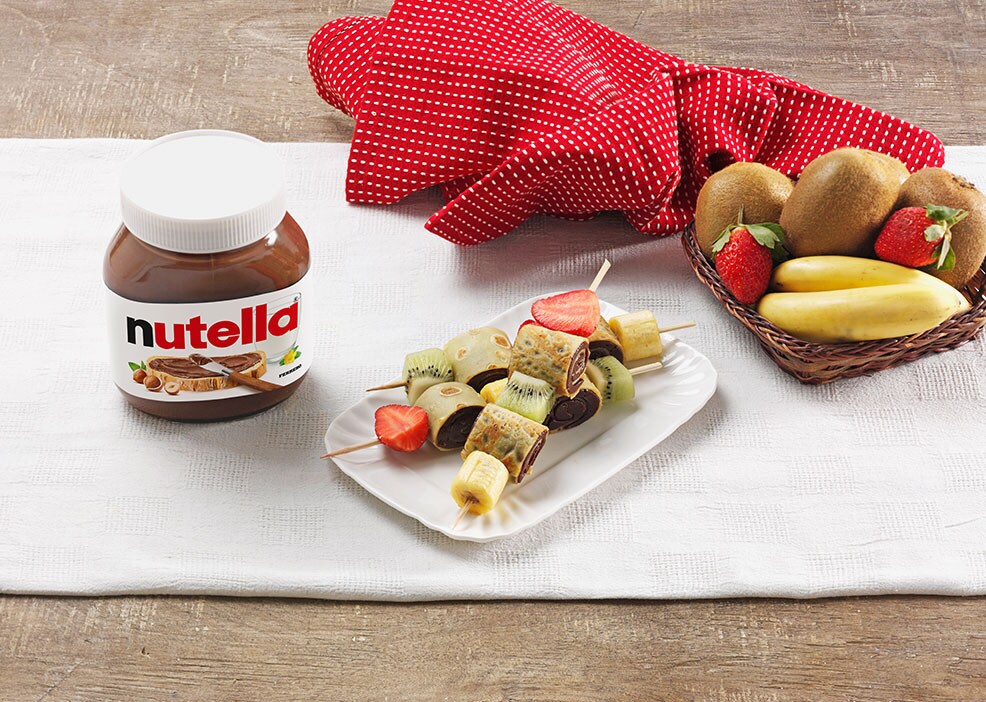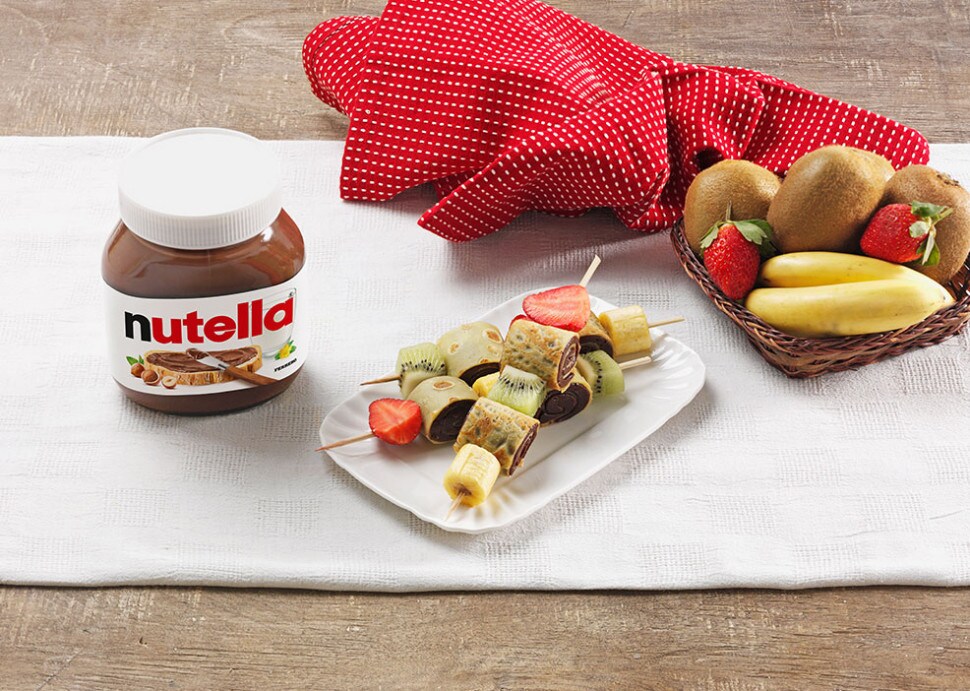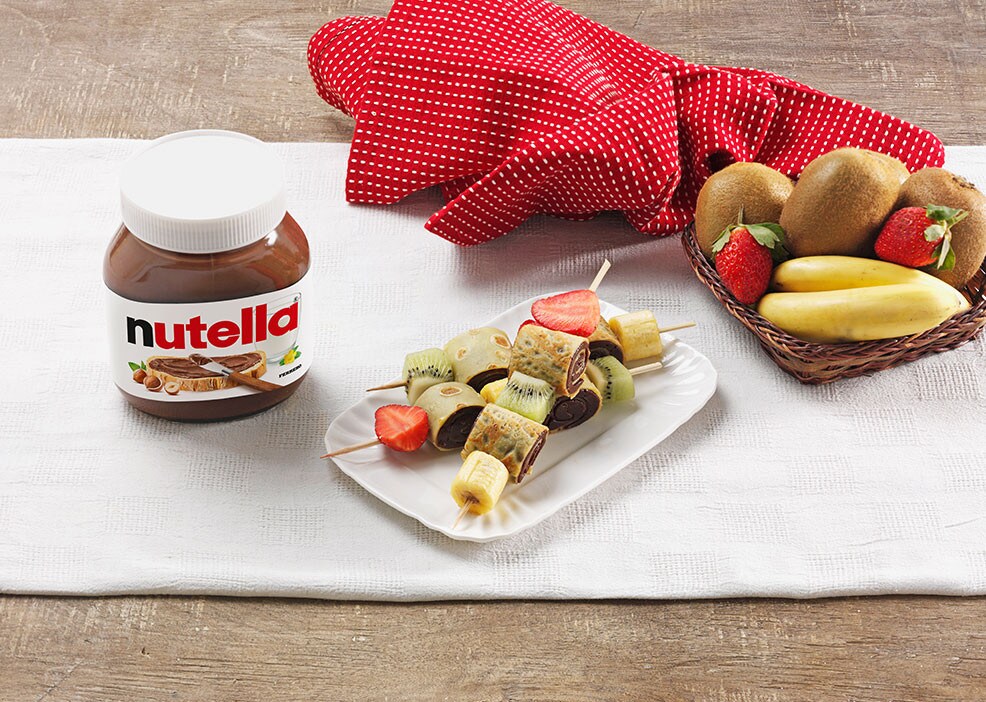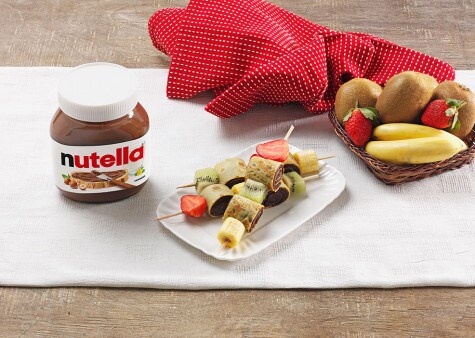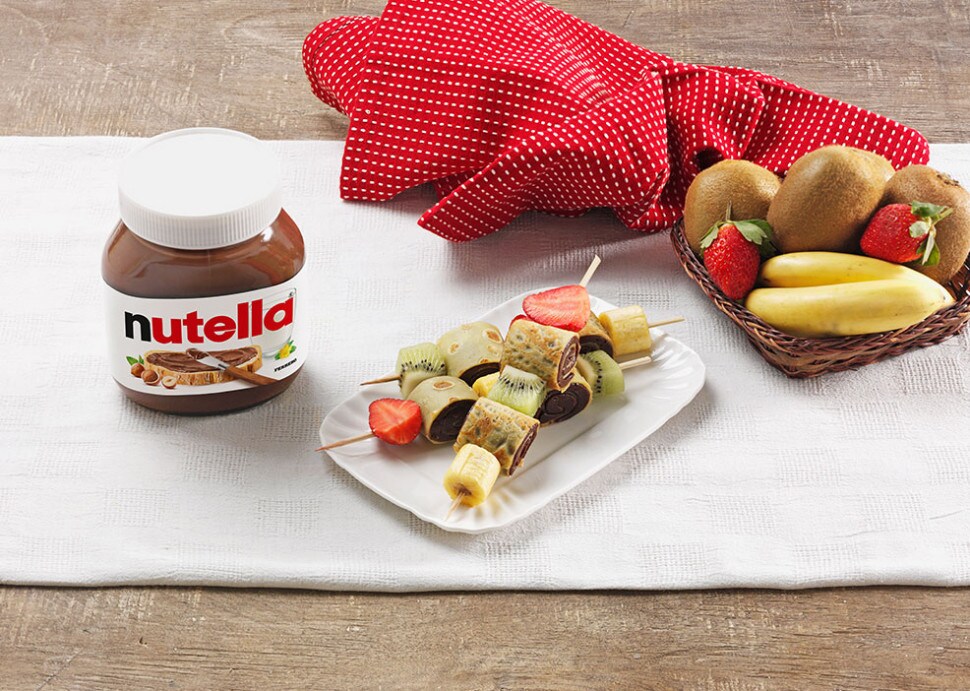 INGREDIENTS for approx. 4 servings / 2 skewers per serving
2 eggs

1/2 cup all-purpose flour

1 tsp butter

1 cup whole milk

Fresh fruit

60g Nutella® – 1 heaped tsp (15g per portion)

Vegetable Oil
To prepare this delicious recipe, 15g of Nutella® per person is enough to enjoy!
METHOD
STEP 1

You will need two bowls to make the crepes.

Pour the milk and flour into the first bowl. Mix the eggs with the melted butter into the other bowl.

Then mix the contents of the two bowls together.

STEP 2

Let the batter rest for 15 minutes at room temperature.

Heat a skillet and grease it using some paper towels soaked in the oil. Pour 1/4 cup batter into skillet to make crepes that are ½ inch thin and 10 inches in diameter. Cook on both sides until they turn an even golden color.

Spread 1 heaped tsp (15g) of Nutella® chocolate hazelnut spread onto each crepe. Roll the crepes and cut them into rolls of approx. 1 inch.

Alternately the crepes with Nutella® and pieces of fruit onto a wooden skewer.