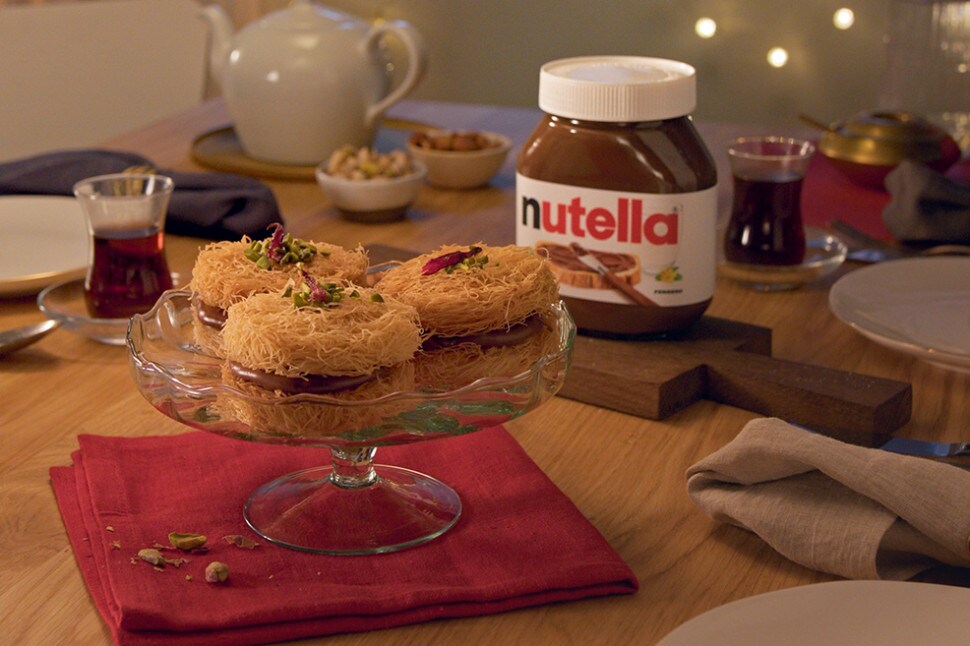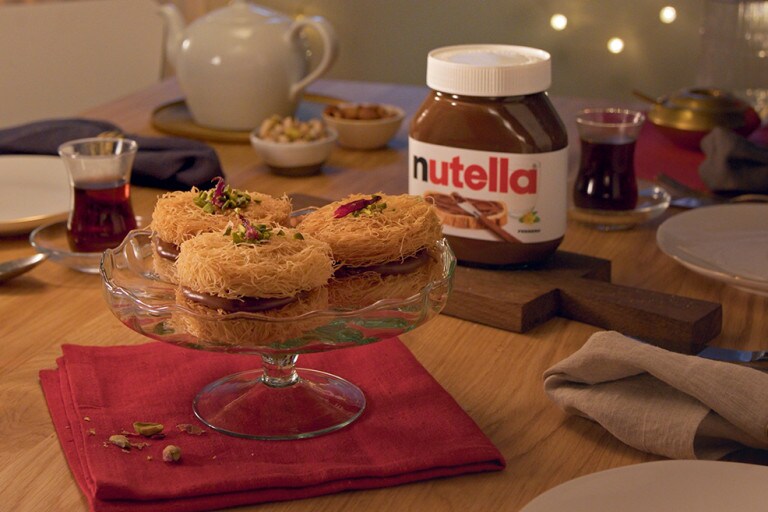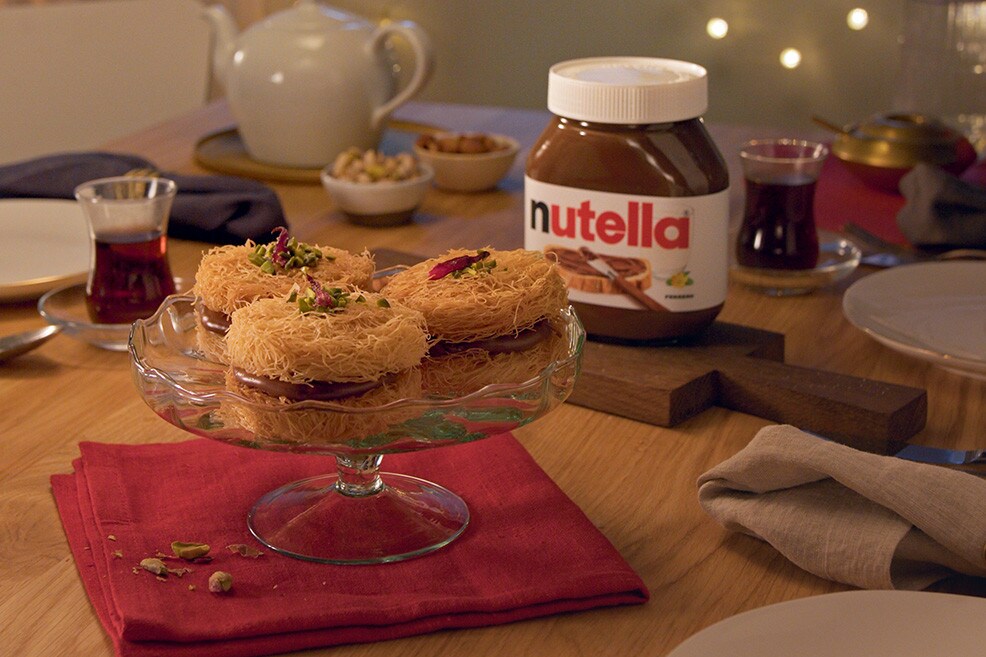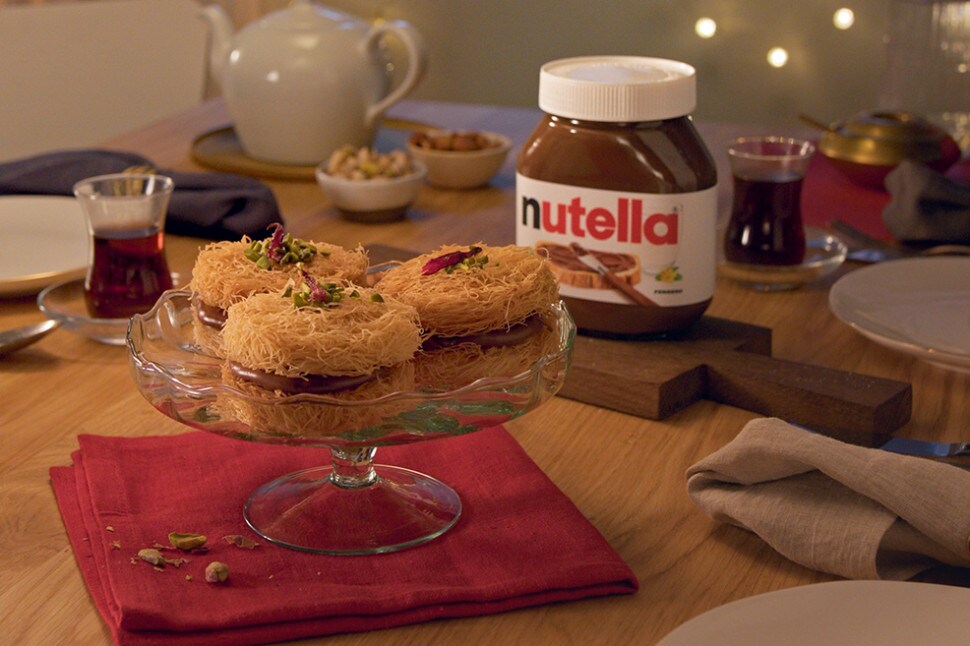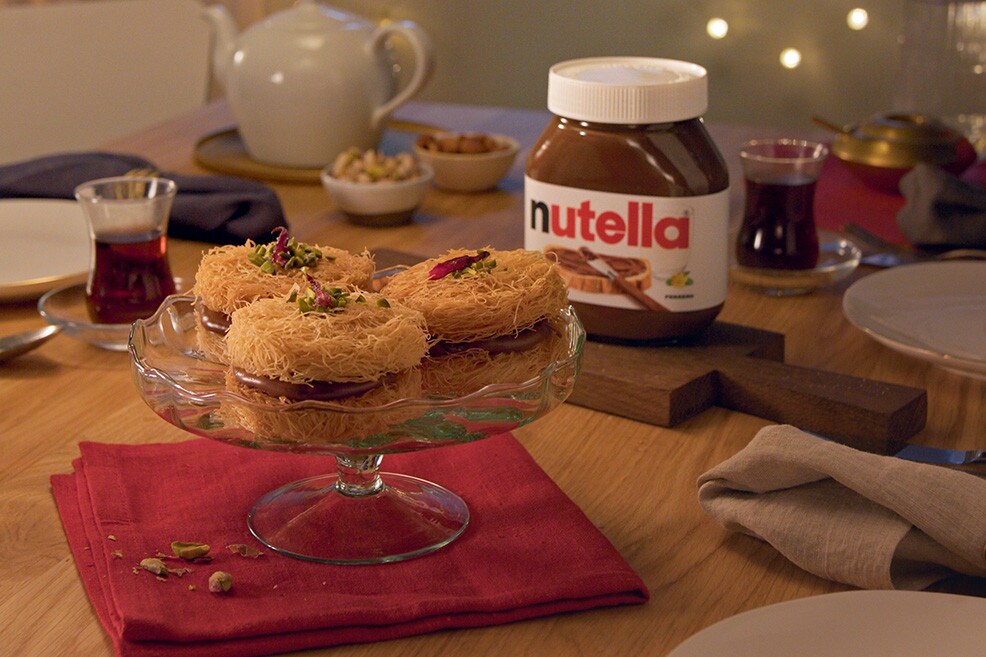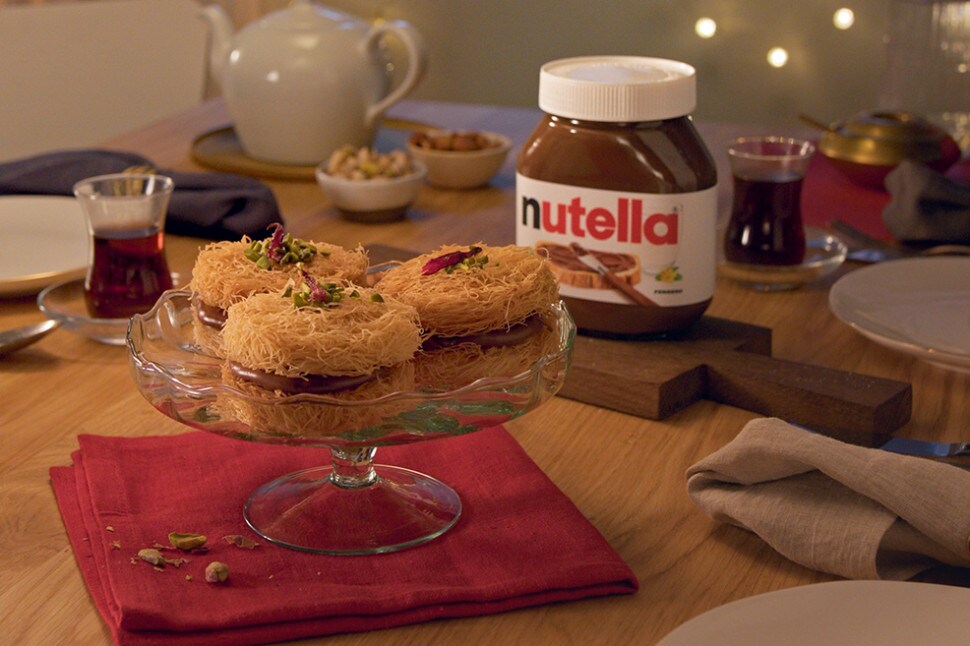 INGREDIENTS for 6-8 servings
FOR FOR THE KONAFA:
1 tbsp. of Nutella® per konafa
To prepare this delicious recipe, 15g of Nutella® per person is enough to enjoy!
METHOD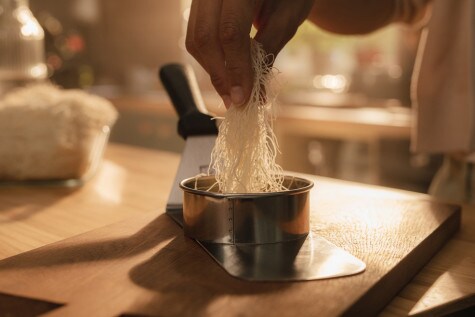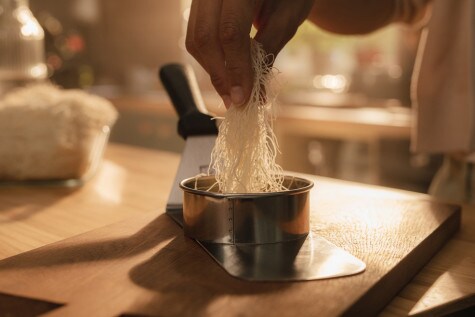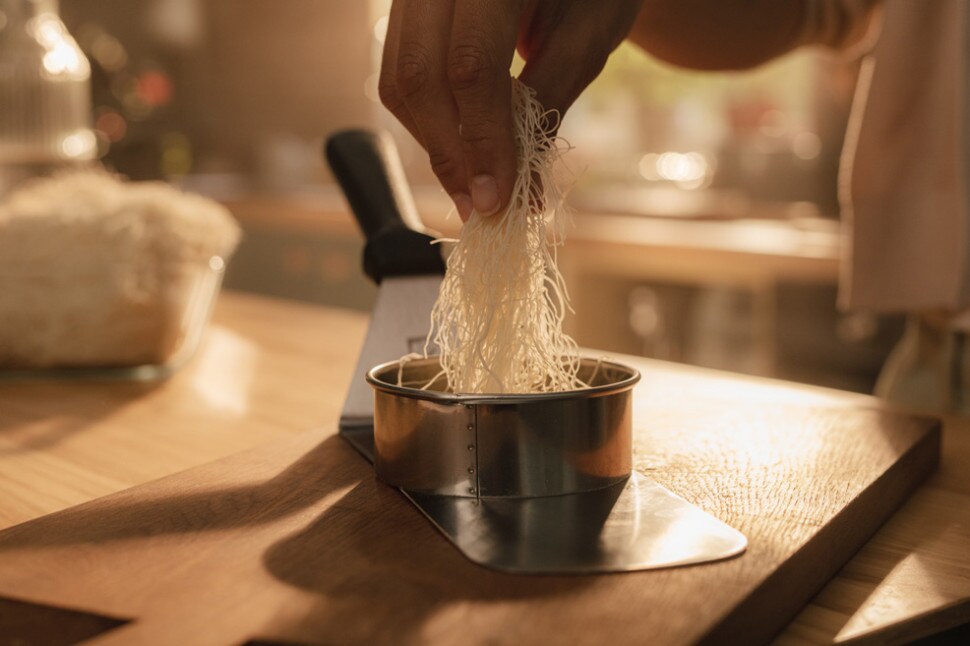 Heat corn oil (approx. 1.5 cm deep) in a large pan on medium heat.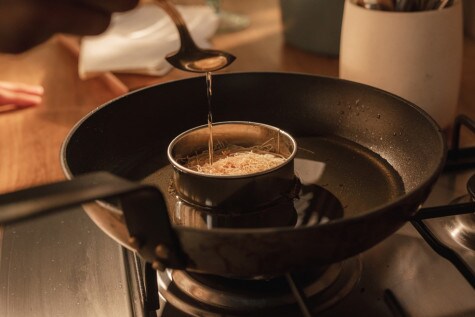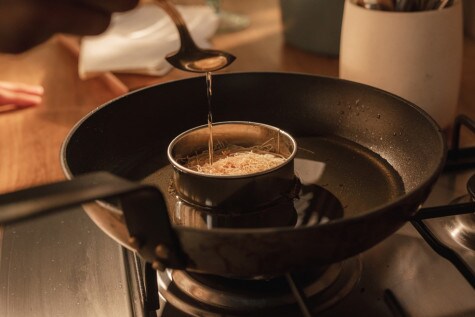 Place a circular cookie cutter (approx. 9 cm across) over a flat spoon and fill with konafa dough. Insert the spoon and cookie cutter in the oil until the konafa turns a golden color.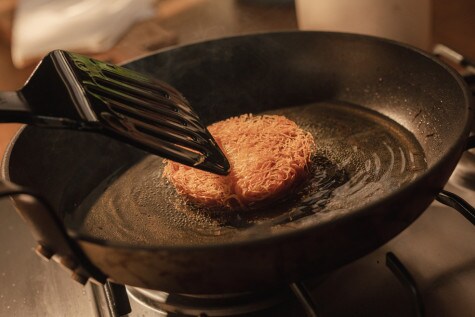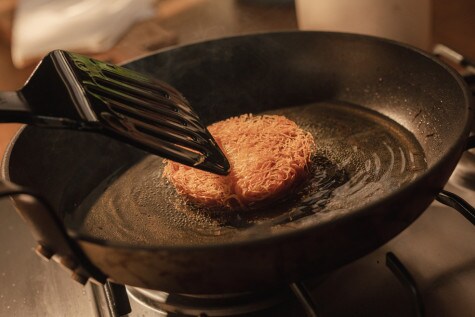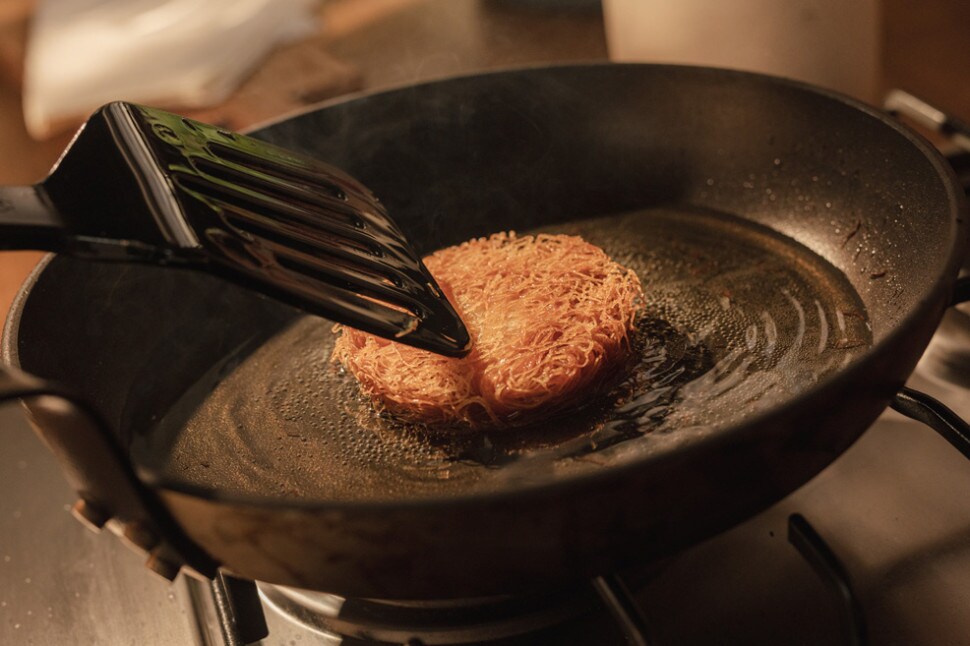 Flip over and cook until golden on both sides. Repeat these steps with the remaining quantity.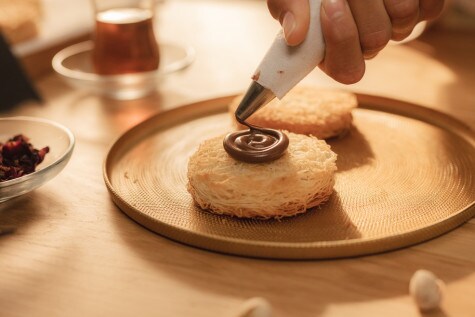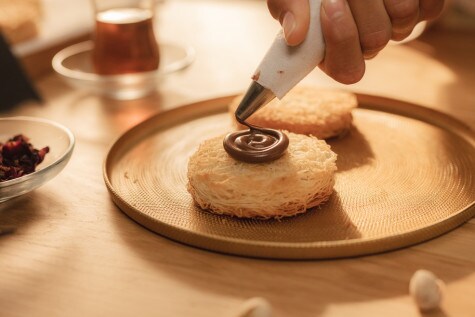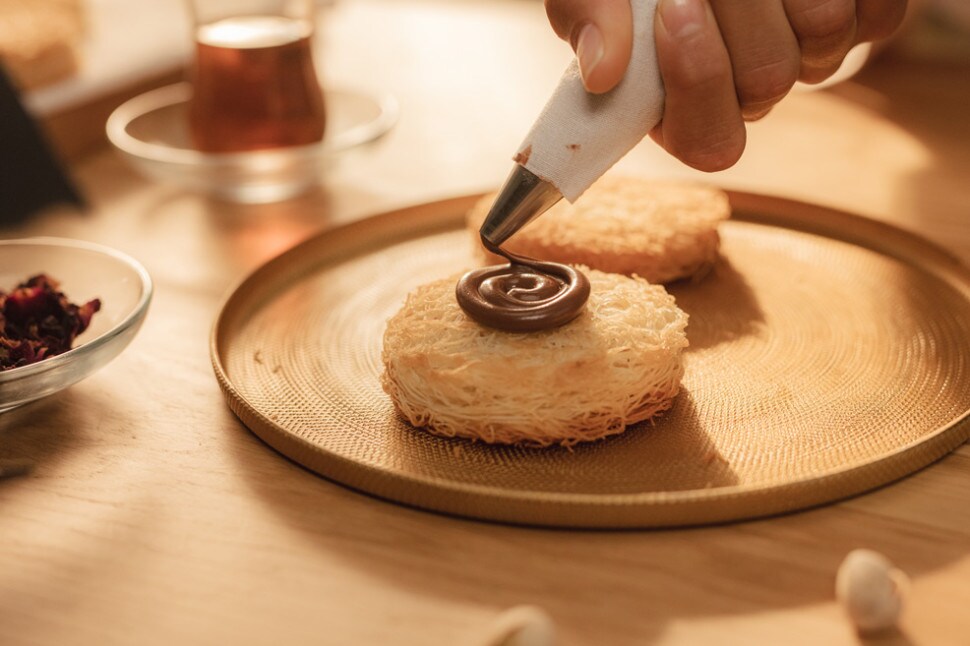 Put the discs on a paper towel to remove any excess oil. Let them cool down completely.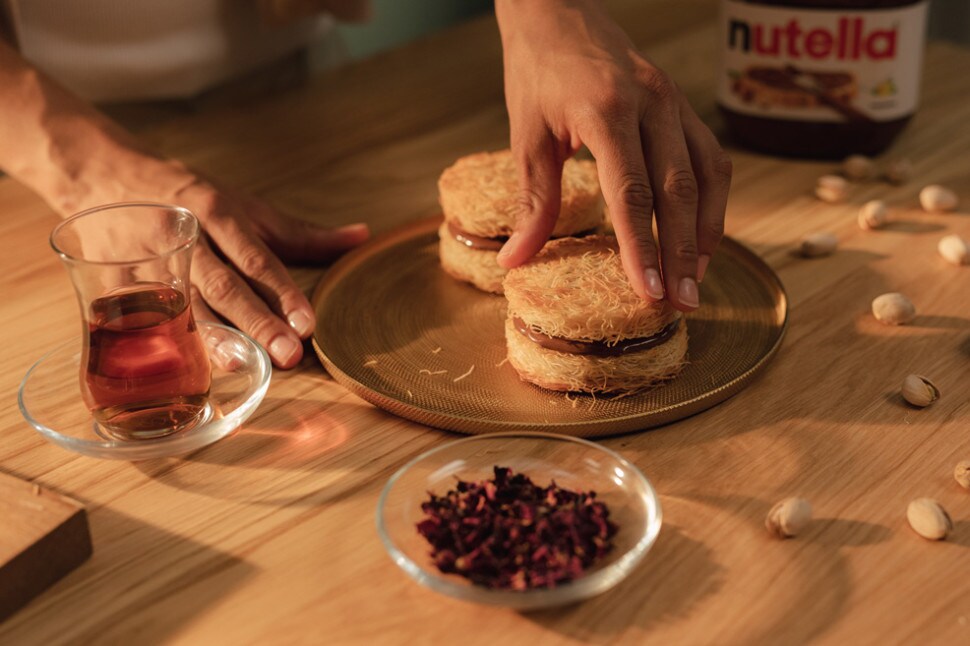 Use a baking pipe to pump some Nutella® spread on one half of the discs, then cover with the other discs.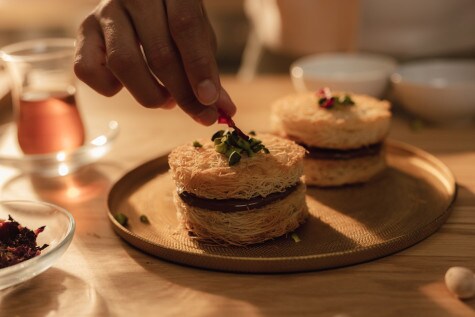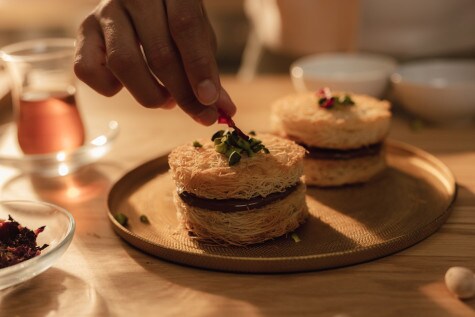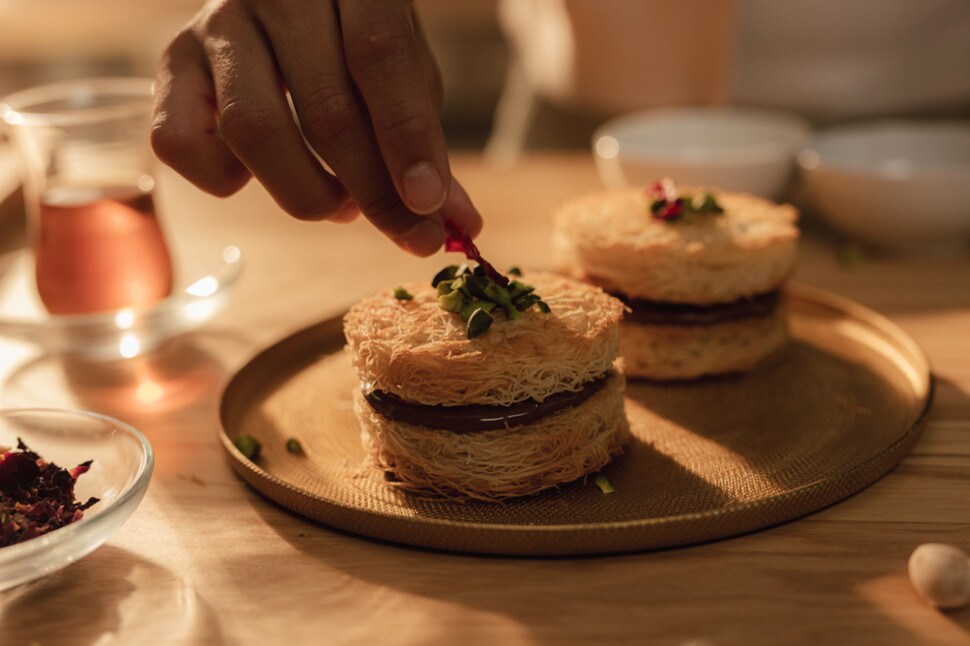 Sprinkle ground pistachio and sugar syrup over your creation, then garnish with a candied flower.
Share the recipe with the hashtag #nutellarecipe