Christmas Tree Waffle with Nutella®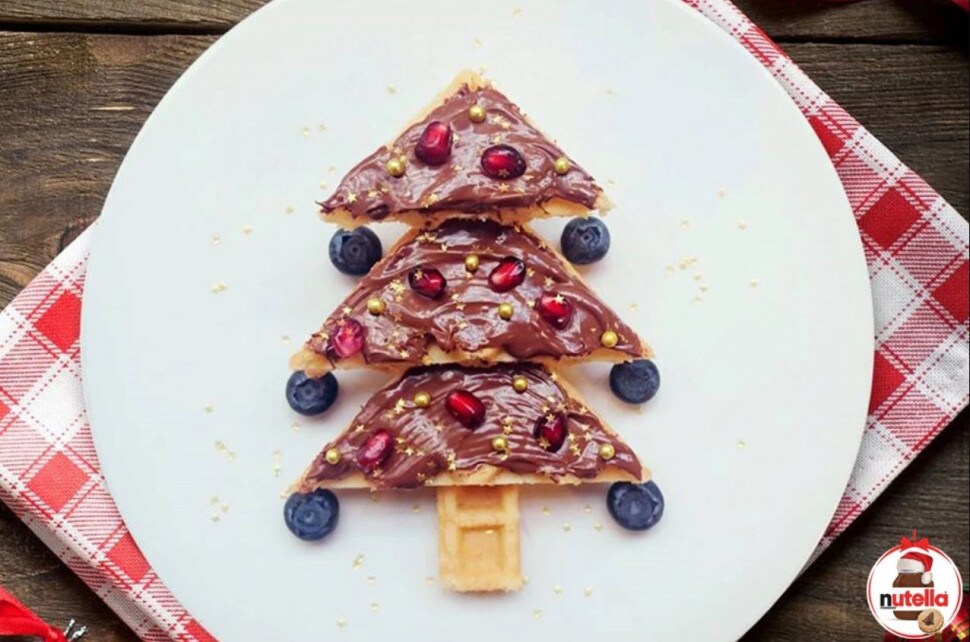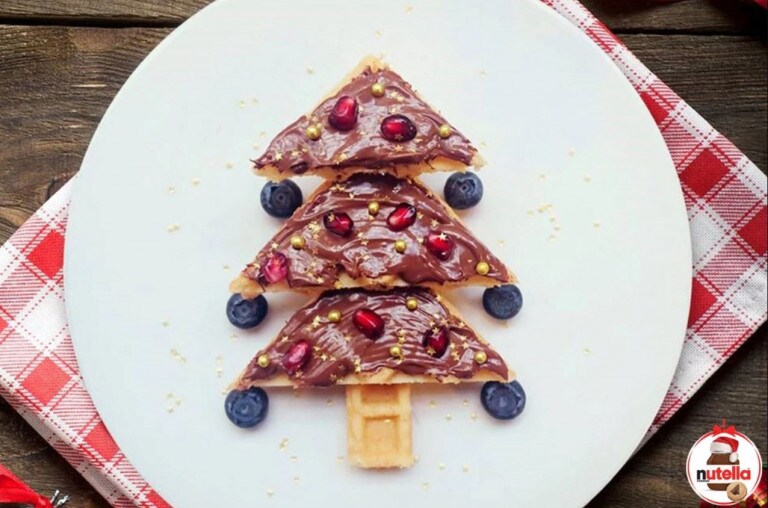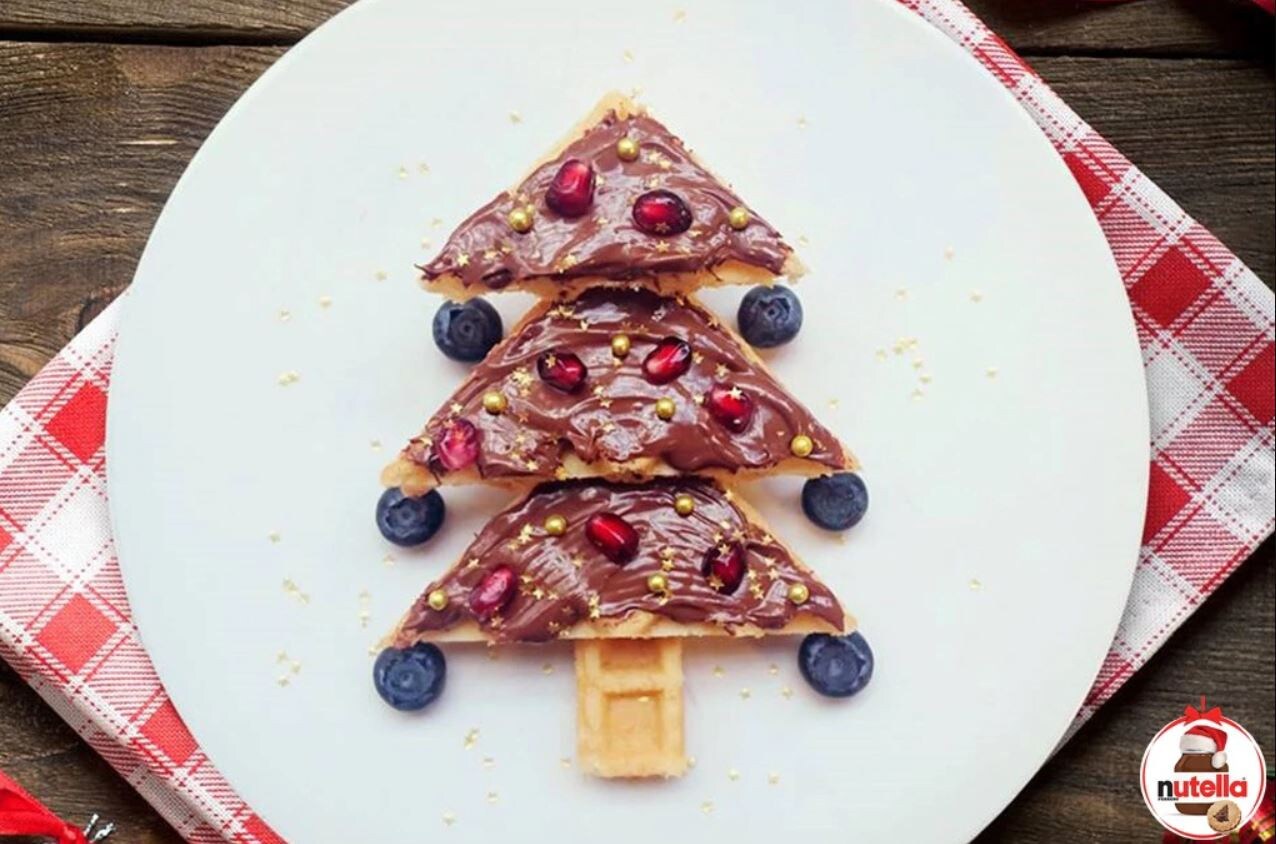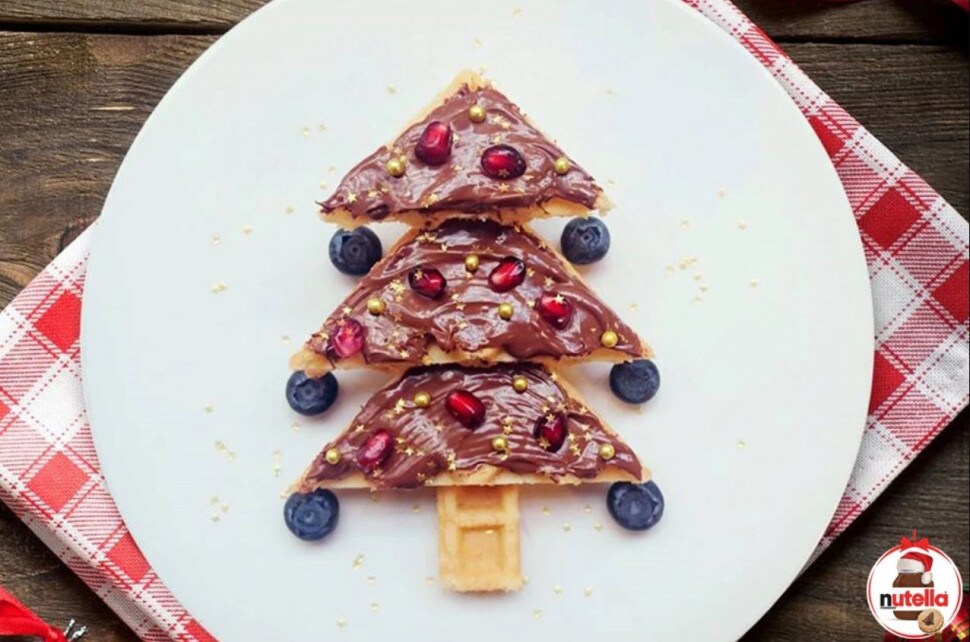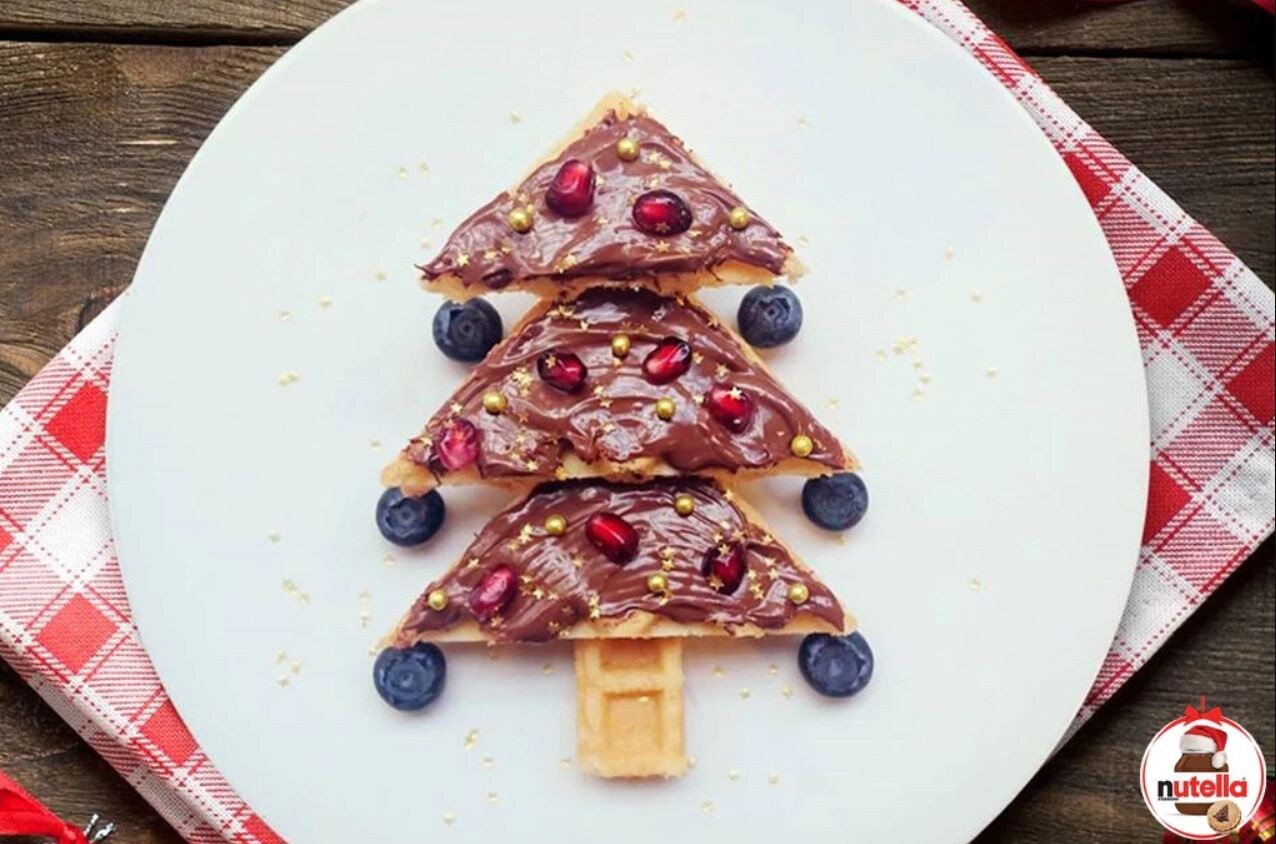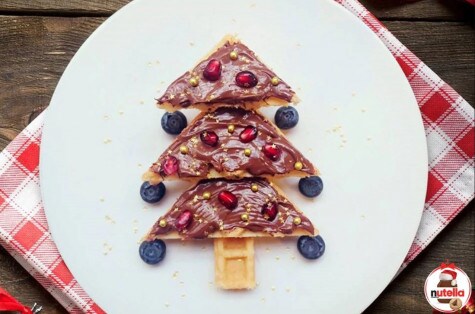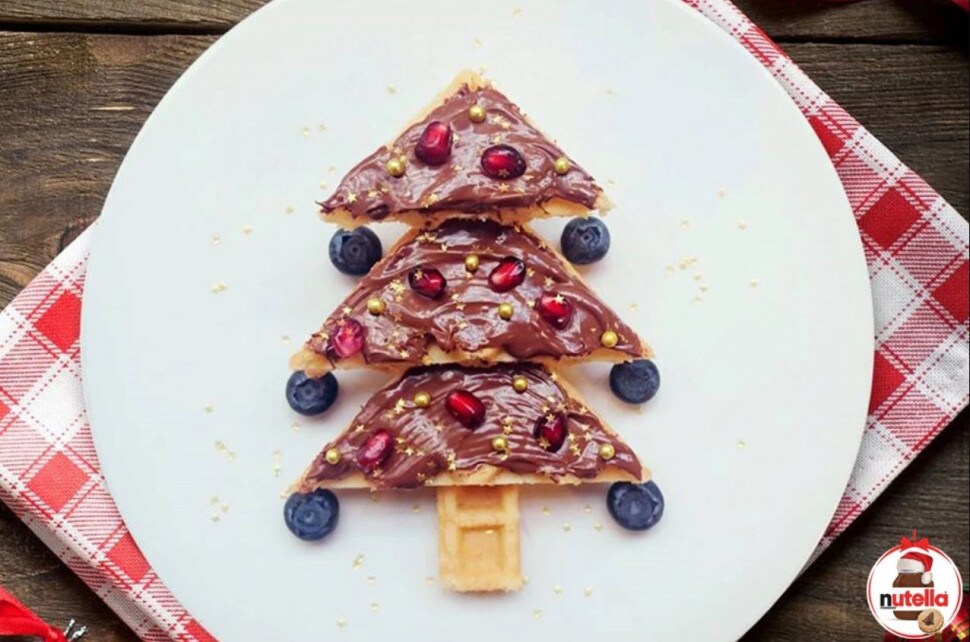 INGREDIENTS for 2 portions
Waffle batter to make 4 waffles – 2 waffles per person

Green food colouring

Blueberries

Raspberries

Banana

30g Nutella® - 1 heaped tsp of Nutella® (15g) per portion
METHOD
STEP 1

Prepare waffle batter as per instruction on box.
Prepare waffles as directed on box.
Cut two waffles from corner to corner to create 4 triangles.

STEP 2

Spread 3 waffle triangles with 1 heaped teaspoon of Nutella®.
Arrange 3 waffle triangles into a tree formation and use the remaining triangle to make the stump
Gather your family around the "tree" and enjoy.
Share the recipe with the hashtag #nutellarecipe