Snowman Pancakes with Nutella®
Merry mornings!
With this recipe from North America you simply can't go wrong! Bake a batch of pancakes and shape them as cute snowmen. Decorate with some Nutella, of course.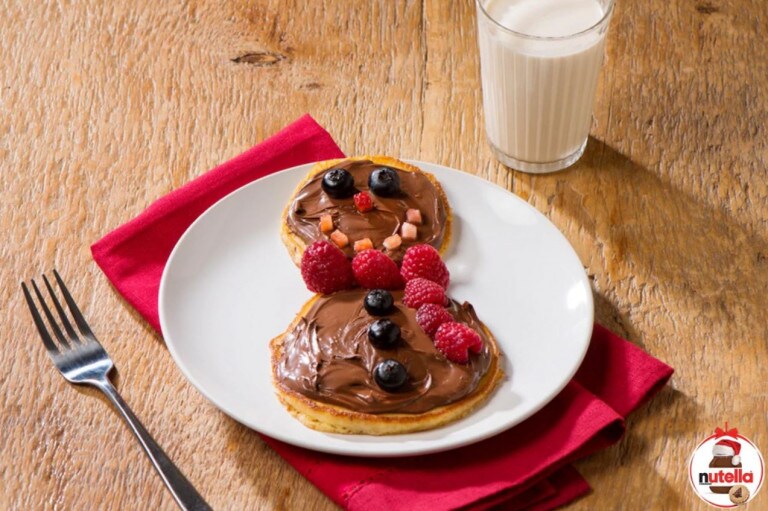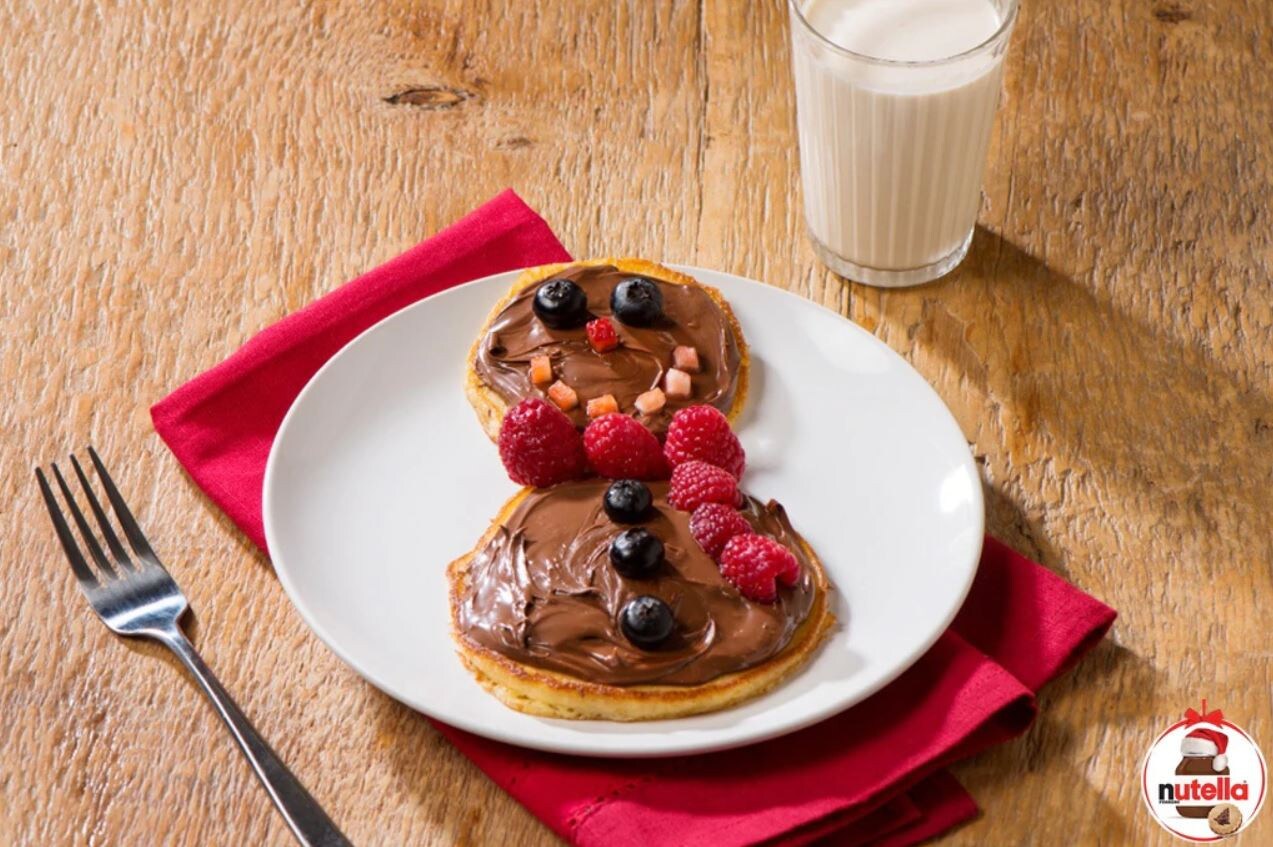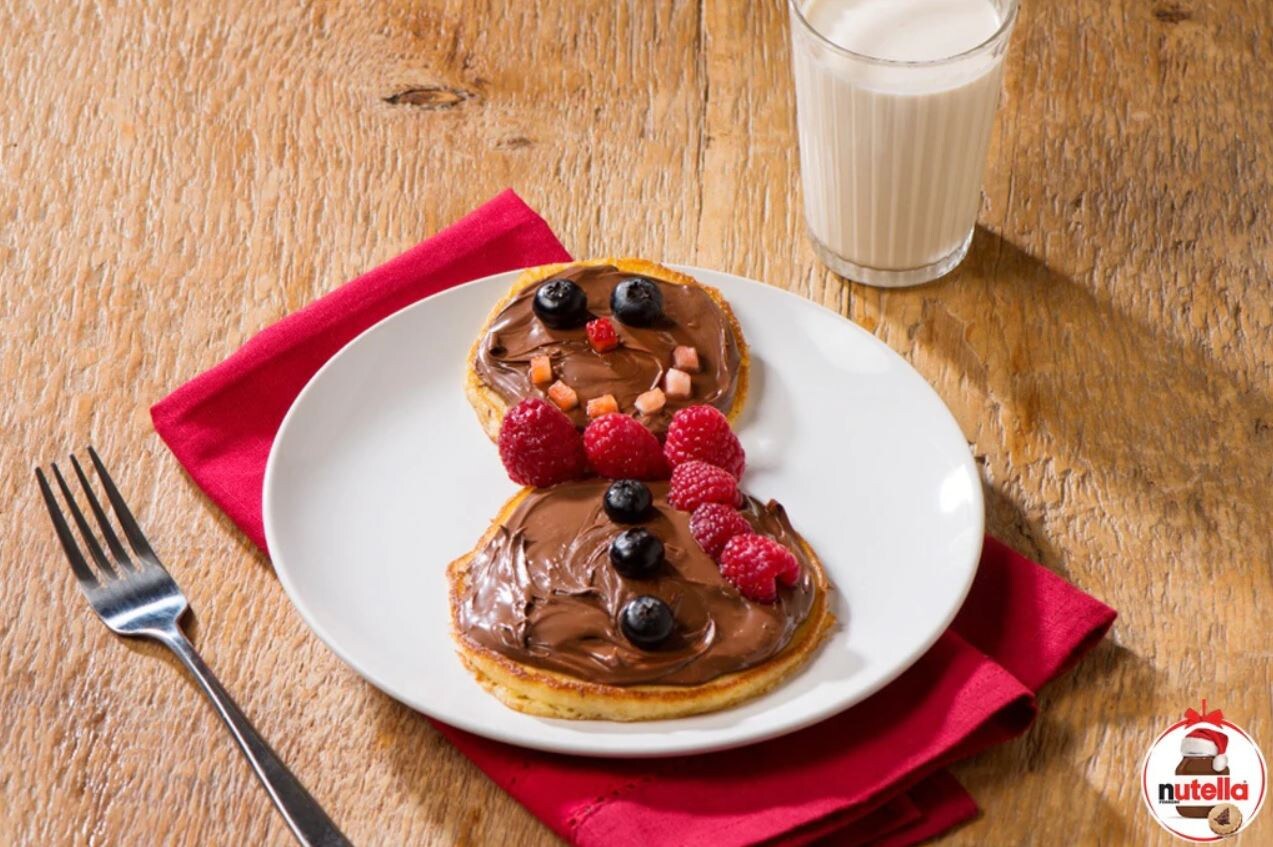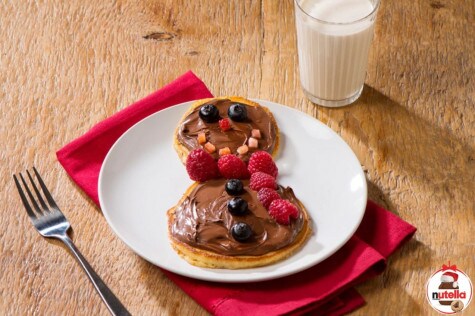 INGREDIENTS for 4 portions
1 cup (122g) Pancake Mix

60g Nutella – 1 heaped tsp of Nutella (15g) per portion

20 blueberries (68g)

4 strawberries

20 raspberries, halved
METHOD
STEP 1

Prepare pancake mix according to package directions. Cook pancake batter according to package directions, making four ¼ cup (60ml) pancakes and four 2 tbsp. (30ml)

STEP 2

Spread pancakes with 15g of Nutella®. Place large pancake on plate for the snowman's body. Place smaller pancake above body for the head with the larger pancakes overlapping slightly. Repeat with remaining pancakes.

STEP 3

Arrange blueberries to resemble eyes on each snowman; finely dice 1 strawberry and arrange on body for buttons. Cut remaining strawberries into small triangles for the nose and small strips for the mouth. Arrange halved raspberries around neck as a scarf.

Tips:
Add snowman's arms with matchstick apples or pretzels.
Sprinkle coconut over snowmen before decorating if desired.