French toast with Nutella® & strawberries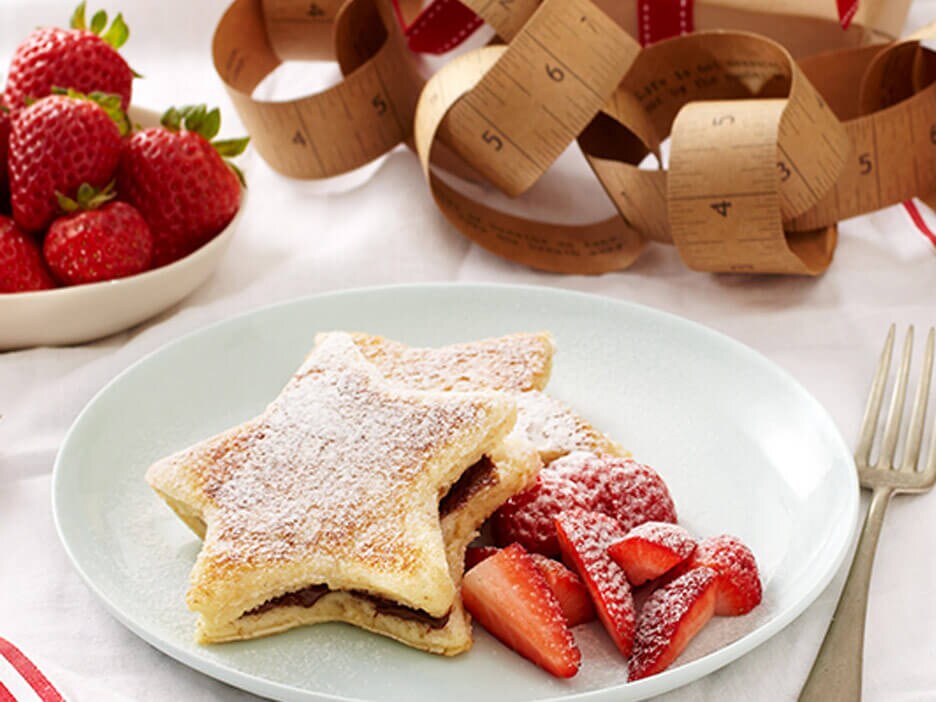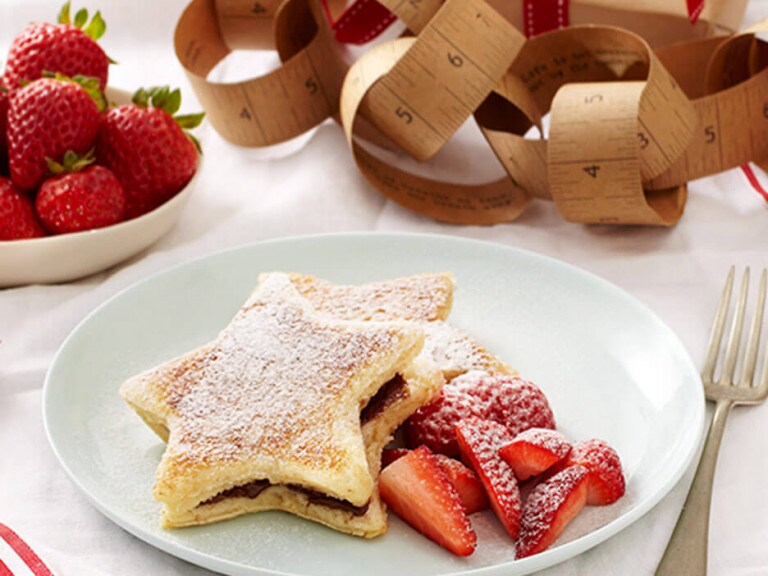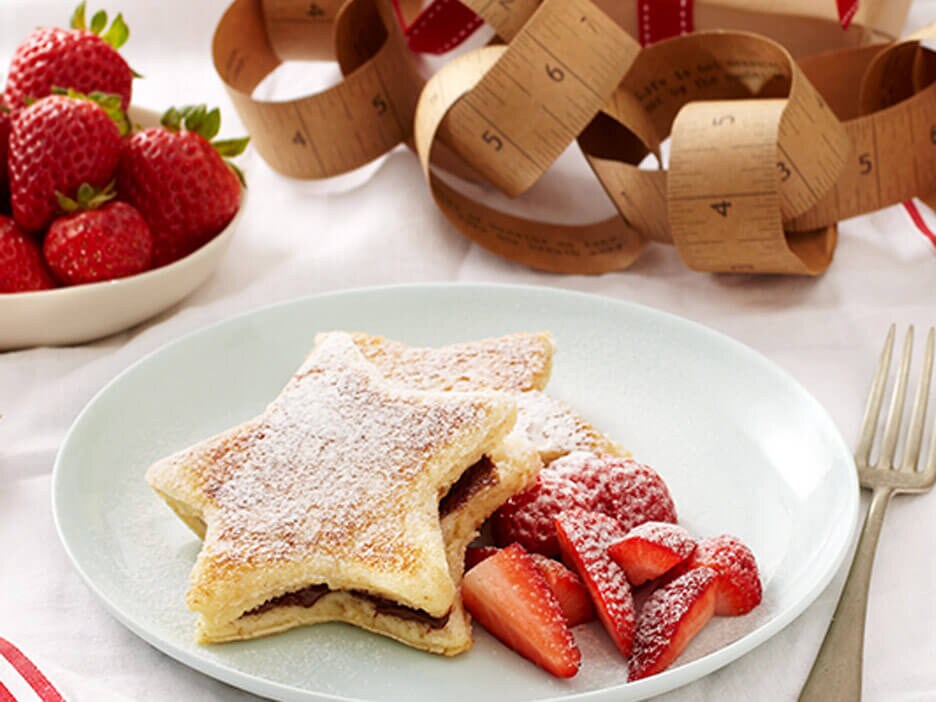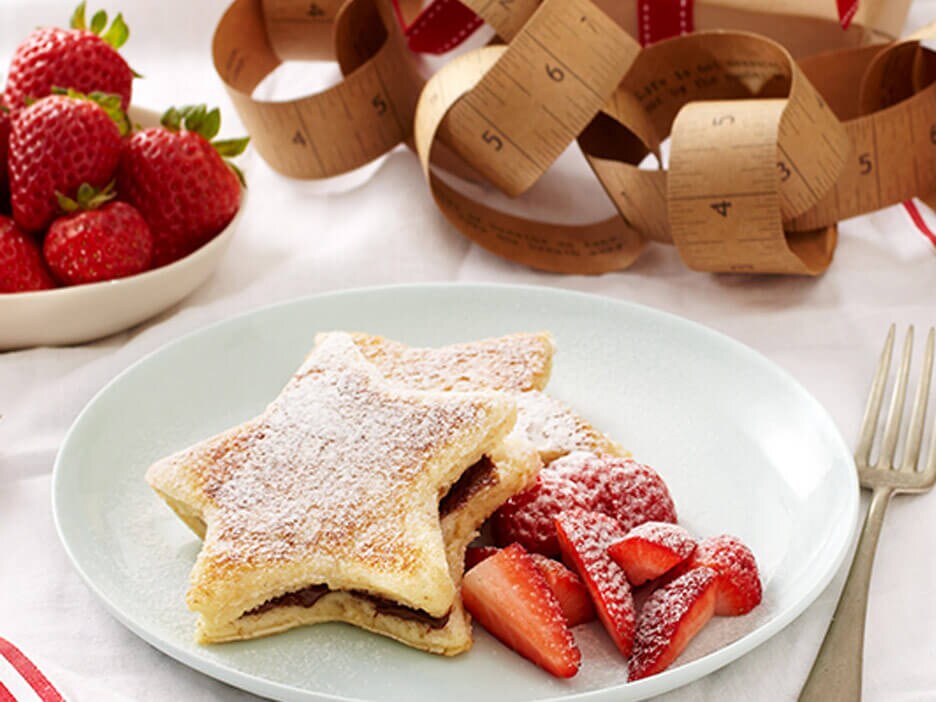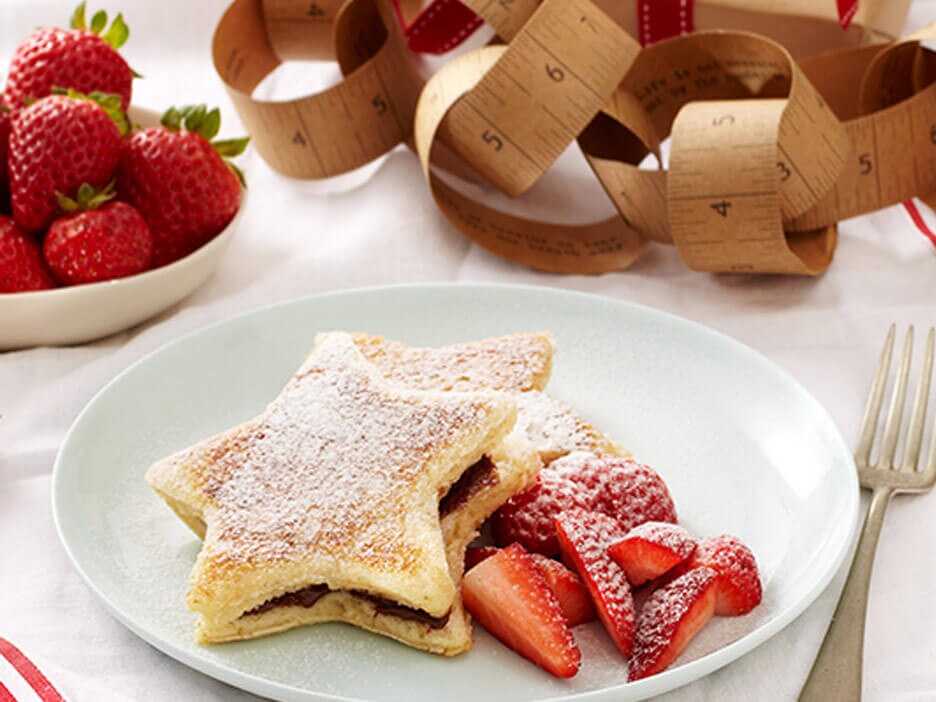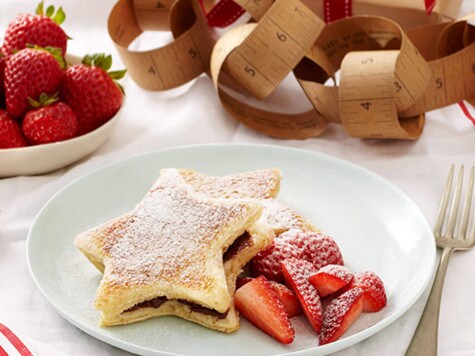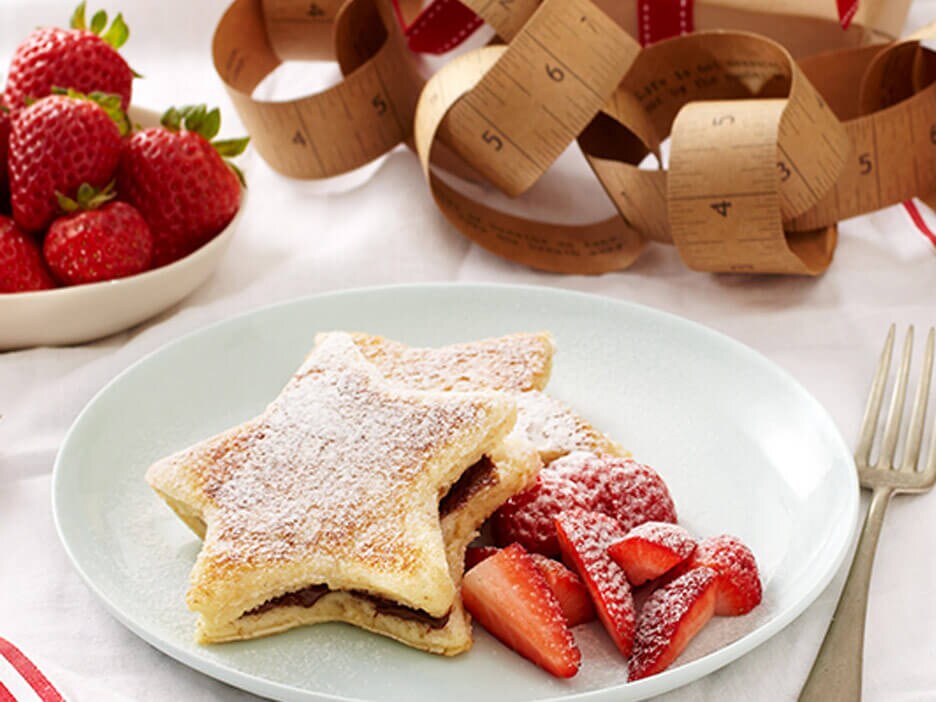 INGREDIENTS for 7 portions
8 slices of wholemeal bread (cut into stars using a cookie cutter – optional)

125ml of milk

1 egg

Sunflower oil spray

60g Nutella® - 1 heaped tsp of Nutella® (15g) per portion

125 g of strawberries, stalks removed and cut into quarters

Icing sugar for dusting (optional)
To prepare this delicious recipe, 15g of Nutella® per person is enough to enjoy!
STEPS
STEP 1

Whisk the milk and eggs together until well combined. Place mixture into a shallow container and set aside.

STEP 2

Once you've cut your bread into stars, spread 1 heaped teaspoon (15g) of Nutella® onto one side and top with a second slice. Lightly dip your 'sandwich' into the batter mixture allowing the bread to soak it up.

STEP 3

Heat a frying pan and spray with oil spray. Add the prepared sandwich and fry for approx. 2 minutes until golden brown on one side. Turn over and fry for another minute on the other.

STEP 4

When ready to serve top with the strawberries and dust with icing sugar (if using).
Share the recipe with the hashtag #nutellarecipe