Sponge cake crepes with apples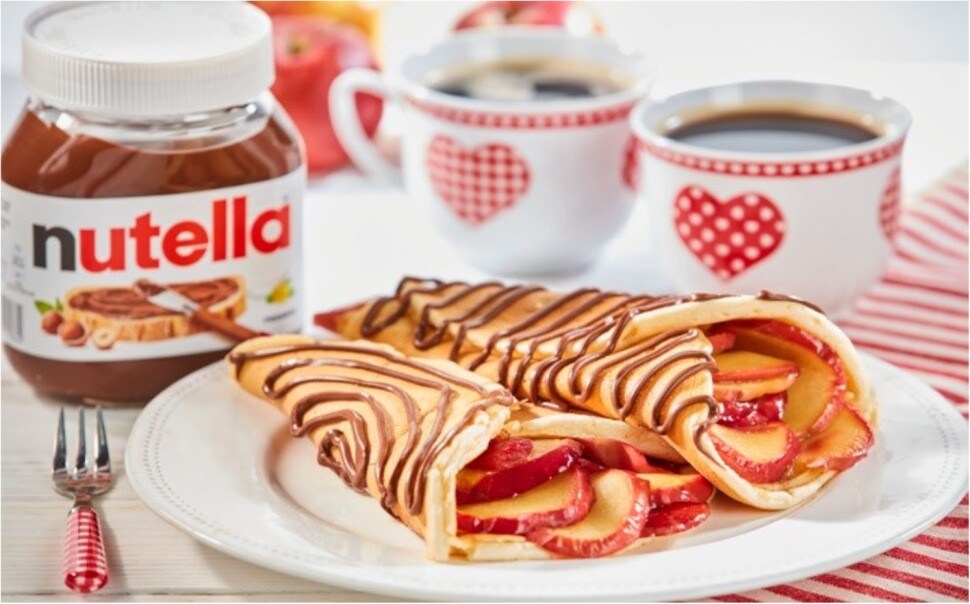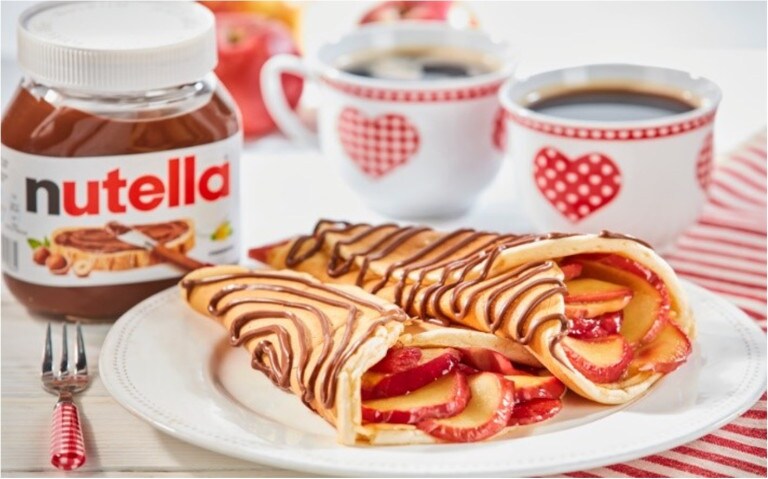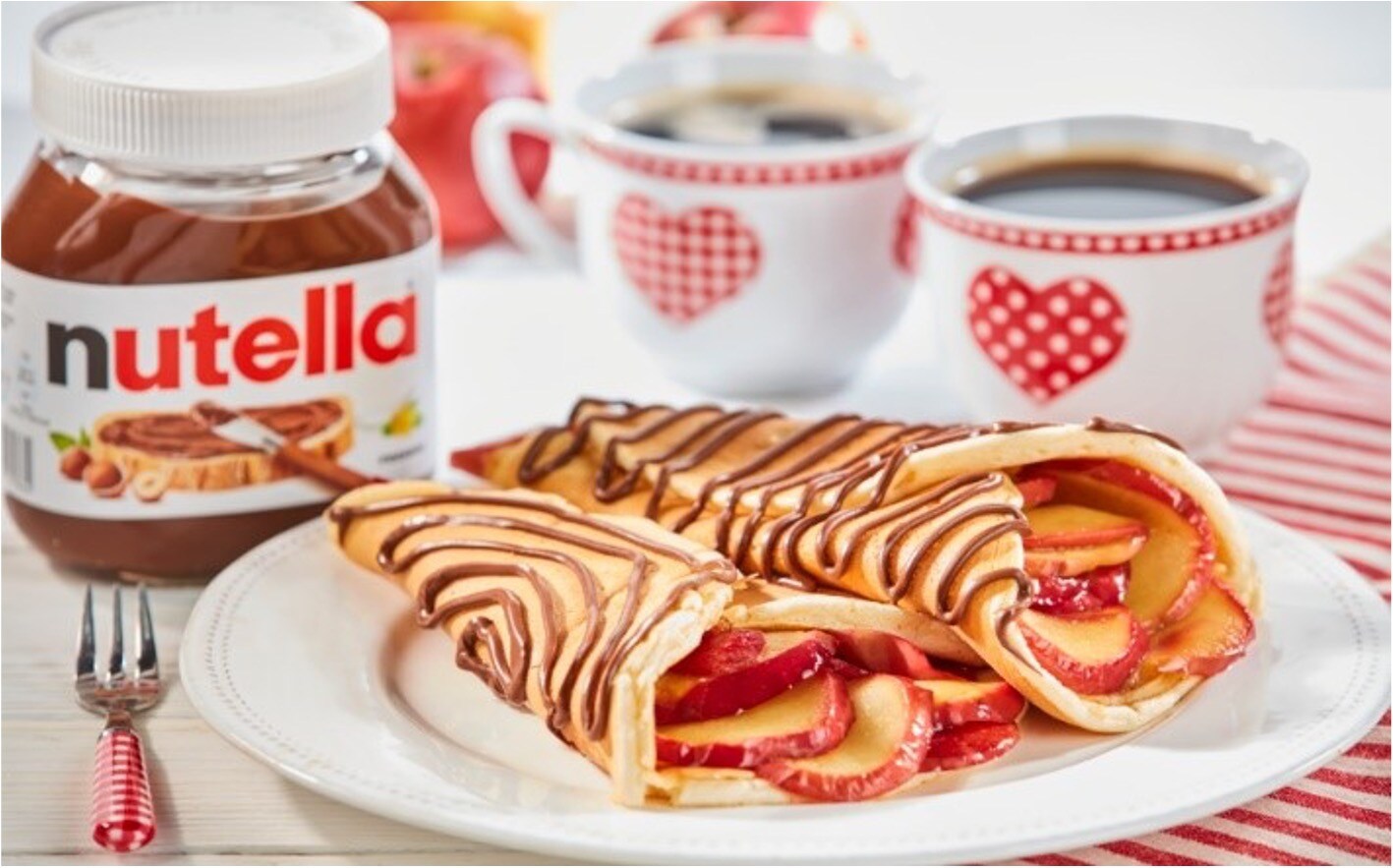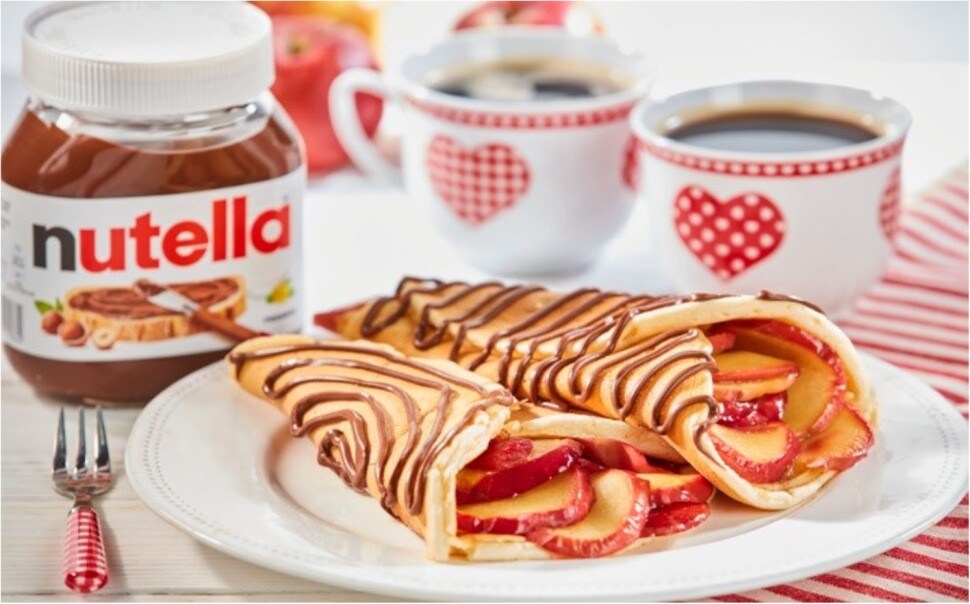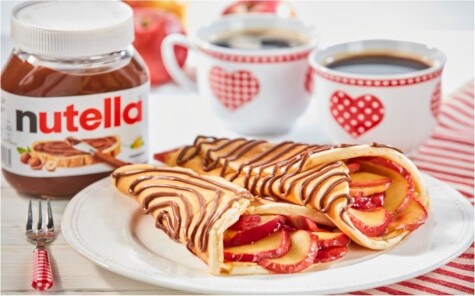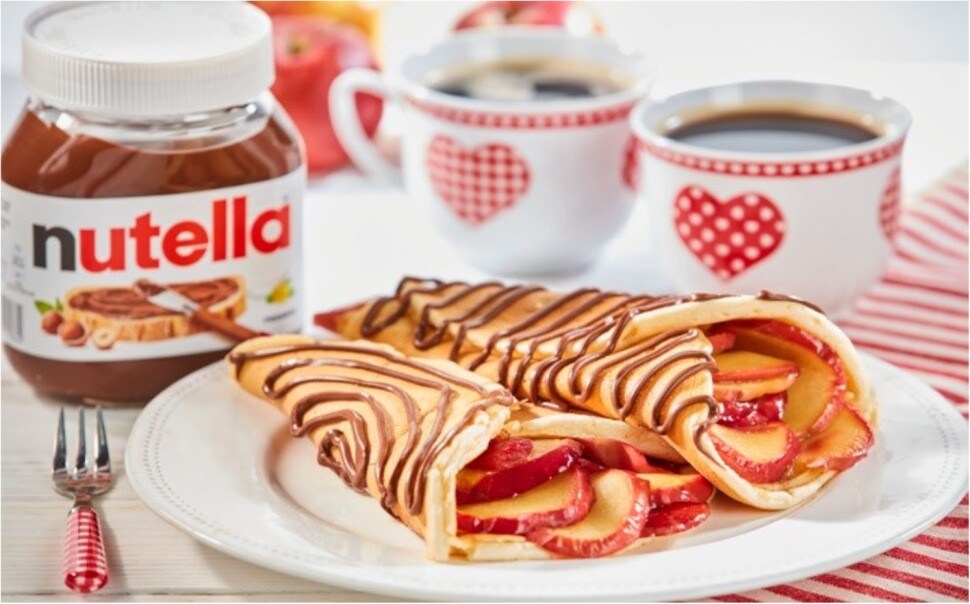 INGREDIENTS
4 apples Nutella® - 1 heaped tsp of Nutella® (15g) per portion
1 and 1/4 cups of flour

4 eggs

1 cup of milk

1/2 cup of water

A pinch of salt

4 apples

Nutella®
To prepare this delicious recipe, 15g of Nutella® per person is enough to enjoy!
PREPARATION
Separate the egg yolks from the egg whites, combine with milk and water, then pour in the flour and mix vigorously. Separately, whisk the egg whites with a pinch of salt until stiff. Add in the egg whites to the egg yolks mixed with milk and stir gently.

Fry the crepes until golden on both sides.

Rinse unpeeled apples and cut into slices, avoiding the core with seeds. Put the apple slices on the pan with hot butter and roast them for 5 to 7 minutes over medium heat. When the apples start to turn golden, take them out and put them into the crepes.

Fold the crepe filled with apples on both sides and decorate the top with Nutella® using a piping bag
Don't forget to share! 
Post a pic of your creation with the hashtags #worldnutelladay and #nutellarecipe and enjoy this yummy Nutella® recipe with your loved ones.